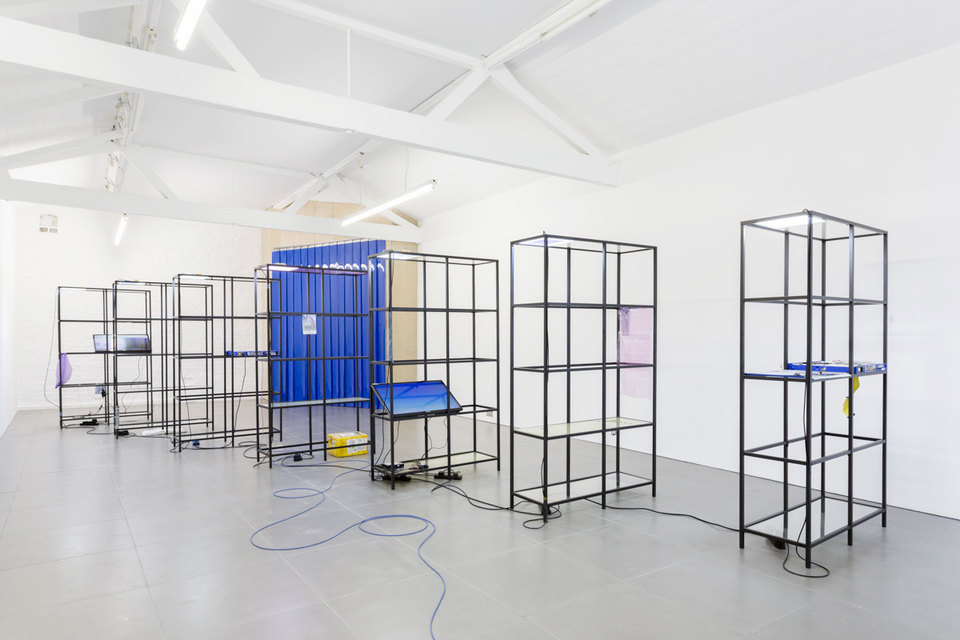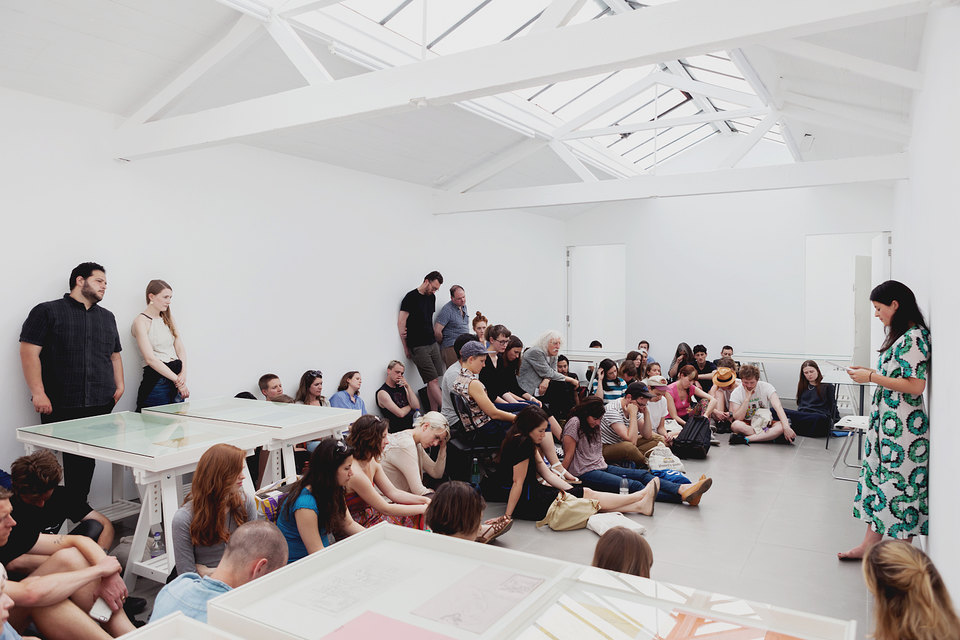 Founded in 1999, Cell Project Space was built by artists Milika Muritu & Richard Priestley, who remain as the senior directors of the organisation. Originally located in a run-down former Victorian furniture factory in Tyssen St, Dalston, Cell began as 12 artists' studios and a small artist-run project space alongside it. Initially set up as a testing ground for artists to take risks, initiate new conversations, and to challenge the status quo around exhibition formats, the space was formed in the wake of buoyant market forces that took hold in the early 2000's. Due to the site's redevelopment in 2001, Cell moved into what was once a run-down and deprived area of Dalston, to 'Ideal House', Arcola St; a dilapidated former textiles factory, where a five-year lease enabled the studio provision to be expanded, generating greater sustainability for the gallery and its programme, giving rise to ambitious collaborations, on and offsite, including with MAMA Showroom; Rotterdam, Serpentine Gallery; London, Cooper Gallery, Dundee; Blank Projects, Cape Town; and a commissioned project for the 6th Sharjah Biennial. 
The programme at Ideal House comprised group projects, combining both emerging and internationally recognised artists working against a backdrop of East London's looming gentrification and an anticipation of the new growth in global art markets. Both directors collaborated with the support of fellow practitioners and educators, curating projects including artists Reza Aramesh, Fiona Banner, Kathrin Böhm, Matt Franks, David Burrows, Sean Cummins, Matt Franks, Liam Gillick, Richard Hughes, Graham Little, Goshka Macuga, Paul O'Neill, Simon Patterson, Gail Pickering, Alex Hidalgo, Giles Round, John Russell, Gavin Turk, Francis Upritchard, Gavin Wade, Emily Wardhill, Annie Whiles and Toby Zeigler. 
In 2003, the gallery and HQ relocated to our current Bethnal Green site, on Cambridge Heath Rd, building and nurturing a hugely treasured adjacent public green space, alongside a recent new addition of a ground-floor multi-purpose event space, opened in the summer 2019.
The gallery has seen many transformations throughout its 20-year history, collaborating and supporting several generations of artists. Over the last two decades, Cell Project Space has worked with over 300 artists, including: Caroline Achaintre, Kathy Acker, Rosa Aiello, Patricia L. Boyd, Athanasios Argianas, Lee Yong Baek, Zuzanna Bartoszek, Simon Bedwell, Jenna Bliss, Nicolas Deshayes, Ellen Cantor, Mathias Faldbakken, Loretta Fahrenholz, Angharad Williams & Mathis Gasser, Celia Hempton, Kim Coleman & Jenny Hogarth, Shaun Gladwell, Wade Guyton, Pierre Klossowski, Nick Laessing,Carolyn Lazard, Liliane Lijn, Sam Lipp, Gili Tal, George Henry Longly, Rory Macbeth, Ursula Mayer, Haroon Mirza, Adrian Piper, Magali Reus, Ben Rivers, Józef Robakowski, Donald Rodney, and Ross Sinclair. 
Founder and Director Richard Priestley has been pivotal in developing financial sustainability for the organisation, negotiating with local authorities, the GLA and Creative Land Trust on a consultative and advisory basis in areas including regeneration, area master planning and Section 106 strategy to preserve affordable creative workspace; work that has enabled Cell Studios to currently operate six sites across East London, generating income for the gallery in perpetuity, enabling Cell to build exhibition reserves and a permanent curatorial team.
After two decades, Cell has continued to stay financially independent and in the margins of a growing professionalised art-world, finding strategies to financially support several communities of artists who have not yet benefited from wider critical, curatorial or commercial attention. Cell's 20-year history now provides the foundations for its current programme, which reflects on the past and re-examines approaches to working outside the structures of mainstream institutions.