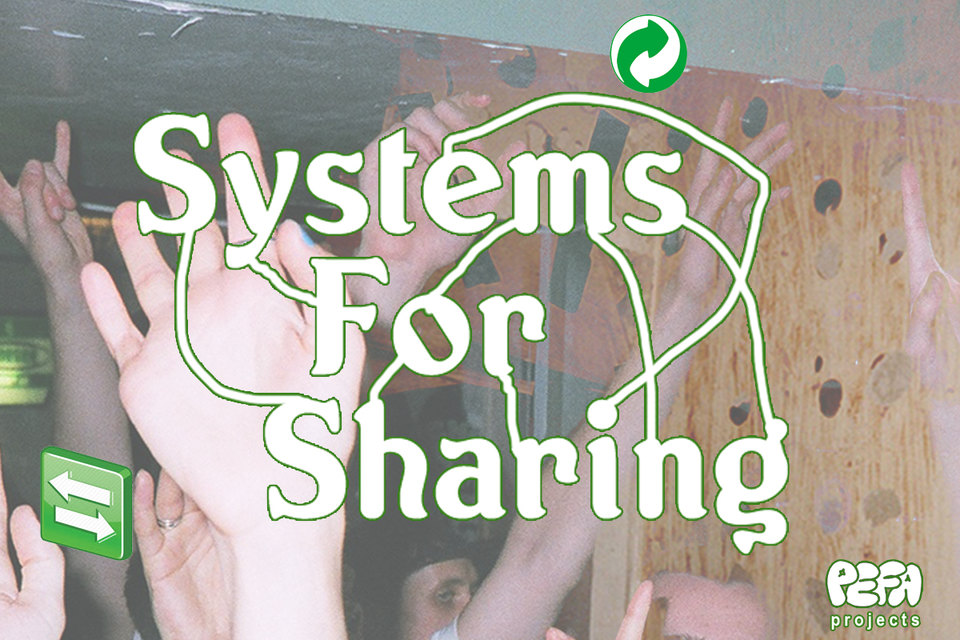 In conjunction with '
Step into Spring
' by Jenna Bliss and Gili Tal, Cell Project Space is working with Sean Roy Parker to lead his project 'Systems for Sharing', a skill-swap workshop based in alternative currencies and peer-to-peer learning. 
Parker will be working with the Carer Support group from ReThink, a national charity that provides support to those affected by a mental illness. Participants will be introduced to some specially-chosen technical knot tying and British Sign Language phrases. They will then be challenged to exchange their new skills with each other and finally perform them to their collaborators. 'Systems for Sharing' explores how learnt skills attain value through cultural exchange and how specialist knowledge can be bartered ie. without currency.   
Sean Roy Parker (b. 1988, Kent) is an artist based in London and St-Leonards-On-Sea. Recent group exhibitions include 'D-A-N-G-L-E', Bargain Studios, St-Leonards-on-Sea (2016); 'Systems for Sharing', Deptford X, London (2015); 'POLYMYTH X Miss Information', Auto Italia, London (2015) and 'Pleasure, Balance, Devotion', Eastside Projects, Birmingham (2015). Parker has worked as a Specialist Support Worker at Project Artworks and co-ordinates creative workshops across London and the South-East. Parker is currently an associate of School of the Damned alternative MA and founder of PEFA Projects (@pefa_projects).
Co-ordinated by Rachael Davies. 
This project was devised for PEFA (Protect Education From Austerity), a community engagement initiative by Sean Roy Parker, and is generously supported by Hackney Council's Community Chest Fund.