Studio
Info & How to Apply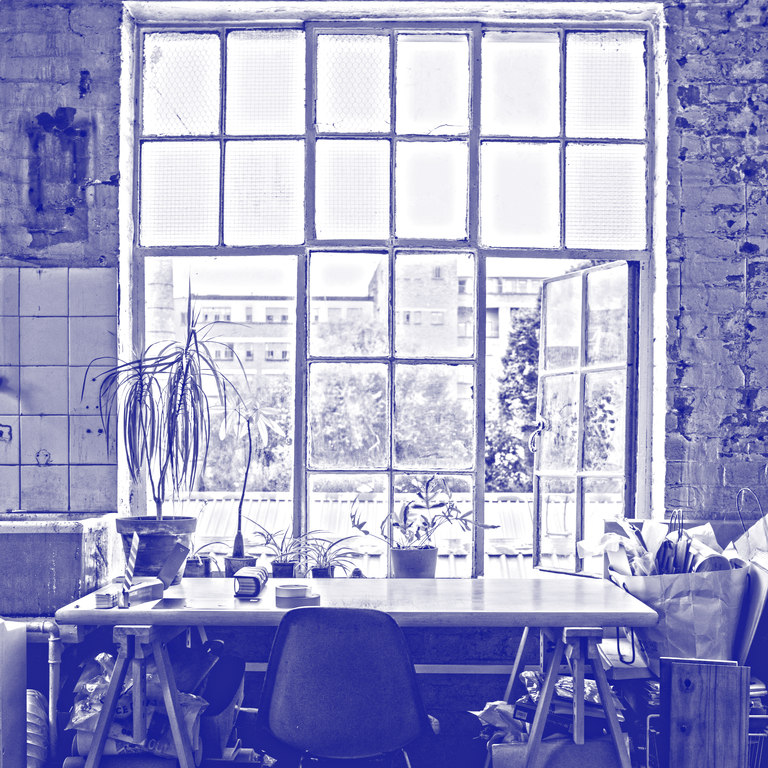 Artist Studios in East London
STUDIOS HISTORY
We lease commercial buildings which we then convert to accommodate and provide affordable artist studios. The studios were founded in 1999 and subsequently the organisation formed a charity, Cell Foundation. Revenue from the studios is used as the core funding stream to programme contemporary art exhibitions, events and education projects in our gallery space located at our HQ site in Cambridge Heath Road, Bethnal Green. With the ever-increasing climate of economic growth and development in the city, our mission is to protect creative workspace for artists at affordable prices.
PROVISION
We provide secure fixed licences for individual studios, which are managed and serviced with communal services and additional running water rinse stations. All of our buildings are also supplied with high speed wi-fi (250Mbps download/100Mbps upload) from ISP Optimity included in the rental cost. The rent you pay also includes business and water rates, service charges, managemenrt fees, the cleaning of communal areas, refuse collection and general maintenance. Each artist studio has its own contained electricity supply, several double sockets and fluorescent lighting as standard. Electricity is typically metered and charged to tenants quarterly.
WHO IS ELIGIBLE FOR A LONG-TERM STUDIO AT CELL
We are committed to providing studios for fine art practitioners; this includes painters, sculptors, photographers, performance media, film and video makers, ie; non-commercial practices. However, within our Arcola Street and Arcola Northside sites in Dalston, we have extended our provision to textile, fashion, graphic design, media, production, architecture and other creative practices, offering higher-spec facilities for more tech-professional practices. 
Our organisation does not charge a registration fee to apply. We do not keep long waiting lists, aware that there is high demand in East London and immediate availability is what most people are looking for.
HOW TO APPLY
Studio applications must be made via email. To apply you should submit the following:
A current CV
Link to your website, or a portfolio, or images of recent work
Your full name, address and contact details, including mobile number
A brief description of your workspace needs and your preferred Cell Studio site
If you are eligible for a studio, we will send you our most recent availability list. Please note we do not process studio enquiries by phone.
For more information about each site and locations please visit our
Studios
pages on our website.