Gallery Team:
Adomas Narkevičius: Curator
Jessie Krish: Gallery Manager
Sheila Lawson: Website and Online Developer  
Wilf Speller: Freelance Production Manager
Linas Develis: Gallery Technician
Cell Project Space was founded as a testing ground for artistic practice and for the past 20 years has continuously fostered research, discussion and production for a range of projects and exhibitions. The gallery plays a unique role in supporting emerging and underrepresented artists by developing ambitious new commissions, as well as historically overlooked projects, fulfilling a function in-between artist-run organisation and larger institution.
The co-founder, and current gallery director is Milika Muritu
Cell Project Space is a non-profit gallery and artist studios founded in 1999. The gallery was originally set up as an artist-run space and formed a registered charity,
Cell Foundation
, in 2014. Throughout the
20-year history
of the organisation,
Cell Studios
has provided affordable workspace for artists, which in turn supports the gallery's on-going programme of exhibitions, special projects and events. 
Studios Team:
Gavin Ramsey: Head of Studios Operations               
Richard Priestley: Director & Head Of Operations
Matt Nelmes: Studios Manager 
Linas Develis: Studios Buildings Maintenance Technician
The co-founder, and current studios director,  Studios Head of Operations is Richard Priestley
Our commissioning programme includes notable solo presentations by artists including
Olu Ogunnaike
,
Shenece Oretha
, Anne Sophie Berger,
Alex Margo Arden & Caspar Heinemann
,
Ghislaine Leung,
Mimosa Echard
,
Aude Pariset
, 
Eglė Kulbokaitė & Dorota Gawęda
, 
Yuri Pattison
, 
Adham Faramawy
, 
Eddie Peake
, Jonathan Baldock, Céline Condorelli and Angelo Plessas, amongst others; alumni that have gone on to present in major public institutions worldwide. Recent group exhibitions also include
Civic Duty,
featuring the work by Carolyn Lazard, Sam Lipp, Adrian Piper and Donald Rodney;
Shit and Doom – No!art,
with historical works by Stanley Fisher, Yayoi Kusama, Boris Lurie, and Stella Waitzkin, amongst others; and
X6 Dance Space (1976–80): Liberation Notes,
the first presentation of work from the X6 Collective. To find out more about our exhibitions, please visit our
past archive
.
Alongside exhibitions, Cell Project Space delivers a longstanding
public programme
through gallery tours, talks, events, workshops and screenings to disseminate artists' ideas to a host of audiences, community partners, local schools and universities led by leading artists, theorists, curators and practicing artists including;
Derica Shields
,
Mathieu Copeland
,
Matilda Tjader
,
Ayesha Tan- Jones
,
Hannah Quinlan & Rosie Hastings
,
Omar Koleif
After two decades Cell has continued to stay financially independent, with Cell Studios generating the core funding for gallery operations; the strategy being to financially support communities of artists who have not yet benefited from wider critical acclaim and to interrogate and redress political inhospitality towards under represented voices. The programme reflects on both the past and the present and re-examines approaches to working outside mainstream institutions by actively exploring collectivism and resistance along with examining the role and position of neglected historical narratives.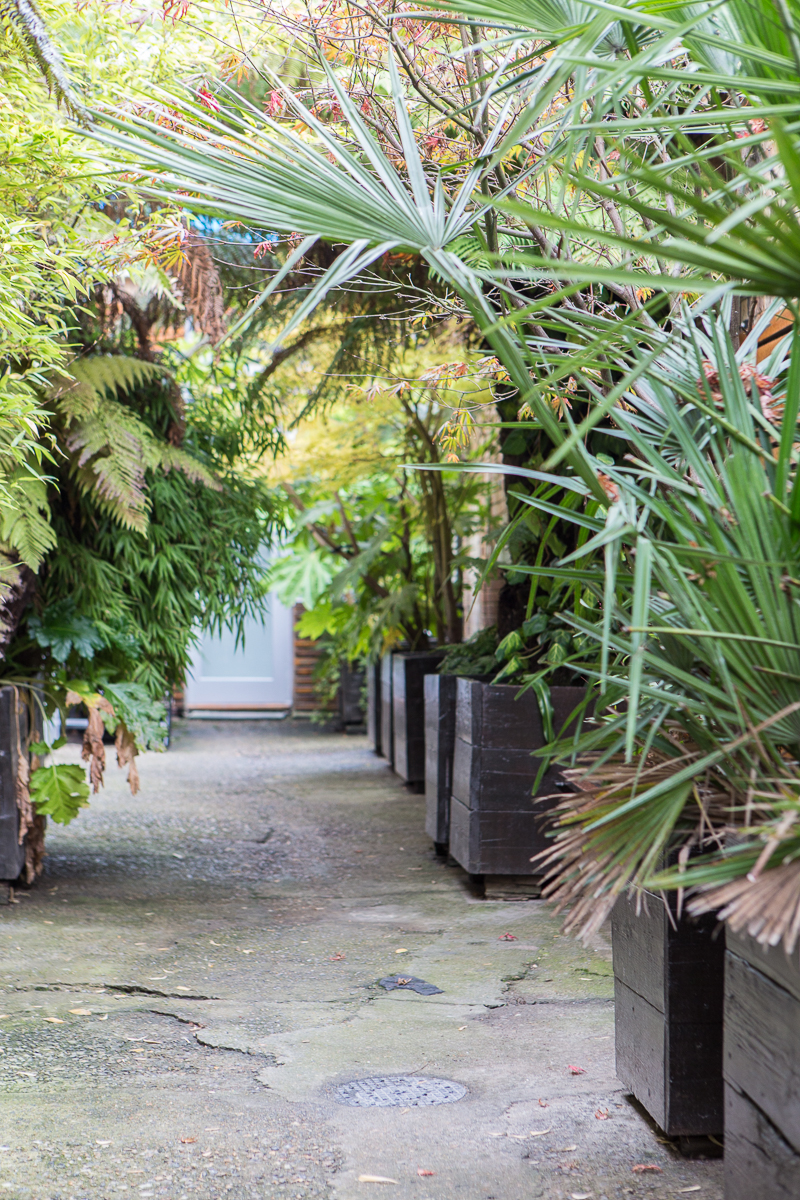 Accessed through an industrial yard in Bethnal Green, via an entryway brimming with sub-tropical plants, is Cell Project Space.
What others have said about Cell Project Space:
"Who knows what might become possible [...] through concerted effort, imaginative powers, determination, trans allyship, an independent gallery behind you and maybe a little funding? Spectacular scenes."
"One of the most experimental galleries in East London."
       Flash Art
"Projects like 'Queer Correspondence' enact different ideas of community, beyond the divisions of public and private, individual and collective, mine and yours."
       Kevin Brazil