Gallery Team:
Adomas Narkevičius: Curator
Jessie Krish: Gallery Manager & Projects Curator
Finbar Prior: Gallery Technician
Sheila Lawson: Website and Online Developer  
Milika Muritu: Co-founder & Gallery Director
Cell Project Space is a non-profit gallery and artist studios founded in 1999. The gallery was originally set up as an artist-run space and formed a registered charity, 
Cell Foundation
, in 2014. Throughout the 
22-year history
 of the organisation, 
Cell Studios
 has provided affordable workspace for artists, which in turn supports the gallery's on-going programme of exhibitions, special projects and events. 
Studios Team:
Rosie Joyce: Head of Studios Operations               
Matt Nelmes: Studios Manager 
Linas Develis: Studios Buildings Maintenance Technician
Richard Priestley: Co-founder/ Finance & Studios Director
Accessed through an industrial yard in Bethnal Green, via an entryway brimming with sub-tropical plants, Cell Project Space is a non-profit gallery, founded in 1999 as a testing ground fostering research, production and discourse for contemporary artists. The gallery was originally set up as an artist-run space which is dovetailed with Cell Studios providing affordable artists' workspace. The gallery formed a registered charity, Cell Foundation, in 2014 and throughout the organisation's 20-year history, has been funded by Cell studios. Cell Project Space plays a unique role in supporting emerging and underrepresented artists by developing ambitious new commissions, as well as revisiting historically overlooked projects, fulfilling a function in-between artist-run organisation and larger institution.
In 2022 we showcased the first UK solo presentation by emerging Kenyan feminist filmmaker
Renée Akitelek Mboya
; Chinese artist and filmmaker
Peng Zuqiang
; Afro-Peruvian artist
Bryan Giuseppi Rodriguez Cambana
, British/ Ghanian painter
Nicola Frimpong
and US artist
Cudelice Brazelton IV
. The programme explored aspects of political and psychosocial tensions as a consequence of colonial and authoritarian politics. Artists responded to their lived reality to navigate aspects of gender, race and neurodiversity, developing distinctive formal material and conceptual strategies to articulate their subject matter.
Alongside ambitious new bodies of work, the gallery reaches out to new audiences. Highlights include intimate gatherings of music, discussion and readings, with acclaimed writer/ academic, Kara Blackmore's response to Renée Akitelek Mboya's screening and Latin American Youth Forum's
Cajón drum remix
with Bryan Giuseppi Rodriguez Cambana. As a continuation of Cell's publishing initiatives, the gallery produced Peng Zuqiang's first publication
Hindsights
, which launched with an evening of readings by the book's contributors; curator Alvin Li and artist and writer Sanaz Sohrabi. Marking the latest project in a string of multi-disciplinary collaborations, US musicians and recording artists,
Pink Siifu and ConQuest Tony Phillips
presented an evening of live experimental sound sets in collaboration with the artist, Cudelice Brazelton 1V.
We are grateful to our supporters and partners in 2022, that have included
Art Asia Activism
in residence at the gallery, Arts Council England, Antenna Space, Beijing, Foundation for Contemporary Arts, USA, Henry Moore Institute, Embassy of Lithuania in the United Kingdom and Danish Arts Foundation.
Our past commissioning programme includes notable solo presentations by artists including
Olu Ogunnaike
,
Shenece Oretha
, Anne Sophie Berger,
Alex Margo Arden & Caspar Heinemann
,
Ghislaine Leung,
Mimosa Echard
,
Aude Pariset
, 
Eglė Kulbokaitė & Dorota Gawęda
, 
Yuri Pattison
, 
Adham Faramawy
, 
Eddie Peake
, Jonathan Baldock, Céline Condorelli and Angelo Plessas, amongst others; alumni that have gone on to present in major public institutions worldwide. Pivotal exhibitions include
Civic Duty,
featuring the work by Carolyn Lazard, Sam Lipp, Adrian Piper and Donald Rodney;
Shit and Doom – No!art,
with historical works by Stanley Fisher, Yayoi Kusama, Boris Lurie, and Stella Waitzkin, amongst others; and
X6 Dance Space (1976–80): Liberation Notes,
the first presentation of work from the X6 Collective. To find out more about our exhibitions, please visit our
past archive
.
Alongside exhibitions, Cell Project Space delivers a longstanding
public programme
through gallery tours, talks, events, workshops and screenings to disseminate artists' ideas to a host of audiences, community partners, local schools and universities led by leading artists, theorists, curators and practicing artists including;
Derica Shields
,
Mathieu Copeland
,
Matilda Tjader
,
Ayesha Tan- Jones
,
Hannah Quinlan & Rosie Hastings
,
Omar Koleif
After two decades Cell has continued to stay financially independent, with Cell Studios generating the core funding for gallery operations; the strategy being to financially support communities of artists who have not yet benefited from wider critical acclaim and to interrogate and redress political inhospitality towards under represented voices. The programme reflects on both the past and the present and re-examines approaches to working outside mainstream institutions by actively exploring collectivism and resistance along with examining the role and position of neglected historical narratives.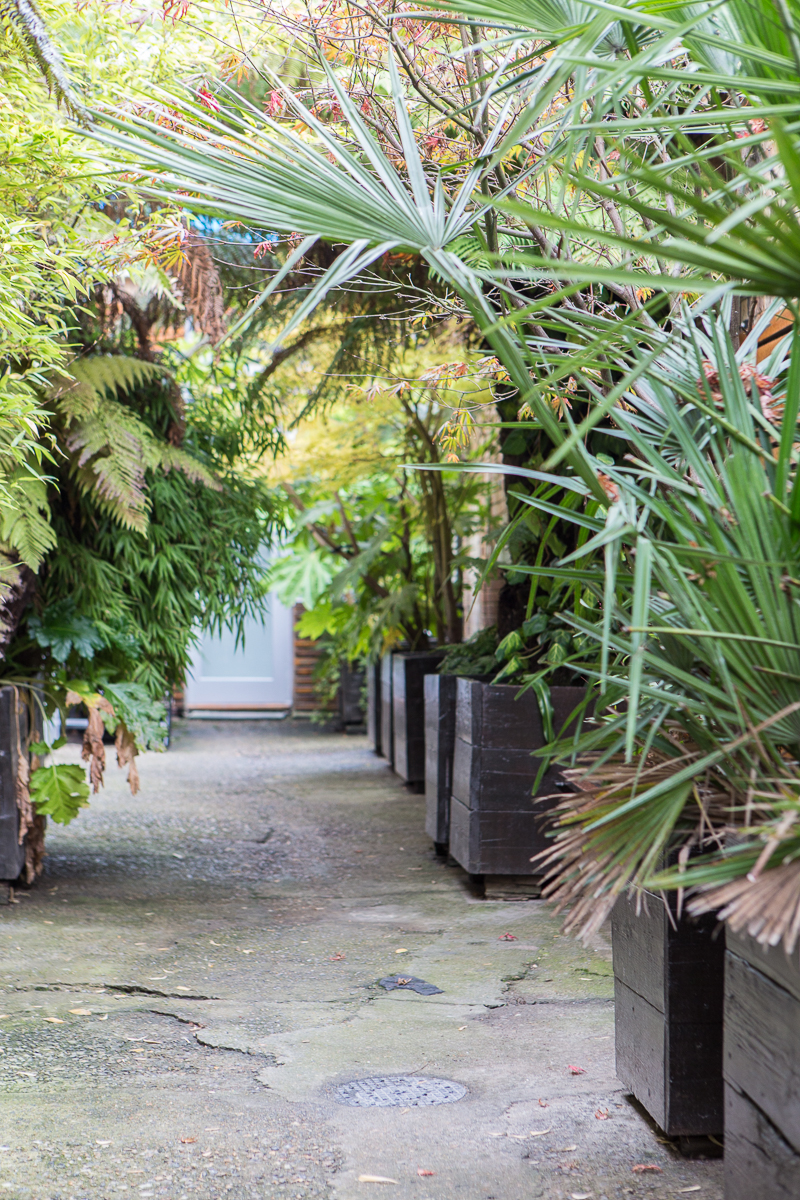 Cell Project Space is accessed through an industrial yard in Bethnal Green via an entryway brimming with sub-tropical plants.
What others have said about Cell Project Space:
"Who knows what might become possible [...] through concerted effort, imaginative powers, determination, trans allyship, an independent gallery behind you and maybe a little funding? Spectacular scenes."
"One of the most experimental galleries in East London."
       Flash Art