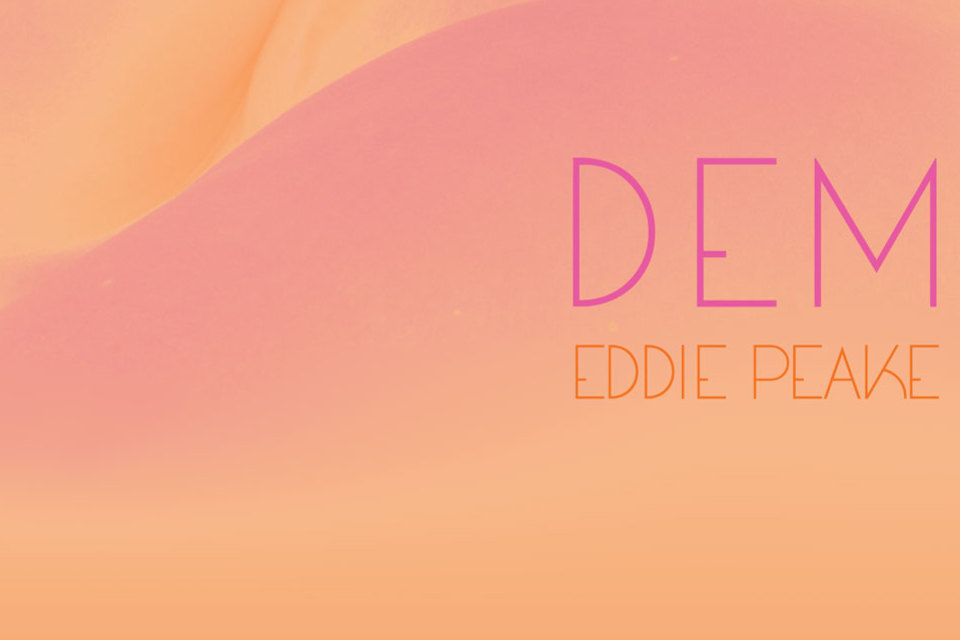 Evening Performances start at 7.30pm on Sundays, 18th & 25th March, 7.30pm-8pm.
Video Score: Tim Goalen
Live Music: Tim Goalen, Alexis Nunez
Dancers: Bruce Aguilar-Rohan, Jamal Andreas, Daniel Bailey, Dapo Coker, Kieram Corrin Mitchell
Camera Operator: Joseph Walsh
Mascot character: Andrea Fronza, James Fuller, James Harper, Abigail Jones, Emily Miles, Johanne Teigen
Photography: Adham Faramawy
Gallery text by Clover Peake will be available during the exhibition
A special thank you to Jenny Fleet and Louis Gadd for their kind permission to use their home video footage
Cell Project Space will present a solo project by Eddie Peake for the gallery's third solo commission for the CYcLORAMA programme.      
DEM, is a rolling performance playing with the typical conventions and format of a solo show in a gallery. There will be 3 scheduled evening events over the course of the exhibition, as an integral and key element of the show. These are scheduled for Thursday 8th March, Sunday 18th March, and Sunday, 25th March, 7.30pm. Visitors will be accepted on a first come basis at the opening unless they have made a reservation. 
Eddie Peake presents moving image and live performance (including dancers and an original musical composition) in tandem- The one completing the other. The artist's work could be described as a last gasp of joyful narcissism where eroticism and gender politics are at the fore. Re-edited VHS footage from Peake's own family archive, becomes the artist's central point of departure; Peake inserting himself at centre stage irrespective of whether he is visible or not plays on the role of the artist  as genius and the performers becoming DEM.  Where one might ordinarily expect to find the video played on a loop in a gallery onec the performers have left, DEM invites the audience to request it to be played from the beginning. As such the role of the gallery invigilator becomes an active agent in the transaction of viewership, and is presented as a non performing player within the exhibition. The invigilator is scheduled around weekly performances as a continuous episode of event over the period of three weeks whilst the gallery is open to the public, defying conventions of performance as a one-off temporal moment, and the traditional interaction between players and audience. Peake aims to heighten the slippage between performance event and gallery exhibition.  
Curator Milika Muritu
Cell Project Space and Eddie Peake have come together to produce a limited edition print, 'Hymn', 2012 to mark the final occasion of the artist's exhibition of performance at the gallery. The work is a uniquely captured self-portrait VHS still of the artist as an 8 year old child, a central character within the performance 'DEM'. Each edition is available for £300. Jointly published with 'noshowspace editions' this Giclée print is an edition of 20 and printed on 250gsm 'Ultrasmooth Fine Art Paper', image size, 294mm x 233mm. Each edition is signed and numbered on the front and presented in a black box frame, glazed in 2mm glass and float mounted on museum heritage archive board. 
NB The price is subject to VAT. Editions are also available unframed
To enquire about the edition and to arrange a viewing please contact: Femke Oortwijn: femke@cellprojects.org
Eddie Peake, graduated from Slade School of Art in 2006 and was a scholar at the British School at Rome, 2008- 2009. Selected solo exhibitions include, 'Boydem', Mihai Nicodim gallery, Los Angeles, 2011, 'The Loving Clutches of My Hands', Southard Reid, London, 2011, 'Double Negative', Christopher Crescent, London, 2011, and 'History', Galleria Lorcan O'Neill, Rome, 2010. He has been included in numerous group exhibitions and projects including, 'GLAZE', Bischoff Weiss, London, curated by George Henry Longly, with performances 'Contrapposto Pause' at V22 Young London, curated by Tara Cranswick, 2011 and 'Huh!' A performance work presented as part of 'Auto Italia Live episode 2: Cosmosis', 2011, at Auto Italia South East, London, live internet TV series with studio audience, simultaneously streamed live online. Forthcoming group exhibitions this month include 'March' at Sadie Coles HQ and 'Surface to Surface' at Jonathan Viner, London.    
Supported by The Arts Council Of England