Columbidae: The Poetry Sets | Barbara T. Smith
curated by Laura McLean-Ferris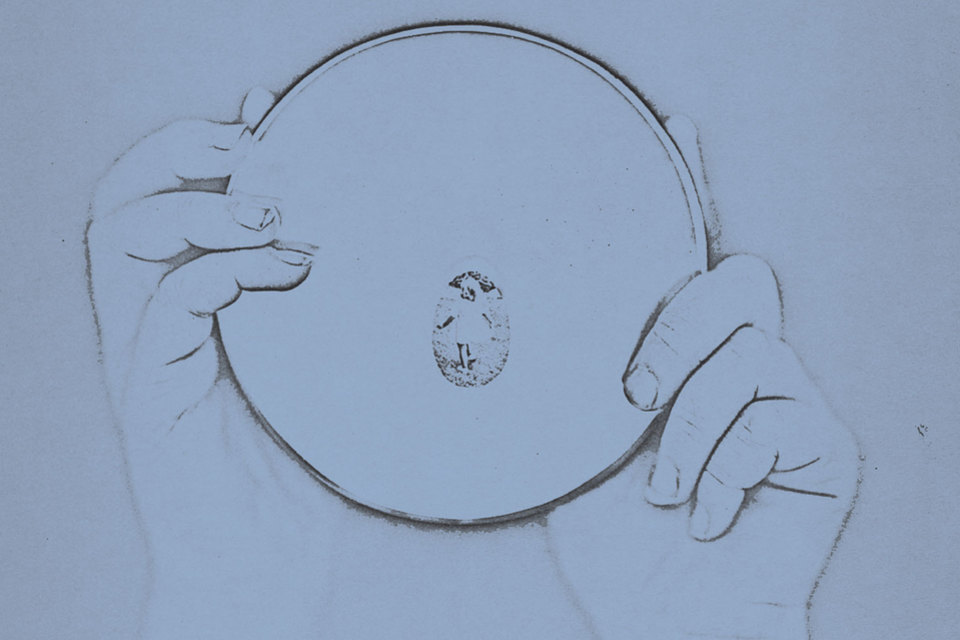 28th April – 5th July 2015
open Thursday – Sunday 12-6pm or by appointment
Sets of Poetry: A performance featuring contributions by
Sophie Collins, Kathy Noble, Megan Rooney
starts promptly Sunday July 5th, 2015 4pm–5pm
The second part of the exhibition 'Columbidae' is a full presentation of Barbara T. Smith's five Poetry Sets, made in 1965-66, following the rejection of her print proposal from a prominent lithographers in Los Angeles. Smith, then a housewife in Pasedena, leased a Xerox 914, a new technology that was revolutionising the copying industry, and installed it in her dining room for eight months.
'I told myself lithography [was] in any case obsolete. It [was] merely the printmaking media of the nineteenth-century. We [were] in the twentieth-century and logically the print media of our era would be the business machine! I set out to discover which types were technically innovative. Xerox won. The ink was not ink but 'toner,' a bead of plastic material that becomes electrically charged as the light scans the images and it falls on the paper replicating the pattern and density of what it is reproducing. There it lays like dust until the paper passes through a heating element where it is sintered or fused to the paper. There the bead loses its integrity and bonds in a completely new way with the paper. The heat is just low enough to keep from setting the paper afire. Occasionally, fires would erupt and I was told to never mind, it's part of the process.'
Photocopying whatever was available to her in her kitchen cupboards and garden, as well as her own body and children's toys, Smith created several Xerox sculptures and collages, as well as five poetry sets, entitled Child Voice, The Mystery, Rebellion, Joy and Sorrow. Smith's dual roles as both a wife and mother and an emerging artist in the mid-1960s literally collide in the prints, performing the tensions between public and private space, and paid and unpaid labour. Smith used the materials of her daily life, writing on the glass with lipstick, creating patterns with rice and flour, using her childrens' sticker transfers of rabbits and birds. The poems brim with suppressed energy and explosive potential; the titles of the sets might be seen as drivers that were transforming Smith's artistic and political ideas. 
'We were only beginning to know that this was not only a personal issue, or a class issue but one of an entire gender. In a culture where the female voice is absent, the content of the work became coexistent with the female being and thus was inherently political as well. This thrust in my work while embarrassingly self-revealing, is that which went beyond the purity of minimalism of its time. I felt my cultural oppression, but it was difficult to grasp, especially because I was a privileged white female.' 
Based in Pasadena, USA, artist Barbara T. Smith was primarily involved in F-Space, 1960s-70s with artists Chris Burden and Nancy Buchanan. Recent solo exhibition include 'The Smell of Almonds: Resin Works, 1968–1982'  at Andrew Kreps Gallery, NYC in 2015 and 'Xerox: Barbara T. Smith 1965 – 1966', The Box, Los Angeles, CA in 2014 with her recognized solo exhibition 'Radicalizations of a '50s Housewife' which was exhibited at the University Art Gallery, University of California Irvine, CA in 2012. Smith's work was included in earlier survey exhibitions such as  'Out of Action: Between the Performance and Object, 1949-1979, MOCA, Los Angeles, and 'The Birth of an Art Capitol', and 'WACK!: Art and the Feminist Revolution', which both toured extensively across museums in the USA including MOCA, Los Angeles, PS1, New York City, and The Pompidou Centre, Paris.
Notes:
Columbidae is the name for the bird family that includes doves and pigeons.
Columbidae, part one was a group show of work by Essex Olivares, Mélanie Matranga, Barbara T. Smith and Dena Yago that considered some recent collapses of work into life 
Generously supported by FLUXUS and The Arts Council Of England