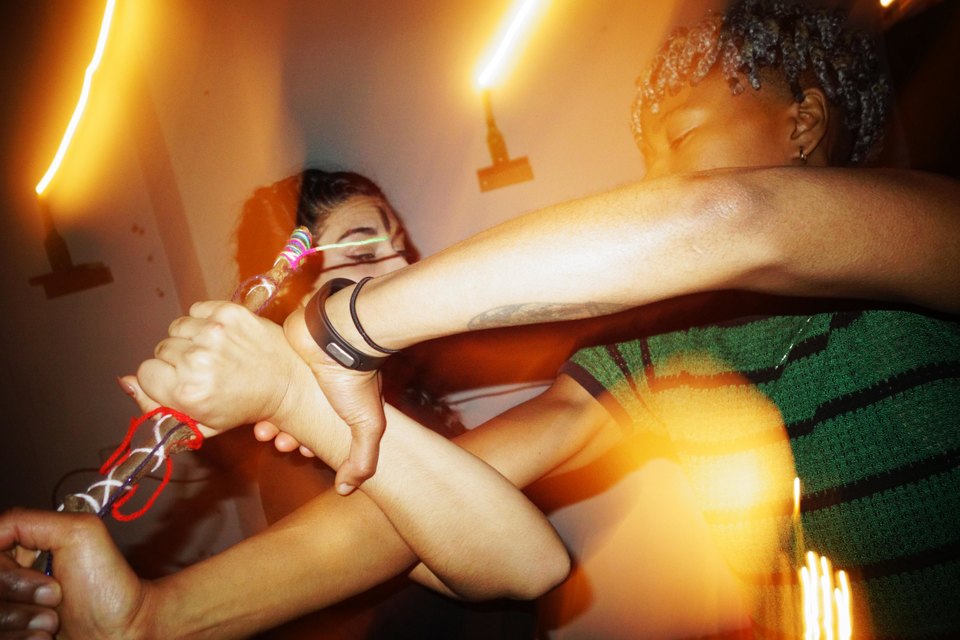 Cell invites Shadow Sistxrs Fight Club (SSFC) to host Xtracts, a workshop exploring the potential for self-defence and healing through Brazilian Jiu-Jitsu techniques and ancient witchcraft practices. 
Taking place during Summer Solstice celebrations, 
Xtracts
 presents
YGRG14X: reading with the single hand V
 by Dorota Gawęda and Eglė Kulbokaitė as an intimate space for new ritual by inviting participants from the QTIPoC community - some existing members of SSFC - and others from Step-Forward and Project Indigo, local LGBTQ youth groups based in East London.
Through collective writing and the «outlouding» of words participants will explore ritualised forms of reading and writing, by fostering ownership of new texts, sharing knowledge and developing self-esteem and confidence through group practise. With discussion around the potential of ancient witchcraft participants will explore herbalism, focusing on the medicinal benefits of native wild plants as they create their own herbal teas and oils. 
Shadow Sistxrs Fight Club (SSFC) is run by artist-duo Ayesha Tan- Jones and Monique Etienne. SSFC have recently held workshops at: ICA, London; SET space, London; Caustic Coastal, Manchester and Queen Mary University. They are currently ICA Social Creative Network Residents. 
Part of 
Schema
, a series of commissions responding to the exhibitions programme.