YGRG14X: reading with the single hand V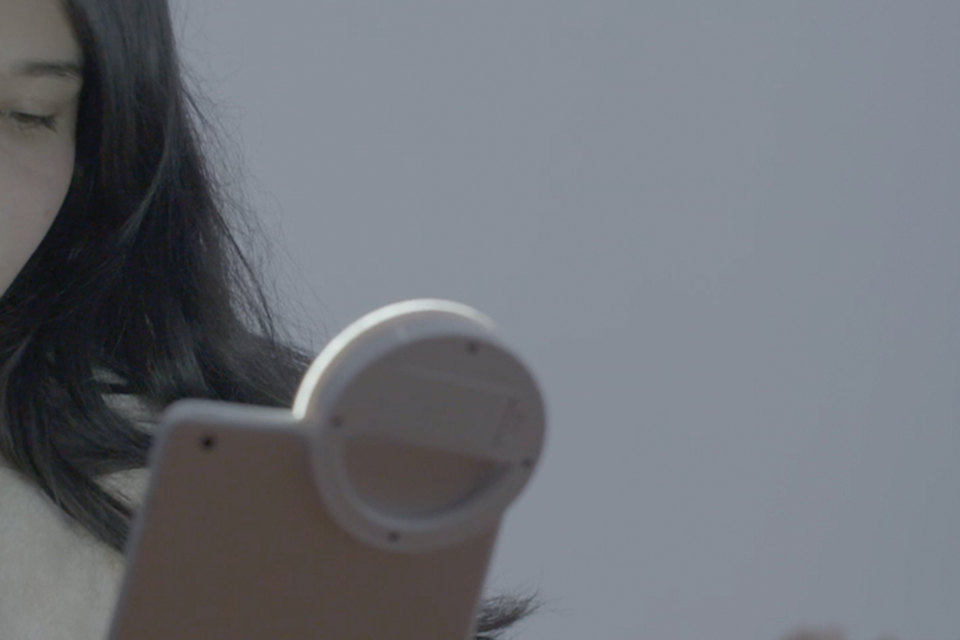 YGRG Performance programme:
YGRG14X: reading with a single hand V (closing performance)
Sun. 22nd July, 4pm
Initially organised as a weekly event, 'Young Girl Reading Group' was established in 2013 by Dorota Gawęda and Eglė Kulbokaitė referencing Tiqqun's Preliminary Materials For a Theory of the Young-Girl; a non binary and ageless protagonist identified as a product of consumer society. Organised around feminist inspired theory and fiction, Gawęda and Kulbokaitė first conceived YGRG as an intimate discursive space within the experience of collective reading then subsequently extending it into the domain of live performance and self-documentation mediated through the Internet, social media and immersive installation.
For their solo exhibition at Cell Project Space, Dorota Gawęda and Eglė Kulbokaitė present the fifth iteration of the performance YGRG14X: reading with a single hand along with a new video installation under the same title. Initially conceived for the 13th Baltic Triennial-Prelude, CCA, Vilnius in September 2017, the performative installation investigates the act of reading as an intimate experience, holding the potentiality to become public performance through the « outlouding » of words. Shown on screens of varying scales throughout the installation, the new video work will become the framework for installed elements and commissioned sculptural interventions alongside a staged performance at the opening and closing of the exhibition. The group will perform Young Girl Reading Group's manifesto interspersed with paragraphs from the third part of Paul B. Preciado's Gender, Sexuality, and the Biopolitics of Architecture: From the Secret Museum to Playboy.
Essential to the artists' output is the increasing technological mediation of the project's activity. For
YGRG14X: reading with a single hand
, Gawęda & Kulbokaitė will present
YGRG Outlet.
The store represents a branded material collapse of production into a gesture of social performativity using their recently patented fragrance
BODY AI,
newly commissioned limited editions and sportswear line. In the same way as the artists' social media interventions, their branded unisex YGRG T-shirts and sweatshirts orientate their activities around collectivity and peer-to-peer circulation. The scent, as with 'Young Girl', embodies a conceptual notion of 'non-place', with or without location, class, or gender signification.
Extending across the seven-weeks of the exhibition the artists return to their previous collective activities that shaped the Young Girl Reading Group's manifesto by hosting a programme of selected readings, contributed texts, workshops and performances by invited collaborators, Garrett Nelson and Matilda Tjäder.
Curator Milika Muritu
Dorota Gawęda (PL) and Eglė Kulbokaitė (LT) are an artist and writer duo living in Basel (CH) and Athens (GRC). Both are the founders of YOUNG GIRL READING GROUP (2013- ) and Agatha Valkyrie Ice (2014-). Dorota Gawęda and Eglė Kulbokaitė have recently exhibited their work at: Palais de Tokyo, Paris; Amanda Wilkinson Gallery, London; SMC/CAC – Contemporary Art Centre in Vilnius; Kunsthalle Basel, Switzerland; Institute of Contemporary Art, London; OSLO1O, Basel, Switzerland;Kunstverein Freiburg, Germany; SMK- National Museum of Denmark, Copenhagen; Kunstverein für die Rheinlande und Westfalen, Düsseldorf, Germany; Museum of Modern Art, Warsaw; Adult, Copenhagen; 1.1, Basel, Switzerland; Loyal Gallery, Stockholm; SALTS, Basel, Switzerland.
YGRG Performers: Jaana-Kristiina Alakoski, Elin Gonzalez, Safiya LaGillé, Javier Marquerie Thomas
Developed with the generous support of the Swiss Arts Council Pro Helvetia and The Lithuanian Embassy, London.

Related press