Queer Correspondence
A community survey
Deadline for submissions: Friday 5 February 2021, 6pm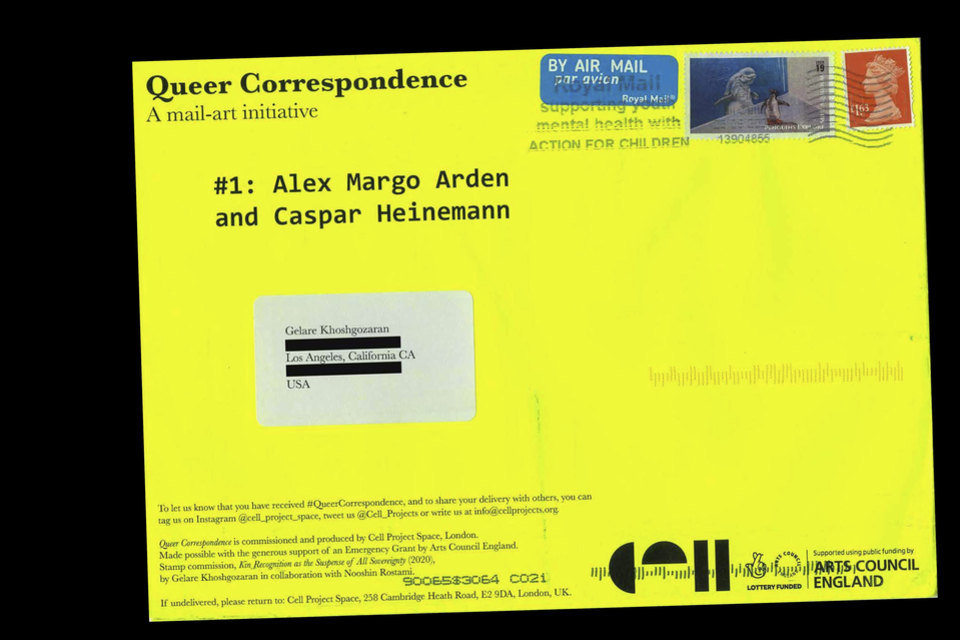 *Thank you the hundreds of people who participated in our community survey. Entries are now closed.*
In December 2020, our mail-art initiative
Queer Correspondence
came to an end. Consisting of monthly commissions between June and December 2020, artists and writers were invited to begin correspondences that would establish connections between queer families: those who are already "in a queer time and place". Delivered during a time when manifold restrictions have continuously changed the way we were able to be with one another, the use of mail-art as an offline form of artistic and discursive production sought to underscore, as much as to bridge, the distances between us; connecting us, while also disconnecting us.
In January 2021, we're reflecting on the delivery of the project, its impact on our community and the lessons that can be learnt from producing alternative programming during the COVID 19 pandemic. As part of this process, we have put together a survey to hear back from our community of subscribers to Queer Correspondence.
We're also keen to hear from those of you who might not have been able to sign up for a subscription, but still managed to engage with the project in other ways –in which case, you will be directed to a different feedback section of the survey. 
The average completion time for the survey is between 5-7 minutes. The deadline to submit your responses is Friday 5 February 2021, 6pm. If you encounter any issues or have any questions, please feel free to get in touch via email, 
info@cellprojects.org
.
We would love to recieve responses from as many of you as possible, and as a gesture of gratitude we are gifting a special limited edition Queer Correspondence poster to the first 100 participants of the survey*. If you would like to be counted as part of the top 100 draw, you will be able to submit details at the end of the survey form. 
*Taking into account the overall geographical demographic of subscribers to Queer Correspondence, the 100 editions will be allocated as follows: 50 for UK-based subscribers, 30 for EU-based subscribers and 20 for worldwide subscribers.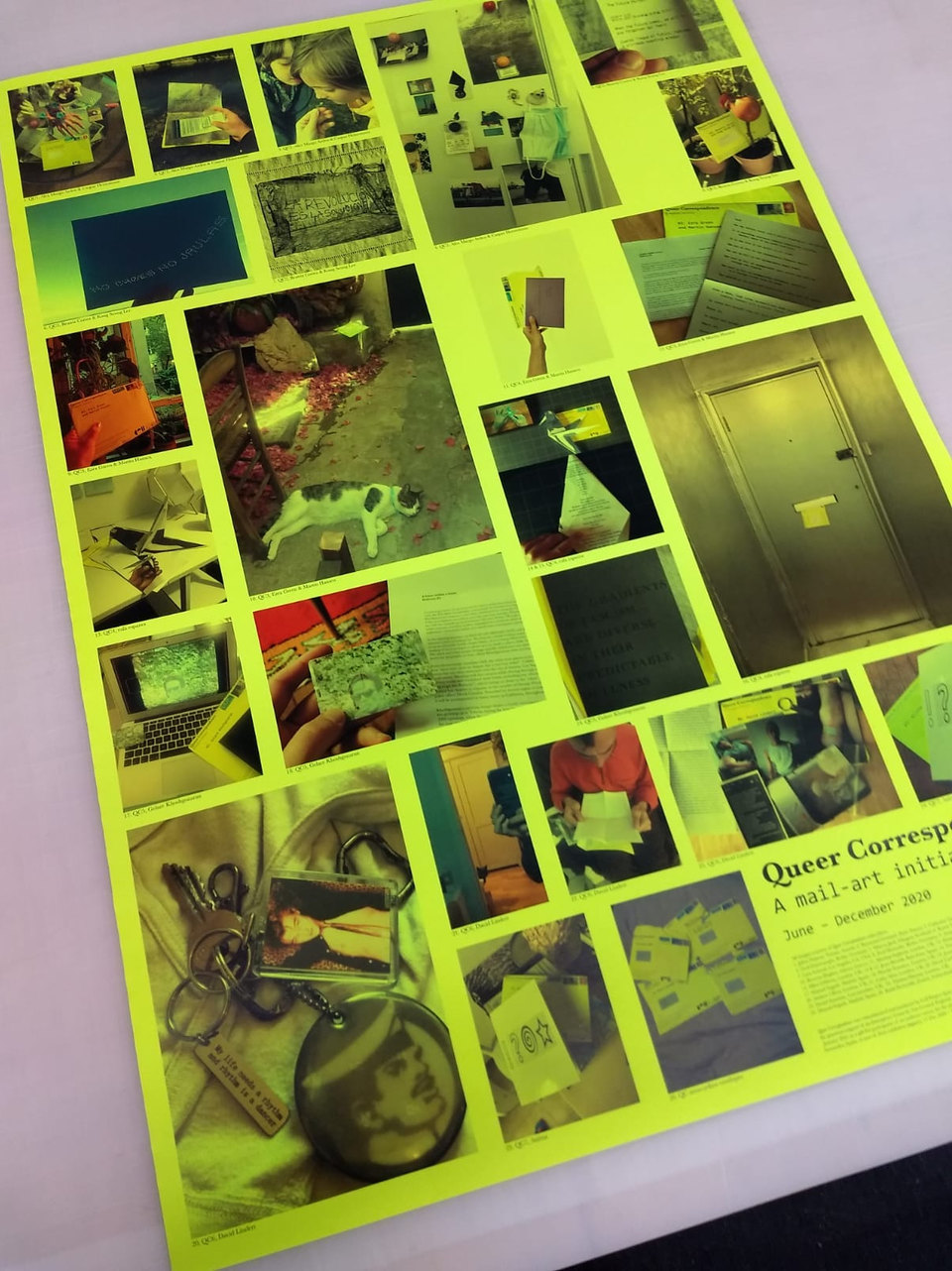 Saturday 13 February 2021, 5pm (GMT)
To accompany the evaluation of the project, Berlin-based artist Jesse Darling and associate curator at Cell Project Space, Eliel Jones, will be in queer correspondence –an opportunity to exchange thoughts on the offerings and limitations of mail-art, inviting others to join the conversation in the form of a public programme. The event will take place online, via Zoom. Further details and bookings to be announced soon. 
The public conversation and limited-edition poster has been organised in collaboration with fluent, Santander, Spain, as part of their current exhibition
lengua(s),
11 Dec 2020 – 19 Feb 2021.
 Queer Correspondence
was made possible with the generous support of an Emergency Grant by Arts Council England.