Cellular
An experimental Live Art & Media programme
Launching across June - December 2020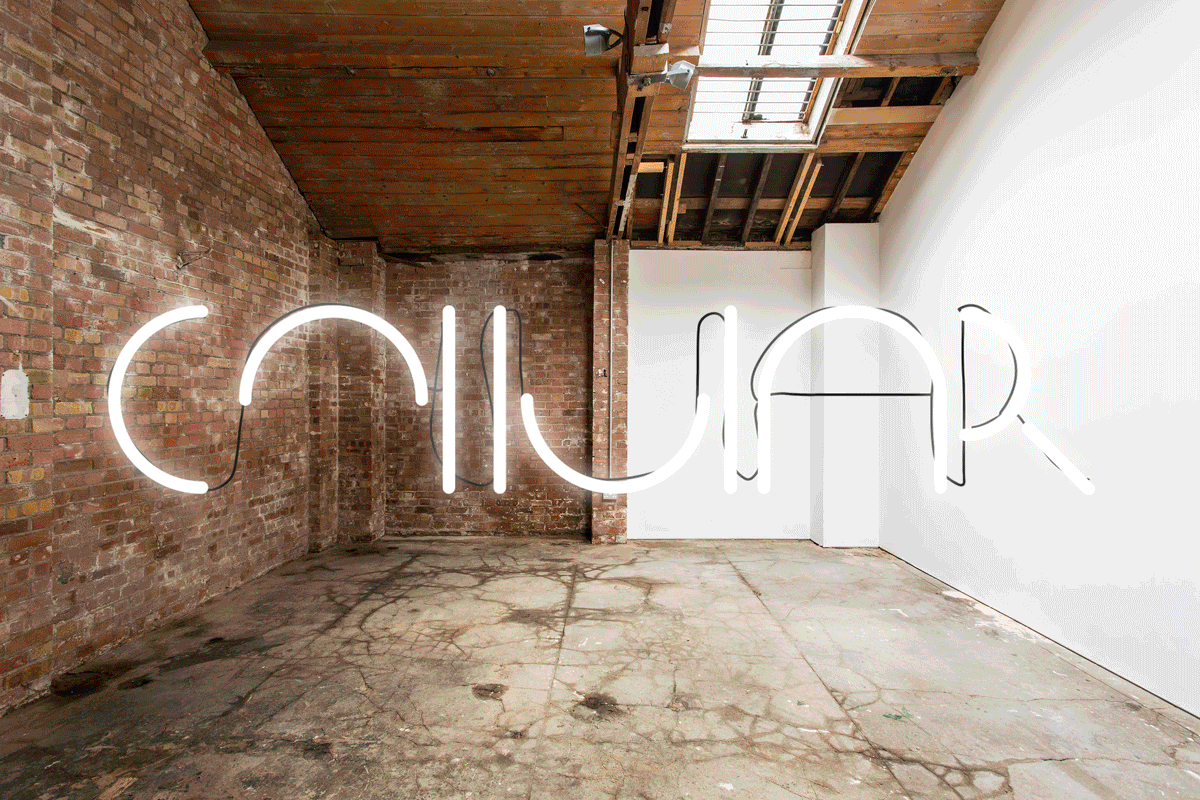 Cellular is a new experimental Live Art and Media-based programme initiated by Associate Curator Eliel Jones, comprising a multi-purpose ground floor event space at Cell Project Space and an online platform on Cell's website. Originally conceived to run alongside the exhibitions programme at the gallery, Cellular will launch six pilot commissions of on-site and digital works to be delivered with and without physical audiences between June - December 2020. 
Departing from Cell Project Space's origins as an artist-led organization and continuing its 20-year engagement of supporting emergent artistic practices, particularly those by underrepresented artists, Cellular will provide a platform to develop new research, test ideas and present preliminary studies of work. By focusing on ephemeral and time-based practices, Cellular aims to test new ground in performance, moving image and expanded live work in response to an ever shifting social and political context. It simultaneously increases our range of commissioning opportunities for artists that span various disciplines and geographies, and widens our reach to audiences at a moment accentuated by physical distance.
Nurturing the strangeness provoked by the conditions of a global pandemic, the artists in the programme have been initially invited to produce live and media-based works from their own physical spaces. In this way, Cellular launches with an open-ended exploration into liveness and performativity as they are being re-framed by shifts to our experience of togetherness, touch, affect and the body. At the same time, and with an awareness of its surfacing in the midst of a grassroots movement for equality and radical reparation, Cellular will seek to acknowledge and address how other physical, social and financial constraints –of mobility, access, resources and engagement– restrict participation in, and the experience of, live and ephemeral work in the visual arts.
Cellular
begins in mid-June with
Parallels
(2020), a new video work by artist Sanna Helena Berger and dancer and choreographer Shade Théret. Originally commissioned as a performance to be realised in physical and conceptual proximity to the exhibition 
X6 Dance Space (1976-80): Liberation Notes
, the work was necessarily cancelled in mid-March and instead performed and recorded at the gallery without an audience.
Whenever possible, the commissioned artists in the programme will be able to use Cell's event space for the production and development of their works, taking over the space as artist in residence. Inaugurating this in-house live production format, London-based artist Shenece Oretha is currently working in residence up to mid-August. In the future, and in addition to producing online components, these projects will eventually allow us to welcome visitors to Cell Project Space again through intimate, one-on-one engagement formats, transforming the space from studio to stage.
Cellular was originally conceived as a permanent fixture of our commissioning programme, due to have been launched in the Spring. The 2020 Cellular commissions have been developed with artists that were already invited to participate in the programme, as well as with artists featuring in our 2020/2021 exhibitions programme and whose work has been postponed due to the impact of Covid-19. Learning from the conditions heightened by the pandemic, and recognizing the need for alternative approaches to liveness and performativity in response to political, geographical and/or physical restriction, Cell Project Space will continue Cellular as part of our ongoing programme.
To receive future information about each of the Cellular commissions, please make sure you are subscribed to our gallery email list. You can submit your email at the bottom header of our webpage.
Alongside
Queer Correspondence,
a mail-art initiative that we are delivering at Cell Project Space between June-December 2020, these six pilot commissions that launch
Cellular
comprise the second of two programmes that have been made possible with the generous support of an Emergency Grant by Arts Council England. Krzysztof Bagiński's
Cellular
commission has been further supported by the Adam Mickiewicz Institute, Warsaw, Poland.

Image credits: 1. Sanna Helena Berger and Shade Théret, Parallels (2020) (video still). 2. Shenece Oretha, Testing Grounds (2019), Cafe Oto, London, UK, 2019 (performance documentation). 3. Mohammad Tayyeb, Category Is… (2020) (production still). 4. Joseph Funnell, Low Swings, Creative Exchange Lab UK, 2019 (production still). Image: Manuel Vason. 5. Carlos Maria Romero, Muy Serio - (Football T-shirt) (2019), Royal Academy of Arts, 2020, London (performance documentation). Image: Thomas Alexander. 6. Krzysztof Bagiński, untitled, 2019, Królikarnia - Xawery Dunikowski Museum of Sculpture in Warsaw, Poland (performance documentation). Image: Wojciech Skrzypczyński. 7. Atiéna Riollet, Solo Exhibition, Shanaynay, Paris, 2018 (Installation view). Sofa, Online Radio Station, Speakers, Poster, Vinyl, Smoke Machine. Logo design: No Harmony.