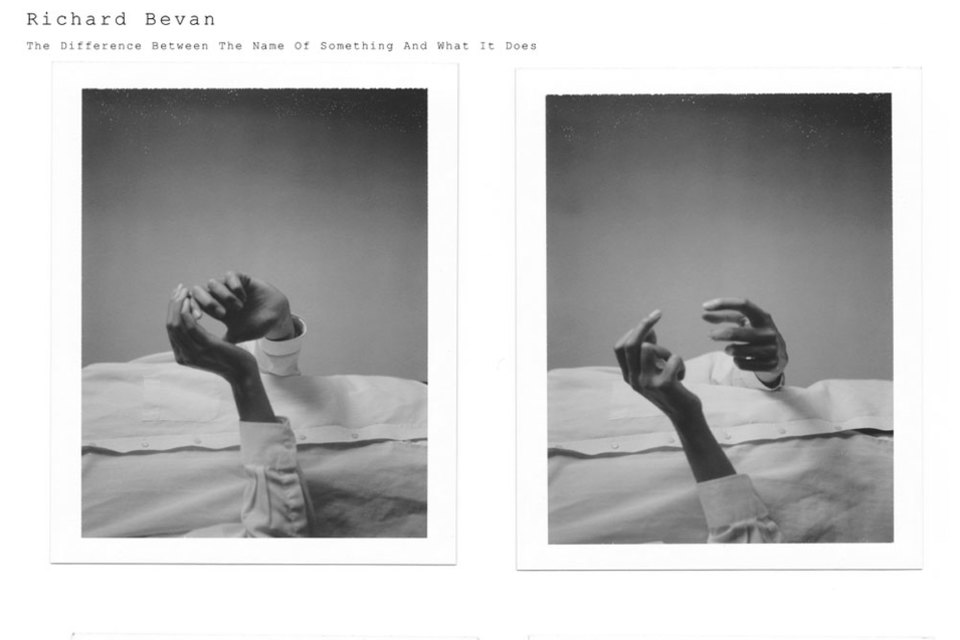 Richard Bevan
'The difference between the name of something and what it does'
Private View Thursday 3rd November 2011
Open for 1 weekend only
4th - 6th November 2011, 12 - 6pm
Reflecting on the tangible resonance of the approaches to film and video work that were developed and utilised by those associated with the 'Expanded Cinema' movement of the 60's and 70's, such as FilmAktion and others linked with the London Film-Makers'Co-Op,  artist Richard Bevan has been invited by Neil Jefferies, the second member of CYcLE CLUB to create a new film work. Bevan and Jefferies both studied at Cardiff School of Art & Design and spent their initial graduate years within the city working together on a number of projects. Now both based in London, they have come together  to respond to the CYcLORAMA programme.
Richard Bevan is an artist whose practice is grounded in the medium of 16mm film that was once treasured by the early Expanded Cinema artists but is now becoming increasingly obsolete. However, instead of nostalgia the work contains an awareness of the medium and offers the viewer the chance to see its continued vitality. His films are inherently site-specific and often record ephemeral moments within the site that the work is subsequently projected. These interventions and constructions manipulate and emphasise the light that is such an integral agent in the filming process. Shot on a 1960's Bolex wind-up camera and influenced by the equipments practical limitations, the finished films often last only a few minutes. They are then looped in order to give the details of the scene an opportunity to emerge gently, playing with the audiences' sense of the familiar by screening a reinterpretation of the space they are in.
The artist has taken the opportunity to shoot during the month of August while Cell Project Space is closed and its gallery is cleared, repainted and repaired in anticipation for the next season of exhibitions. The empty white walled room is now as neutral as possible with the light that pours in through the large skylights becoming one of its most prominent features.
Richard Bevan graduated from the Slade School of Fine Art MA in 2008, he has had solo exhibitions at G39, Cardiff in 2009, R O O M, London in 2008 and exhibited as part of the punctuation programme at Limoncello Gallery in January this year. Group shows include Portmanteau, Halle 14, Leizpig The Last Days of the Empire, g39, Cardiff. In 2010 Bevan exhibited works at Liste Young Art Fair, Basel with Tanya Leighton (Berlin).
Neil Jefferies is a member of CYcLE CLUB at Cell Project Space and is currently studying on the MFA curating course at Goldsmiths College, London. In late 2010 he was selected by the Contemporary Art Society to curate an exhibition from the permanent collection at the Southampton City Gallery to open in March 2012 as part of the organisation's 'Starting Point Initiative'.
In conversation with Neil Jefferies
Neil: Why did you shoot The Difference Between The Name Of Something And What It Does on 16mm film? What is it about the way this medium effects the portrayal of the subject matter that draws you to working with it?
Richard: I assume the question you're really asking is: Why is it film as opposed to video? How does a person answer why something is? I really can't do a good job, any job, at answering that question. If you compare the video and the film I made of this work, an answer is there, I'm not sure I can put that into words but I can demonstrate it to you. You may not agree, but I think you probably will.
Neil: The increasing obsolesce of 16mm film often appears to inform the way artists use it. They consciously utilise its aesthetic to imbue the work with a sense of residing within a past, pre-digital era. In contrast to this approach, your work often seems to avoid any sense of nostalgia. Is this a conscious rejection?
Richard: I suppose it is natural to explain an idea in terms of what you already have in your head. This is how 16mm film is often written about, but it's just simplification, it's reductive, it's an easy way to fill 300 words for a press release. I'm sure this thing which is referred to as 'nostalgia' is a concern for some, but definitely not everyone—or at least it's not their only concern.
Neil: Can you say something about the subject which was the source of the imagery within the film? Richard: A friend recommended that I watch an interview of the physicist Richard Feynman. This particular interview was about magnets, during which among other things, he demonstrated the complications of using language to describe or explain something. A few weeks later I came across an image of Feynman giving a lecture and instantly saw a relationship between that and what had interested me in the interview. After that I just fiddled around and made things.
Neil: Where does the title of this exhibition come from? Is it a direct quote from Feynman?
Richard: That came after seeing the film. When I got it back from the lab I realised a little of what the film was actually doing for me and how it related to Feynman—it reminded me of a story from when I was younger. My father used to take me to the forest on weekends. Some of the other children in my school did the same with their fathers but I guess they must have talked about and looked at other things. One day one of the other kids said, "See that bird, what kind of bird is that?" and I said "I haven't the slightest idea what kind of bird that is." He said, "It's a brown throated thrush" or something, "Your father doesn't teach you anything." But it was the opposite: my father had taught me. Looking at the bird my father had said "in Chinese it's a....., in Japanese a......", et cetera. "Now", he says, "you know in all these languages what the name of the bird is, and when your finished with all that," he says, "you'll know absolutely nothing what so ever about the bird. You only know about humans in different places and what they call the bird." "Now", he says, "let's look at the bird".
Neil: You pay specific attention to the setting of your film work within the gallery space. The nature of how it is installed draws the viewers' attention to elements that exist outside of the frame of the projection. How did you approach this aspect of your practice in this work?
Richard: One of the other things my father taught me was a disrespect for spectacle. This influences me and I try my best to be sensitive to the needs of each film in relation to the space where it is shown without resorting to wall filling projections. I'd like it all to have an interesting relationship but It's easy to get carried away sometimes when you're putting ideas together which are vague and hard to remember, it's very much like building a house of cards and each of those cards is shaky and if you forget one of them the whole thing collapses again. You don't know how you got there and you have to build them up again.
Neil: You have been quite insistent that The Difference Between The Name Of Something And What It Does would not be accompanied by an interpretive exhibition text written by me. Can you explain the motivation for this stubbornness?
Richard: We have a habit of writing texts that accompany shows to make the work appear as finished as possible, to cover up all the tracks, to not worry about the blind alleys or describe how you had the wrong idea first, and so on. So there isn't any place to publish, in a dignified manner, what you actually did in order to get to do the work