But Everyone Else was Crying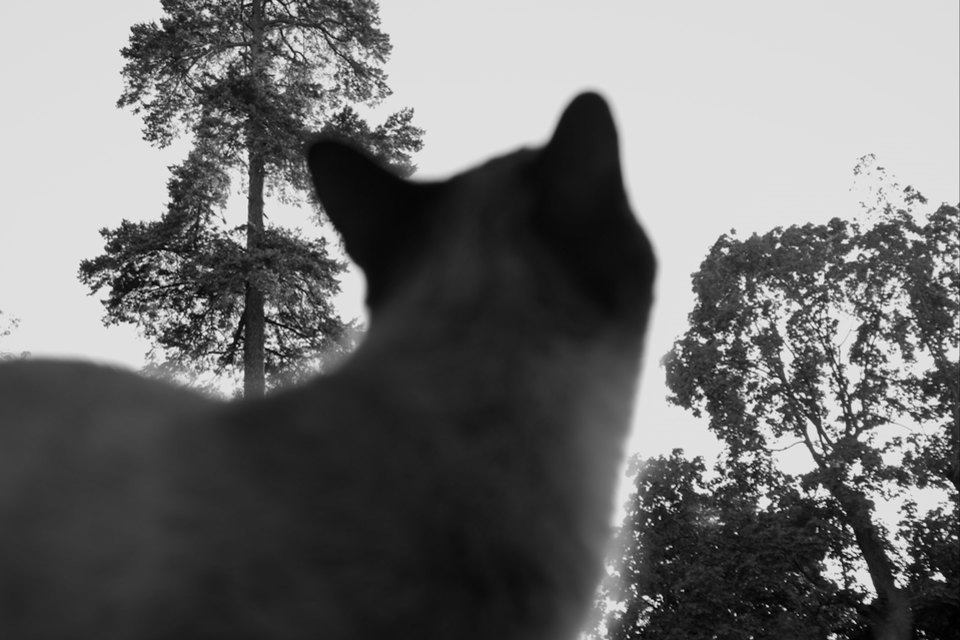 Online Commission
Saturday 21st and 28th of November 2020, 2pm
Live-streamed performative reading in collaboration with Billy Morgan and Thelma Sharma
Cell Project Space presents a new commission by Warsaw-based artist, music producer and filmmaker Krzysztof Bagiński, the fifth in a series of projects as part of Cellular, an experimental Live Art and Media-based programme. Comprising a new video work and a live-streamed performative reading, ⁠Bagiński's commission taps into a narrative of ecological disaster to unearth questions of responsibility, interdependency and empathy between humans, non-human beings and the earth. 
But Everyone Else was Crying
(2020), Bagiński's new film, takes as a point of departure a Czech folktale, one that is known to have been jotted down in a diary of the late Czech artist and poet Jiří Kolář. It was later found by poet Konrad Góra, who re-wrote and translated it into polish in 2016; and now it has once more been edited and translated, this time into English, by Adam Repucha and Billy Morgan as part of this commission. Telling the story of Little Mouse –"our loyal friend"–, whose tragic drowning unfolds a chain of self-destruction amongst other organic and inorganic beings, the folktale provides a reflection on the cumulative damage that is caused to the world we inhabit.  
In the film, the voice of performer Thelma Sharma recites the story against the backdrop of a new protagonist, Cynthia; a blind and deaf cat that Bagiński encountered for the first time this summer as she wandered an expanse of grass. Here, Cynthia appears as an elusive character in the folktale's narrative; a vulnerable animal whose survival, akin to the other figures in the story, is reliant upon a contract of unconditional empathy between beings. Through the use of motion-sensitive footage and animation, Bagiński captures Cynthia's vulnerability as providing her with the intuitive ability to sense beyond sight and sound, presenting her as a prophetic messenger of knowledge that invites us to witness, listen and swell to the loss that is being recounted. 
Continuing the tradition of folktales, which are typically passed on by word of mouth and changed over time, Bagiński has invited artist, writer and performer Billy Morgan to write a contemporary re-telling of the story of the Little Mouse. Responding to the state of the world as being at the precipice of ruin, Morgan's text,
30-something The sod, 
(2020), materialises what is at stake –affectively, emotionally, physically– in creating re-associations between the original folktale and present time. Measuring the scale and rhythm of ecological disaster as being chaotic and contingent, Morgan pulls from the surreal and somewhat comical tone of the story, and nods to its repetitive structure with its own uncontainable logic. Throughout, the writer reflects on the effects of anthropocentrism –the belief that human beings are the most important entity in the universe–, alluding to patriarchal, colonial and capitalist systems as culprits in the on-going process of environmental catastrophe. 
Delivered by the voice of an elder, encapsulated by performer Thelma Sharma, Morgan's text was activated over two performative reading sessions that were streamed live via Zoom. Performed from within her own domestic environment, where she has been necessarily sheltering throughout the Covid-19 pandemic, Sharma's narration is both ominous and comforting, transmitting to any willing listener an air of warning and care. 
Krzysztof Bagiński is a Warsaw-based artist, music producer and filmmaker working across sound, film and performance. He studied at the Academy of Fine Arts Warsaw and is currently enrolled in the postgraduate programme at the Dutch Art Institute. Baginski is co-founder and member of Kem, a queer and feminist collective in Warsaw. His individual and collaborative work Kem Collective has been exhibited in solo and group exhibitions including at Tartu Art Museum, Estonia (2016); Museum of Modern Art, Warsaw; CCA Zamek Ujazdowski, Warsaw (both 2018); Zachęta National Gallery of Art, Warsaw; and Królikarnia Museum of Sculpture, Warsaw (both 2019). 
Billy Morgan is a London & Amsterdam-based artist, writer & performer. His practice relates queer Method to text, movement, sound & video, positioning structures of meaning at the level of the gestural, the associative and the affective. His work has been presented at Salon 14, Warsaw (2020), Theatre Arsenic, Lausanne (2020), Cosmos Carl (2020), Capitain Petzel (2020), K21 Duesseldorf (with Moritz Krauth, 2020) & Kem Warsaw (2020), and has been published in Krzak Papier (2020) & Modern Queer Poets (2019). Hie has performed at Montag Modus (2020), Kunsthalle Basel (2019), The 58th Venice Biennale (2019), Centrum Sztuki Współczesnej (2019—20), Frieze London (2018) & Fundacja Galerii Foksal (2018) in the works of Alex Baczyński-Jenkins, Ania Nowak, Lily Pfalzer & Małga Kubiak.
Thelma Sharma is a London-based performer and improviser who works across dance, visual art and theatre. Formerly, she was a primary school teacher. She has performed as part of Hotel Medea presented Arcola Theatre, London; Trinity Buoy Wharf, London; Summerhall, Edinburgh; and Hayward Gallery, London (2009-2012). She has worked as a dancer and performer with choreographer Jan Lee, The Place, London (2010-2017); Annika Strom, Institute of Contemporary Arts, London (2015); and Rosana Antoli, Ryder Gallery and Arebyte Gallery (2015 and 2016). In 2017, she was part of an ensemble of performance collaborators in Alex Baczynski-Jenkins' The tremble, the symptom, the swell and the hole together, at Chisenhale Gallery, London, which has since travelled in chapters to venues including Palais de Tokyo, Paris (2017); La Casa Encendida, Madrid; Migros Museum, Zurich; Converso, Milan; and Foksal Gallery Foundation, Warsaw (all 2019). 
But Everyone Else was Crying (2020) and 30-something The sod (2020) are based on an original folktale from the Kyjovsko region in Czech Republic, as written down by Jiří Kolář, and later modified and translated to polish by author Konrad Góra as a part of his book, Nie (Biuro Literackie, 2016). English translation by Adam Repucha and Billy Morgan. 
Narrator: Thelma Sharma
Music: dj lostboi
With thanks to: Łukasz Hurric, Wojtek Skrzypczyński, Dominika Biernat, Andrzej Belina Brzozowski
Launched in June 2020,
Cellular
is a new experimental Live Art and Media-based programme comprising a multi-purpose ground floor event space at Cell Project Space and an online platform on Cell's website. Originally conceived to run alongside the exhibitions programme at the gallery,
Cellular
launches six pilot commissions of on-site and digital works to be delivered with and without physical audiences between June - December 2020. To find out more, please
click here.

Cellular is made possible with the generous support of an Emergency Grant by Arts Council England. Bagiński's commission has been further supported by the Adam Mickiewicz Institute, Warsaw, Poland. ⁠