C0 FE E2 57 4E E1 77 78 1E B7 C5 ED 25 0C F5 22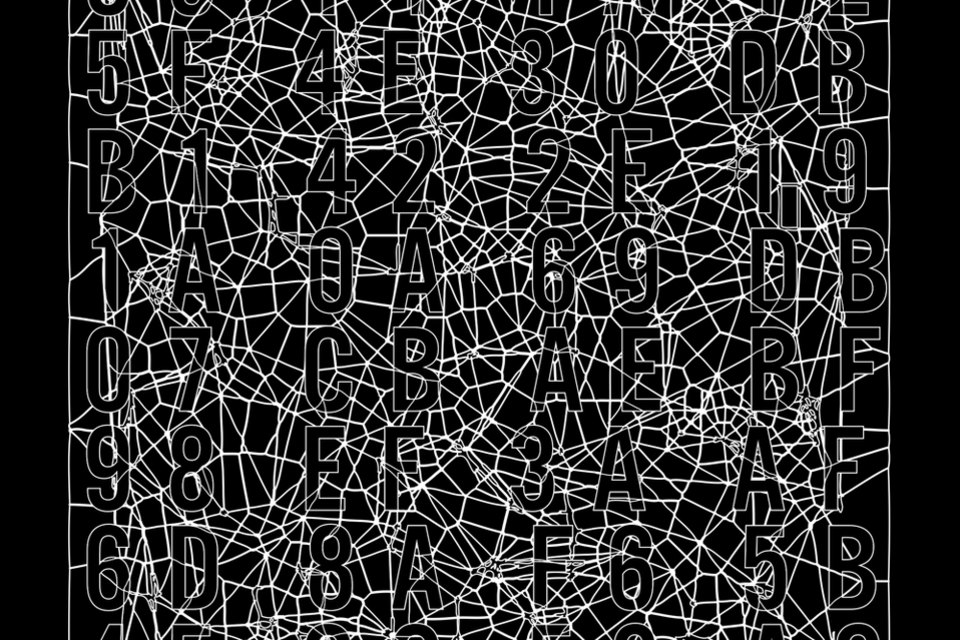 Thursday 12th November 2015, 6-9pm, one night only
Cell Project Space presents the launch of new work by Lars TCF Holdhus and Victor Robyn.
In the early days of the cold war the US and its allies developed a series of export control regulations to prevent a range of western technology from falling into the hands of «others», and encryption was mainly reserved for governmental use in our society until the 1970s. Since then cryptography's relation to power has become increasingly important in our cybernetic society and is considered an important part of individual rights and privacy.
In 1996 Joel Furr and Adam Back decided to create a t-shirt line with a print that contained everything you needed to encrypt a piece of information with the use of Perl programming language. These shirts were considered illegal for exportation, as it was illegal to export strong cryptography out of the US, who - until 1999 - considered it a munition alongside chemical and biological weapons. The t-shirt line was an attempt to show that it's impossible to stop computer code and that exporting encryption is difficult to prevent. While the encryption import and export laws have been changed in most European countries since, there are still countries that have special set of laws in place regarding the import and export of cryptography.
Recently the UK and US government have called for outlawing non-backdoored cryptography, stating that there should be no "means of communication" which "we cannot read". A power struggle that unfolds with the use of strong encryption affected by geopolitical factors and national politics; the fine line between control and freedom.
What happens when you distribute a placeholder for a message with the potential of it being revealed? Lars TCF Holdhus has created encrypted messages that has one single key to unlock them all. These messages has have been printed onto different garments with prints designed by Victor Robyn. The garments will be available for purchase at the event.
Lars TCF Holdhus is a Norwegian born artist and musician and tea enthusiast. Recent exhibitions and performances include Inflected Objects #1 Abstraction, Swiss Institute, Milan, EBM(T), Listening Room and Shattered Preface, OSL Contemporary, Oslo. Holdhus' works reflect a strong sense of rhythm, seriality and melody, as well as a deep immersion in technology. In his recent works, Holdhus has been addressing tendencies in machine learning, AI and human interaction. He is also a producer of electronic music and is releasing music under the moniker TCF with a release out on Liberation Technologies and Ekster. His forthcoming records will come out on YYAA Tapes and PAN, both based in Berlin.
Victor Robyn works as a freelance graphic designer in Antwerp, Belgium. Besides creating most print work and fabric-designs for the fashion brand Ann Demeulemeester. He has also created various album covers for musicians such as dEUS, Trixie Whitley and TCF and is running an experimental music label called Ekster, which he founded in 2013.