Internship for Studying Students
Application Deadline 20th December 2020
Voluntary opportunity unpaid
Due to restrictions of the ongoing pandemic Cell Project Space is running a programme that responds to these conditions enabling audiences to engage with artists' works safely.  Please visit Queer Correspondence and Cellular for further details about our current programme.
Cell's Gallery programme is suspended until January 14th 2021, commencing with Carolyn Lazard's solo exhibition. We are now accepting applications for Cell's internship programme to start in the new year.
Cell's internship programme offers hands-on work experience in production, management and communications within a small not-for-profit arts organisation. The programme accesses multiple opportunities to engage in work-based practice, mentored by Cell's small team of staff, which facilitates research into exhibition production and the development of public programmes in an art gallery context. At Cell Project Space the team supports a learning culture and a willingness to share skills, knowledge, and expertise to work towards personal learning goals. Shadowing the team, whilst collaborating with both established and emerging practitioners, offers an insight into the production of new commissions and various exhibition formats, to build and support effective relationships with artists and to create new professional networks. Read more about the programme's learning outcomes.
Eligibility
Open to BA and MA students, in relevant academic or practical fields, the programme offers students integrated hands-on professional practice whilst supporting their study. 
Programme Details
Cell's internship is a minimum 3 month placement with an option to undertake a further 3 months following a first term appraisal. Interns are required to attend 3 hours per week during gallery public opening hours, regularly, at an agreed time between Thursday to Sunday. During this period, interns are expected to commit to working front of house at the gallery, shadowing the team and learning about programme planning and logistics, being directly involved in research and administration. 
During 14 day installation periods the team would expect a commitment of 2 full days 7 hrs per week from 10am- 6pm, (negotiated in advance by the team to fit schedules and personal commitments) with lunch paid by Cell Project Space. At this point there would be multiple opportunities to engage with practical work-based practice directly alongside artists, curators and technicians as part of a team to realise an exhibition.
To apply please send a brief cover letter and recent CV outlining past education and work experience if any to Cell's Gallery Assistant;  
Contact Tanoa Sasraku: tanoa[at]cellprojects.org.
A shortlist of applicants will be contacted for interview once applications are processed.
Cell Project Space is committed to equal opportunities. We welcome applications from candidates of all backgrounds and are committed to building a diverse team. Cell Project Space is located on ground & first floor, which is wheelchair accessible for viewing exhibitions however the toilets on the ground floor are not classified as wheelchair accessible. If you have any access requirements that you would like to discuss please email Tanoa Sasraku: tanoa [at] cellprojects.org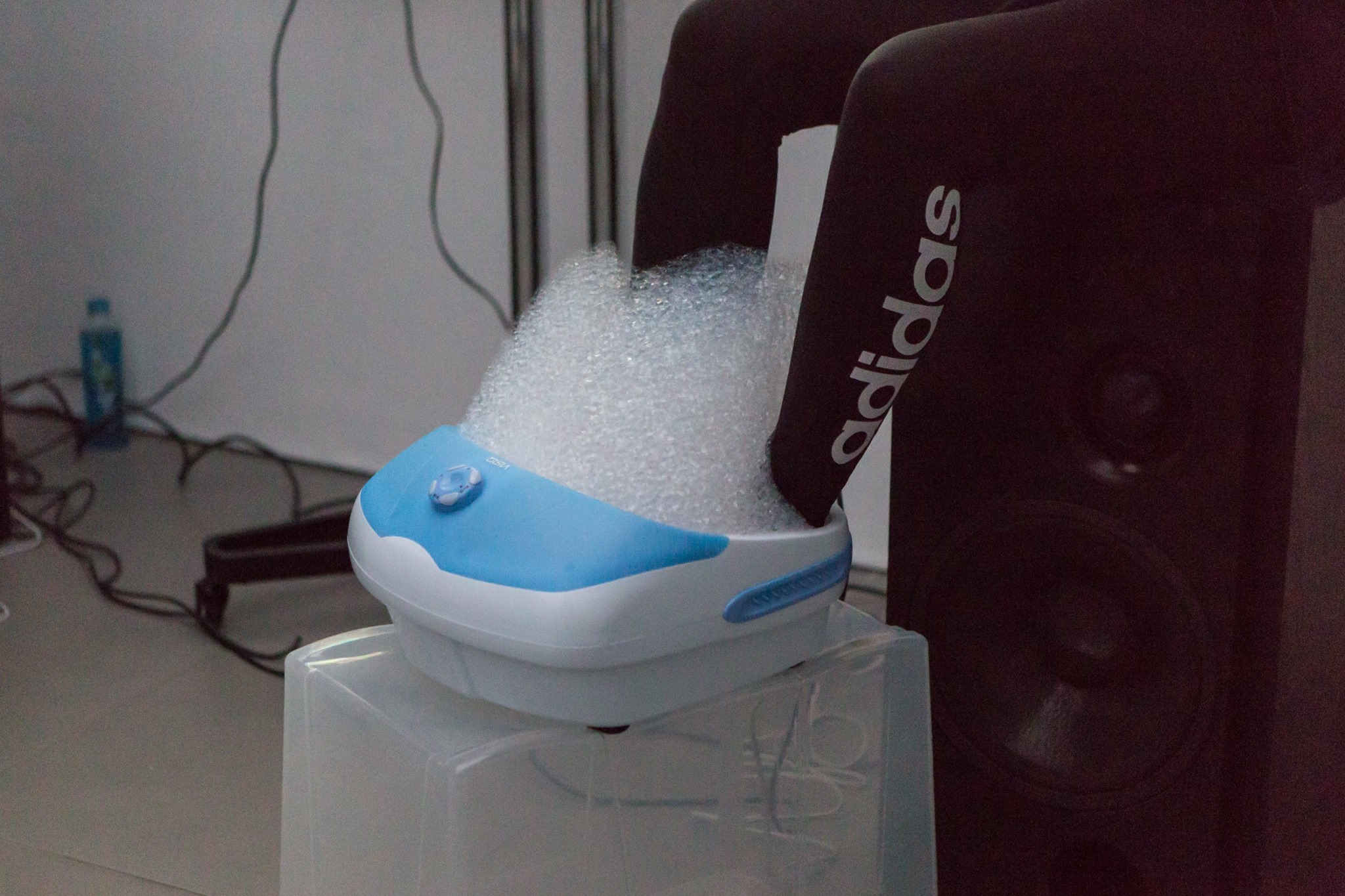 image: Natalie Price Hafslund & Laura O'Neill  'I have no mouth and I must scream' 2018