Queer Correspondence #6
November 2020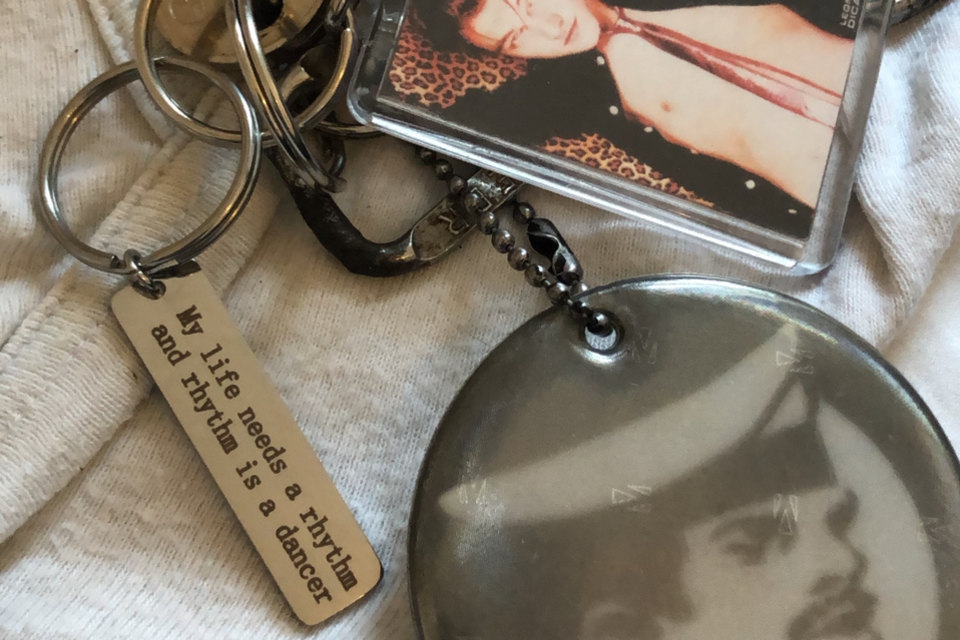 For the penultimate Queer Correspondence project, the sixth in our on-going series of mail-art commissions, Czech Berlin-based artist and writer David Lindert has put together goodie bag (2020); a transparent plastic pocket filled with photographic and text materials in various formats, all of which extend from Lindert's practice as a visual poet. In this mail offering, the artist is mainly in correspondence with himself, and also with us. Throughout, we are invited as anonymous voyeurs who, despite being absent, are made intimately present through the permissible access that is granted. Sharing poetry, a diary entry and a series of images, in this commission Lindert reflects on life over the past months as not being exclusively determined by the effects of the Covid-19 pandemic, musing on self-decay, addiction and the upside downs of his relationship in the times of "the virus".
Pulling strongly from the anecdotal and autobiographical, Lindert's work mirrors, processes and translates his experiences of the everyday, often speaking of illness, mental health, fear of the future, boredom, OCD, anxiety, alienation, vulnerability, sex, substance abuse and trauma. The artist has described this relentless self-exposing practice as stemming from social media's imperative to overshare, as well as a personal obsessive propensity to document, which Lindert traces back to childhood. In collapsing old habits with new tools, the artist explores the affective, psychological and physical impact of commodified individuality and fractured identity in contemporary life, offering a viewpoint into queer subculture. 
Five home "snaps" included in the package are one such way in which Lindert lets us in. Taken within his domestic surrounding, the photographs capture the beautiful and gross mundanity of confinement; a condition familiar to the artist and his boyfriend prior to the Covid-19 pandemic, when they spent long spans of time indoors, albeit often with others. Hermetically sealed within a plastic bag, the photographs allude to a desire for cleanliness; a state that is determined by uncontrollable impulses rather than any given or passed on notion of what constitutes something –or someone– being "clean". In looking outwards to his boyfriend, Lindert here portrays a loving gaze of healing –one that extends to himself in self-recognition–, conveying a sense of shared vulnerability as a complicit strategy for survival. 
Accompanying the photographs are three text-based works distributed in different media. Speaking with a tone of hypervigilance, Lindert's writing often consists of caustically honest prose poetry that deals with his personal life as its raw material. The unfiltered quality of his texts, and his ability to transmit feeling seemingly from a distance, makes his writing both difficult and enthralling to read; pulling and pushing the reader in and out of experiences of gentleness, arousal, pain or numbness. Alongside an invitation to look at the images, Lindert provides the texts to further allow us entry through a process of affectively visualising what it might feel like 
to be "inside". 
Nodding to the use of poetry as an opening, the artist has produced a keyring with the printed short poem "My life needs a rhythm | and rhythm is a dancer". Hoping that it will be integrated into the recipients' personal belongings, Lindert metaphorically and literally inserts himself into our homes, asking us to partake in a reciprocal mode of exchange. In the process, the artist exposes the vulnerable desire of his message, implicating within it his –and perhaps our– need for the sharing of space with others. A similar impetus of transmission is carried forward in the use of a printed sticker for the distribution of another poem. Written on his phone and screenshotted coincidentally before the battery is about to run out, Lindert contains his anxiety of death within a still; immortalising a memory, a sign, a series of habits, and how it all adds up to an ability to see beauty amidst a moment of fear. 
With a similar tone and content, the artist concludes his package with a folded diary entry. Writing in the first person, addressing everyone and no one, Lindert unfolds here a stream of thought on living life at the edge of existence. The text, as throughout the commission, is reminiscent of Jack Halberstam's definition of queer subjects: "ravers, club kids, HIV-positive barebackers, rent boys, sex workers, homeless people, drug dealers, and the unemployed" […] people that "(deliberately, accidentally, or of necessity) live outside of reproductive and familial time as well as on the edges of logics of labour and production"; and by doing so "outside the logic of capital accumulation." In the making and sharing of queer subcultural life, Lindert partakes in Halberstam's crucial critique of the seemingly organic nature of "community", making visible "the forms of unbelonging and disconnection that are necessary to the creation of community."
Yours sincerely,
Eliel Jones
Associate Curator, Cell Project Space
Queer Correspondence
is a mail-art initiative at Cell Project Space running between June - December 2020. Consisting of monthly commissions, artists and writers have been invited to begin correspondences by mail that will establish connections between queer families: those who are already "in a queer time and place" (following the title of Jack Halberstam's seminal book). By exchanging with peers, friends, loved ones and close community members—as well as with themselves, nature and absent addressees—, through writing, poetry, photographs and other 2D forms, these responses will hope to invoke the intimate and invisible gaps of this moment.
David Lindert is a Czech born artist and writer currently living in Germany. He studied Philosophy and Portuguese Literature at Charles University in Prague. He hasn't formally studied at any academy of art; however, he participated in the Laurenz-Haus Stiftung Residency of Maja Oeri in Basel at the end of 2018/2019. He was also a resident of Tom of Finland Foundation between January – March 2020, where he presented his first poetry reading and an exhibition of photographs. His main interest lies in the production of books and magazines, such as photobooks and poetry collections. Between 2018-2020, Lindert participated in Artist's Self Publish Fair at the ICA, London and in 2019 he participated at The Berlin Art Book fair MISS READ. His magazine Loads Less Travelled was shown at the Royal College of Art in London on the occasion of the exhibition It's a lot like life in 2019. In 2020, Lindert has presented his photography work at O Town House, Los Angeles; Exile, Vienna; Cosmos, Lisbon; and Passos Manuel, Porto. 
Made possible with the generous support of an Emergency Grant from Arts Council England.