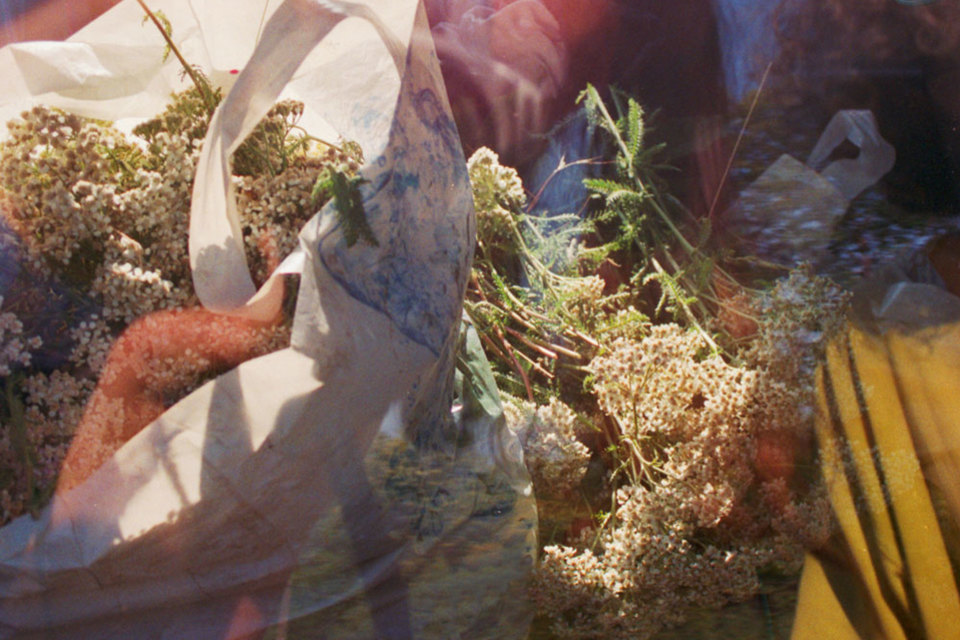 Private View 21st September 6-9pm
Open 12-6pm Thursday-Sunday
Cell Project Space presents the first UK solo exhibition by French artist Mimosa Echard.
Echard appropriates dead and living matter, playing on both an illusion of living and the skilful dosage of poisons and their antidotes. The exhibition comprises of film and sculpture drawn from the artist hoarding and foraging from both nature and industrialised debris to articulate Echard's desire to make sense of the world. Her underlying botanical knowledge drives the act of collecting and composing, not solely linked to an inquiry into material but also to a possibility of being infected by it.
Algae, lichen, mentha, kombucha, phallus indusiatus mushroom, 
yarrow, 
fern, ginseng, clitoria, verbena, hypericum, summer savoury, St John's wort, chamomile, passiflora, brambles, achillea, helichrysum, heather, t
ansy, 
egg shells, flies, chesnut flowers, sage, Diet Coke, marbles, wrapping, false nails, balm herb, car body debris, Leeloo Gé contraceptive pills, Echinacea pills, brewer's yeast, dietary supplements for skin, fertility, hair removal wax, lactation or tranquillity pills from Boots and Schaebens. Ingredients all selected for their paradoxical side effects, which are impossible to control, but simultaneously provoke ecstasy, anxiety, annoyance, feverishness, seduction, irritation, rejection, and desire. 
Central to the exhibition is Echard's recently produced film 'The People', with accompanying soundtrack by musician Raphaël Henard. The densely chromatic work is compiled from the artist's vast family archive of Mini DV footage. Travelling through a twilit forest wilderness in the Cévennes mountains, the film arrives at a small isolated clearing depicting an alternative communitarian way of life, cut off from society, constructed autonomously around nature rather than displacing it. 'The People' are a close network of friends and family members who have become polarized from contemporary life to create their own social reality and alternative living arrangement.
Autobiographical and a gesture of resistance by the artist, Echard poses an anxious counterpoint to an intermediary stage between her personal experience of the natural world and technology.
Curator Milika Muritu
Recent group exhibitions in 2017 include 'Le Reve des Formes', Palais de Tokyo, Paris; 'Pre- capital', curated by Nicholas Bourriaud, La Panacée, Montpellier; 'Independence Day 2', Sommer Gallery, Tel Aviv and 'The Plates of the Present, So Far', Gallerie Praz-Delavallade, Paris. In 2016 Echard exhibited in 'Faisons de l'inconnu un allié', Lafayette Anticipation, Paris, following her residency at Fondation d'Entreprise des Galeries Lafayette (2015) and 'Destroy the image and you will break the enemy', Project room, Galerie Chez Valentin, Paris, in 2014. Her most recent solo exhibition 'iDeath', was presented by Galerie Samy Abraham, Paris in 2016. Echard lives and works in Paris.
Generously supported by Fluxus Fund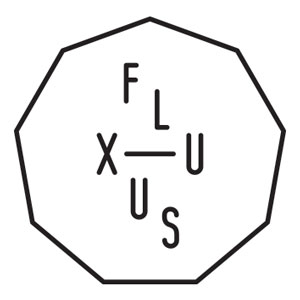 Related press