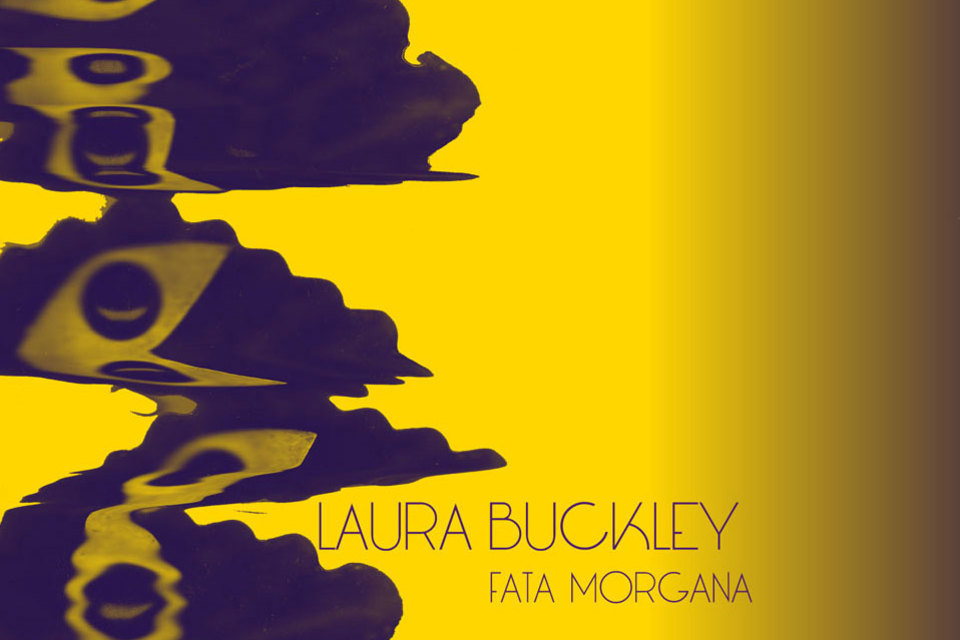 Accompanying gallery text by Elizabeth Neilson available in the gallery during the exhibition
Gallery Event, 'Bismuth Eyes', Laura Buckley & Andy Spence, Saturday 25th February, 7-9pm. MORE INFO
Cell Project Space is proud to present Fata Morgana a solo project by Irish born, London based artist Laura Buckley. For Fata Morgana, Buckley has initiated an ambitious single screen installation commissioned specifically for the CYcLORAMA series and produced with the assistance of  Cell, The Arts Council of England and The Irish Arts Council.
The title Fata Morgana refers to a highly complex superior mirage where inverted and erect images are stacked one on top of another causing an object on the horizon to be distorted beyond recognition. The name also refers to Morgan le Fay, mythical figure from the Arthurian legends at once a villain, seductress, witch, healer or goddess, her unquestionable power is dictated by her ability to shape-shift throughout the myths and legends in which she appears.
This personification of a natural phenomenon and anthropomorpic sensibility in humanity gently riffs through Buckley's work. For the past four years Buckley has been producing multifaceted installations incorporating components ranging from motorised plywood structures, Perspex sculptures, sound and projected moving image. Her idiosyncratic use of light both within her installations and films is exacerbated by the sleek surfaces she includes which reflect projections onto the viewer, or are the focus and subject matter of the films themselves.
Where previously mechanical movement of objects has made up an important part of her installations, in Fata Morgana both the film and the sculpture are static. This allows the fast paced edit of the film and surface of the sculpture to interact with the body and perception of the entering viewer, including and absorbing them into the kaleidoscopic installation.
Originally trained as a painter Buckley now builds upon her experimentation with image making via techniques of scanning. Her recent investigations into the abilities of a flatbed scanner to record objects in motion are entitled Moving Image Series and are included alongside the more overtly sculptural work. By moving readymade and assembled sculptures over the bed of the machine she allows the mobile lens of the scanner to capture their foreshortened surfaces and movement. For Fata Morgana, Buckley has used the most basic form of animation – filming a still image by scrolling it in-front of the cameras lens - in much the same way the objects themselves were moved before the lens of the scanner. Thereby transferring them between sculpture and moving image work to create a physical and visual presence from light rather than paint.
Often shooting her digital footage on a mobile phone or handheld camera Buckley's projected digital films conjure up memories of early modernist experiments in form and motion by László Moholy-Nagy or Marcel Duchamp's Rotoreliefs. Focusing on simple everyday encounters with the world, which when absorbed by the entire installation become elements of a larger composition or abstract narrative. By dissolving the resolution between artwork and the body's encounter with it Buckley allows the viewer to become entirely subsumed by the abstract image causing a hypnotic or trance-like experience.
'Fata Morgana' follows recent solo projects 'The Mean Reds', at Supplement Gallery, London July 2011 and 'Waterlillies' at Mothers Tankstation, Dublin, 2010. Buckley was shortlisted for the first 'Converse/Dazed Emerging Artist Prize' in 2010 and her work has been included in group exhibitions at Stephen Friedman Gallery London, 'Et De Lumiere' (with Jacob Mattner) at 401 Contemporary, Berlin 2010, 'Stage Fright' (with Haroon Mirza and Dave McLean) at Rokeby, London, 2009 and 'Material Presence' at the Zabludowicz Collection, London, 2008. Buckley graduated with an MA from Chelsea College of Art in 2007 and lives and works in East London.