landlords are not currently collecting rent in self-love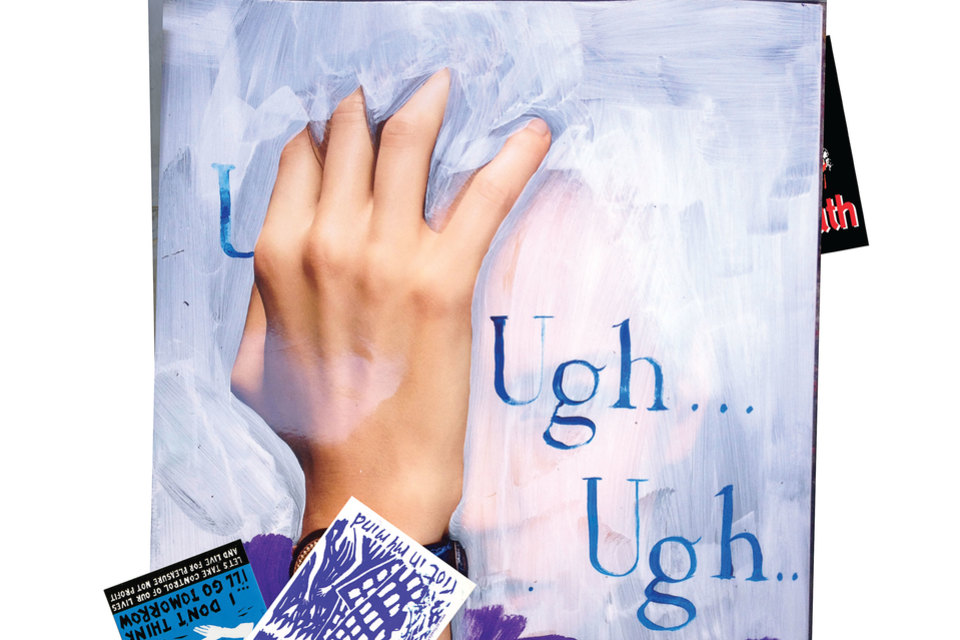 Curated by Francesca von Zedtwitz-Arnim
'landlords are currently not accepting rent in self love'  is a story about coping with the everyday, a tale of precariousness and self-preservation, a play about the loss of communication.
Based on the idea of uncertain co-existence, this exhibition brings together the work of two artists who may or may not share common ground. 
A material emphasis on the real and physical is contrasted by an aesthetic more akin to digital environments. A general sense of fluid inter-connectedness of public, domestic and digital environments stands in contrast to a feeling of muteness and uncertainty that underlies everything. We witness a process of dissociation that becomes a metaphor for the fully connected subject. 
Self-love,
Self-care.
British artist Kate Mackeson lives and works in London. She exhibited her solo exhibition 'Hygienic Sigh', at Mars!, Munich, in 2015 with group exhibitions 'Dirty Wellness', L'Atelier-KSR, Berlin and 'Sargassum',at  Nat's Gallery, London. Earlier group projects include 'Grünerløkka Kunstall & Podium', 2014, Oslo, The Libidinal Net, Heit, Berlin,and The End of The World, Now Now Projects, Glasgow, UK, in 2012.
English/ Swedish artist Henrik Potter lives and works in London. The artist exhibited in group shows 'Oh, of course, you were berry picking' DREI Gallery, Köln in 2015 and 'Down Where Changed', Cubitt London, in 2014. In 2014 he had a solo show at Palais de Tokyo whilst taking part in group presentations Étrange Été, at Galerie White Project, Paris and in Re-Run #2, and One Thoresby Street, Nottingham all in the same year.
Francesca von Zedtwitz-Arnim is co-founder and co-curator of the project space MARS! in Munich and a former founding member of Almanac Projects in London.