iota
Salvatore Arancio | Emily Candela | Naomi St. Clair-Clarke | Susanne Kohler | Lucy May | Simeon Nelson | Cathy Ward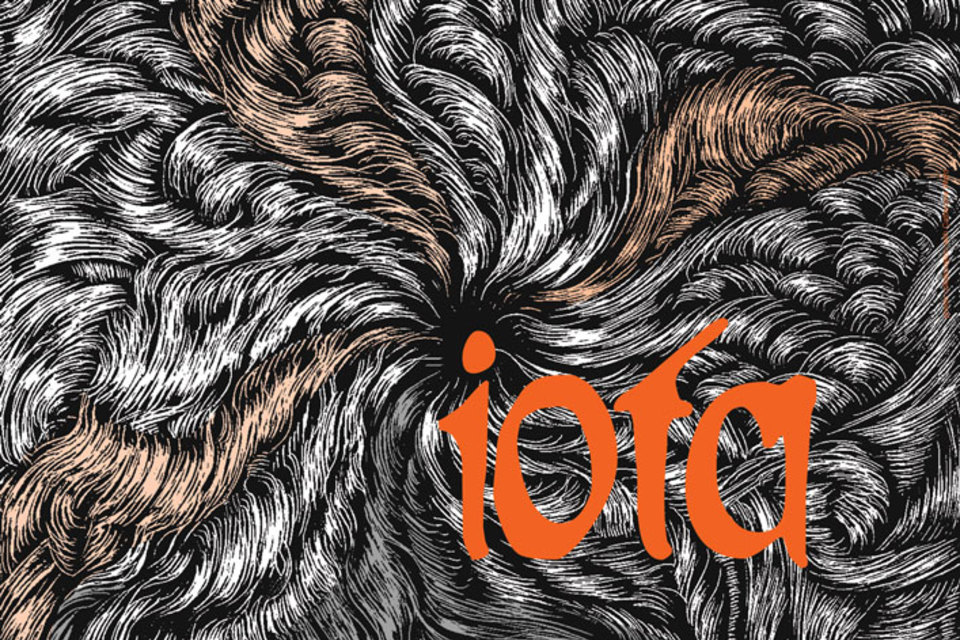 Curated by Richard Priestley
Romantic introspection is a stereotypical label attached to the artist, and iota seeks to underline this notion with a gothic flourish. Iota is an examination of the miniscule and intricate within sculpture, photography, printmaking and animation. Reminiscent of the fantastic and supernatural of Victoriana the works selected will insist on the viewer's introspection due to their many layers and detailing. Iota constructs microcosms where artists offer us a glimpse through their looking glasses. Behind an impulse to explore natural phenomena by recording them graphically lies the longing to understand something at its deepest level, a desire that might seem to belong to the realms of science, but can only be traced to Romanticism.
Mirrored in these artists' processes, is the overall condition of their approach to their subject. The studio becomes an inner sanctum of concentrated ideas; a cocoon in which the outside and the everyday are shut out, leaving room for the deep introspection often sought in order to nurture the concept at the core of the work.
The Sculptors in the show create elegant silhouettes, reflecting the refinement and decorative qualities of the nineteenth century picturesque. Iota demonstrates the intimate relationship that these artists have with the physicality of the objects they create. Composite microcosmic parts draw the viewer into the artists' world made from materials, which demand laborious application. Structures are executed with strange and fantastic processes. Iota has a melancholic ambiguity drawing us in with intense moments floating in a dark vampiric air.
Salvatore Arancio's work explores beauty and sublime in nature and their relation with science. Interested in botany and geology and fascinated by the merging of myth and science in 19th century illustration, Arancio associates these notions with ideas of displacement and ambiguity. Employing a number of different media, including photography, video, etchings and photomontage, his work explores the state of suspension between the real and the fictional through an emphasis on construction and staging. Fictional landscapes are a recurring theme within Emily Candela's film -making. Her 'Heath Robinson' -like model making techniques animate with what seem like pulleys and strings although behind this innocent construction lurks the hint of catastrophe.
Salvatore Arancio was selected for New Contemporaries 2007 and has been included in group shows 'No Room for the Groom ' curated by Gregorio Magnani , Herald St, 2007 and 'SVO6' Studio Voltaire in 2006. Emily Candela graduated from Central St Martins School of Art in 2006, she lives and works in Los Angeles, US. Since her graduation she has been short listed for this years New Contemporaries and has exhibited in Novas Contemporary and The Jerwood Space, London in 2007.
New works from Naomi St. Clair-Clarke and Catharyne Ward both demonstrate similar interests. They embrace a folk ethic as their works evoke a collective memory using overtly maudlin Victorian craft.
Catharyne Ward was born in the UK and graduated from Royal College of Art 1986-88. She has exhibited widely in the UK, Europe and in Central and Western USA. Recent projects include Romantic Detachment, PS1 New York, assisted by an Arts Council and Grizedale research grant and residency at the Center for Land Use Interpretation, Utah; culminating in Destiny Manifest - Eden's End, Cafe Gallery Projects, London. Naomi St. Clair-Clarke graduated from Camberwell School Of Art, London this year. Iota will be St. Clair-Clarke's debut exhibition after graduating.
Sculptors Simeon Nelson and Lucy May hover between the chaotic explosion of nature and the definition and order of ornamentation. Both practices seem overloaded with swirling pattern, exploding with bountiful replications of nature's generative processes. Whilst Nelson problematises the high-minded seriousness of Modernist formalism with a domestic ornamental aesthetic May stages what appears to be a conversation between subcultures, finding common ground with iconography of Victorian romanticism and the heavy excesses of decorative kitsch.
Lucy May graduated from The Ruskin Schools Oxford two years ago she lives and works in London Simeon Nelson was born London, lived most of his life in Australia and returned to London in 2001. He was short listed for the Jerwood Sculpture Prize 2003 and has exhibited internationally, including Museum of Modern Art, Melbourne and PS1, New York. Nelson's work is well known within the public realm. He recently completed a major permanent public sound work along William Barak Bridge for the City of Melbourne, Australia.
Susan Kohler returns to Cell Project Space to present her 'ad hoc' dark room experiments. She transforms mundane arrangements of household objects into dramatic tableaux, where she appears to be on a journey through fantastic landscapes. For this exhibition she goes one step further to expose image onto 16mm film by again powering a bicycle dynamo lamp and reflections from an ornate mirror. Kohler's evanescent self-portraits are evocative of half-submerged memories.
Between 2002-2004 after graduating from the Slade Susan Kohler curated 'Evidence', Essor Gallery and 'Gatsby' at The Hackney Working Men's Club and appeared in Elfriede Jelinek, (curated by Sophie Von Hellerman), Fortescue Gallery, London. and The Truth Society (curated by Mustafa Hulusi) Northern Gallery of Contemporary Art, Sunderland. Kohler now lives and works in Berlin.