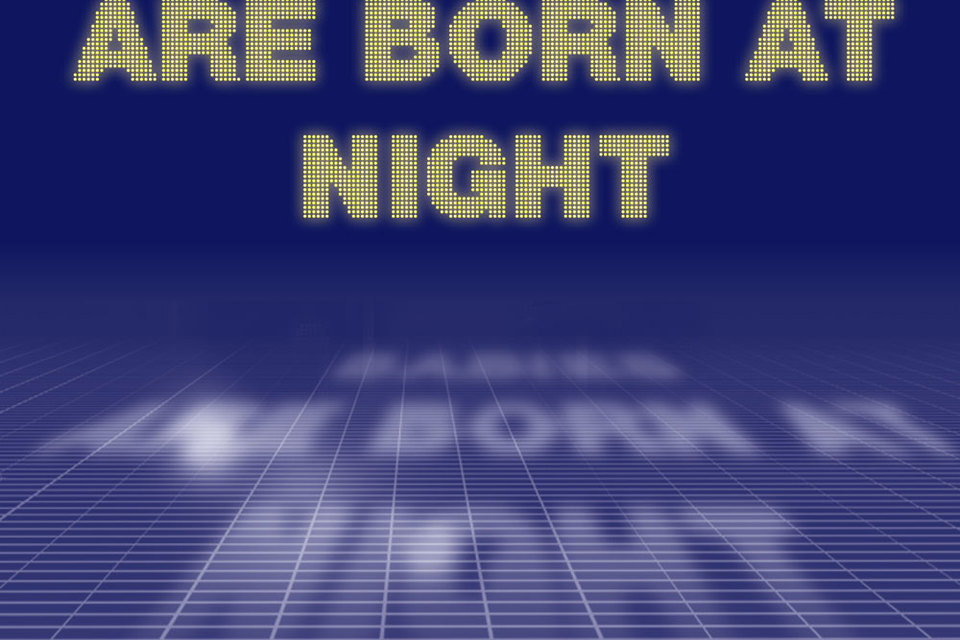 Commissioned as part of a new body of work for the gallery Florian Auer will present his first solo exhibition in the UK. Since graduating from Städelschule, Frankfurt last year the artist has been living and working in Berlin.
'BABIES ARE BORN AT NIGHT' continues Auer's fascination for post- industrial aesthetics, which stem from the late eighties and the changing environment of corporate culture. Using material and objects closely associated with consumer desire, aspiration and lifestyle Auer's practice oscillates between the computer screen, and the materiality of hand crafted matter to drive his methods. Choosing the paraphernalia of the trading floors and urban loft living, which have become iconized by the global markets, Auer reshapes a new scenario to present the 'bursting bubble' that continuously drives these forces.
The exhibition will coincide with a solo representation by Kraupa Tuskany-Zeidler at LISTE 18, Basel, later in June this year. Solo exhibitions include 'How to Spend It' at Kraupa-Tuskany Zeidler, Berlin (DE) 2012 with selected group exhibitions 'Zauderberg (Unprofessional Service), 'Absolventenausstellung', at Museum für Moderne Kunst – MMK, Frankfurt a.M. (DE), 'Matter of Choice', CCA, Andtrax,(ES) and 'Domino Effect', Catherine Bastide, Brussels (BE). He is presently exhibiting in '#### mit Kathi Hofer, Philipp Messner und Florian Auer' at Ein Kunstraum der Stadt, Munich(DE) throughout May 2013
In a text written by Maximilian Biswanger to accompany the exhibition the writer departs from a direct interpretation of the work to explore ideas which surround his continuing exploration of Auer's practice and his ongoing and close dialogue with the artist.
BABIES ARE BORN AT NIGHT - by Maximilian Biswanger 
In his new solo exhibition, Florian Auer pushes on with his empathetic encounter with the current tides of a high-frequency-embedded professionalism. Focusing on an increasingly predominant pattern of productivity-yielding vocations, the installations on display seek to offer an auratic midnight manual for the late hour alchemy inherent to contemporary working settings - in which the bright rather open than close the positions at dusk.
In this light, any important solution - whether derived from the ranks of financial institutions including their softly regulated, shadowed substitutions or from the dominant political bureaus - surprises increasingly palely when found at daytime. Consequently, present-day noir scenes are moving their stages from the sub-streets uptown.
This ostensibly romanticist and techno-culturally enhanced calling of days and nights outside any conventional or contractual timeframe has already resulted in the creation of new forms of divisions; between those who do and clinch - detached from the often postulated dichotomy of working and living - and the bureaucratic multitude of people still inclined to orthodox performance routines.
High street capitalism might yet follow at no safe distance - at least mass technology and smart communication providers bank on it -, buying into a spatial and temporal sphere which in the beginnings of modernity had been pushed back to and welcomingly claimed by the private, the creative or, most distinctively, the felonious. Within this voiding of formerly well-defined frontiers, night time bank robberies seem at risk of mimetic failure in case the financial front offices nowadays more vividly embrace the day-for-night technique.
Certain conventions and orders from the Street, however, still apply. Rare meats are yet seldom consumed at desks (nor traded as raw commodity) and remain to be dined in the steak houses coining the global financial restaurant scene. Nevertheless, the rehabilitation of Keynesian animal spirits, uncompromisingly favoring action over inaction and often being stipulated by laissez-faire ideologists for lifting post-industrialist countries out of economic lethargy, seems far advanced in environments in which a white-collar sweatshop mentality is voraciously (re-)invented and self-imposed.
The exhibition's contents hint at this transformed flare-up of a fast-forward and dark romanticism, not just constituting an artistic attitude or grey theory, but at work – and complimenting the at first glance prosaic procedures and business machinery in use. Selected fruits and devices, in this manner, are only growing at night (see blackberries, vines, black ashes et.al.). And, merely the outcomes are escorted in the mornings, to the well rested.