Flim Flam
Lolly Batty | Saron Hughes | Liliane Lijn | Sara MacKillop | Mick Peter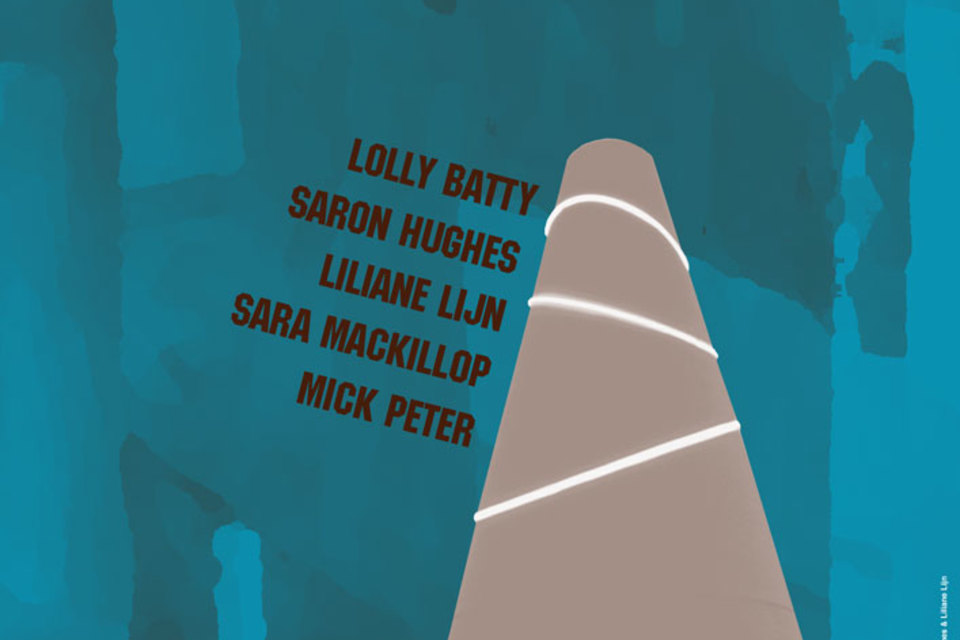 Curated by Milika Muritu
Flimflam features works by 5 British-based sculptors who work directly with a range of low-tech materials to produce a combination of rigorous method and fragility. Flimflam is a confidence trick where artists use the ephemeratic quality of material to declare far more ambitious ideas, often nodding to the more heavy weight formalist responses present within 20th century modernist or minimalist sculpture. The visual referencing that these artists make are remembered defined moments in art & design history, collapsed or revisited in some hybrid form.
Sara MacKillop and Mick Peter both consciously mute their materials by juxtaposing sculpture that may at first glance resemble the residue of absent-minded play with harder supportive elements. MacKillop presents her work with a subtle economy, elevating it to a kind of formal narrative by lifting it out of the environs of the car boot sale. She prefers to allude to the unsaid, the hesitant and the inconclusive, without shirking from the kind of resolutions that the relationships between the maker, the viewer and the art object demand. Mick Peter's recent works have taken the form of posters and sculptures such as a large-scale concrete piece that examines the building methods of faceless public artworks. Both artists declare aspirations for their practice, although rendering the works ambivalent toward their roles as art and as ephemera, eliciting and resisting anthropomorphic responses from the viewer.
Saron Hughes turns to painting as her subject for sculpture, transforming 2 dimensional reality into 3 dimensional unreality. The estrangement effect this produces is an odd one, since the switch from image to object actually produces a sense of flattening or leveling out. A representational illusion disappears to emerge into modernist composition. There is a careful and considered manipulation of the monstrousness of the sudden shift in scale and dimension.
The exhibition presents the film work by Liliane Lijn, who since the early 1960's has crossed boundaries between disciplines and embraced an eclectic range of media. Conical forms, inspired by traffic cones, have been part of Lijn's work. Much of her public sculpture revisits this symbolic shape as the basis for more metaphysical meaning being part of a parent generation of artists involved with the Surrealist and the Beat Generation movement. Her film work documents sculptural idea, compelling us with mesmeric stop frame trickery, economy of material and a manipulation of scale.
Lolly Batty's contact with material is highly insular. The profound and contemplative attention of the maker is reflected in each piece. Purity of shape and metaphysical presence connects Batty's work to Lijn, both demonstrating a quasi-devotional relationship between artist and object. Trickery plays with the viewer as material heaviness is in reality lightweight; the painstaking process of laying a fine skin of plaster over a polystyrene base elevates the work to only just existing.
Mick Peter is based in Glasgow and is scheduled to have a commissioned solo exhibition at Transmission Gallery in 2006. Lilianne Lijn has exhibited extensively in Britain and internationally including, Tate Britain and Centre Pompidou, Paris. In 2005 the Mead Gallery, University of Warwick held a major retrospective exhibition of her work (1959-1980).
Related press