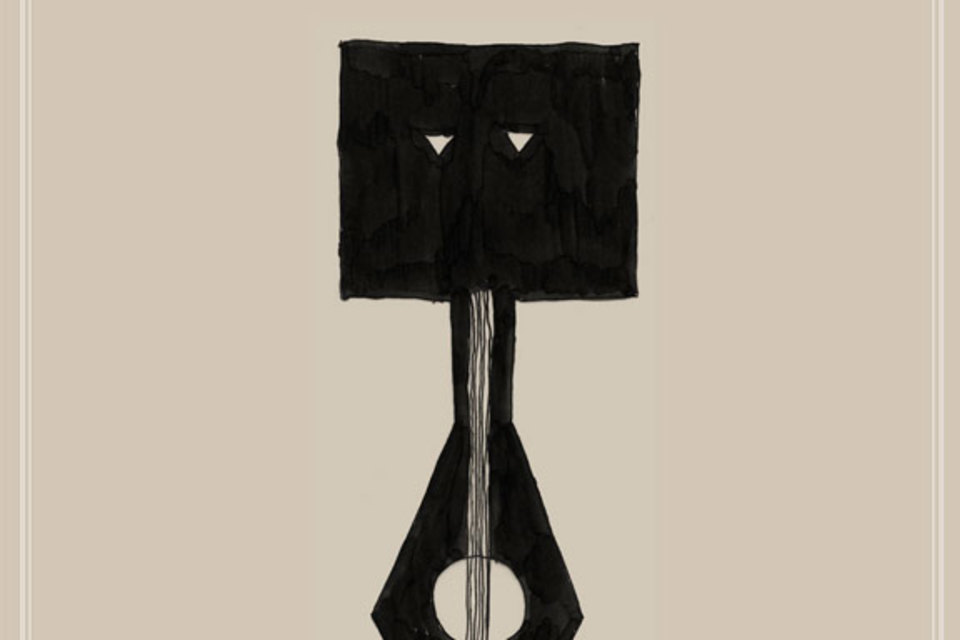 'Time beyond memory'; The words from a fictional encounter with Meret Oppenheim, Josephine Baker and Dora Maar in Ursula Mayer's film 'The Lunch in Fur/Le Déjeuner en Fourrure' 2008. These words in the film highlight in a flashback a moment of reflection in Surrealist and avant-garde history, where primitive art and modernism were fetishised within the register of colonial fantasy. The two artists in this exhibition, directly nostalgic, revisit the ethnological fascination of the era and intertwine layers of historical memory to offer alternative ways of reading history rather than idealising the past as a fixed narrative.
The films of Ursula Mayer are a continuous dialogue about the relationship of art and architecture and their social implications. She often dismantles the cinematic narrative, recreating the filmic space as a performative stage. Similar to the structure of a Surrealist montage her films challenge the temporal linearity of film as a medium by alternating the spoken word in the form of single statements, monologues and quotes utilising both past and present tense, alternating languages and colour to create a crosshatched layer of visual flashbacks. Mayer's new film refers to the name of Oppenheim's iconic fur-lined teacup object (1936), which was later given its erotically charged title 'Le Déjeuner en Fourrure' by Surrealist writer André Breton. Mayer places this object within its intended modernist setting together with objects such as Picasso's portrait of 'Maar', a chessboard of Surrealist forms, and a reel-to-reel tape and African artifacts in which the main iconic characters in the film becoming figures in an enigmatic play of the subject of memory.
Ursula Mayer, born in Austria currently lives and works in London. In 2008 she took part in the 'Nought to Sixty'programme at the ' Institute of Contemporary Art (ICA) in London and in 'Rooms Look Back' at the Kunsthalle in Basel. She has been selected for 'East International 2009' in Norwich, UK and will show a series of films at the inaugural reopening of the 'Whitechapel Art Gallery', London in April this year.
Dominating the tension between domestic and monumental space Caroline Achaintre makes sculpture, in which her processes utilise methods associated with the applied arts. Intentionally undermining her subject matter she infuses the soft luxurious pleasure of handmade rug making embroidery and print into the hard edge of the primitive and psychologically wild subject matter she deploys. Not unlike the early avant-garde abstractionists her image and form are directly sourced from ethnography and then are carefully reworked displaying her interest in extending a dialogue with the object. This is apparent in Achaintre's use of 3-dimensional flatness where masks grimace at the viewer through shaggy forms created by a sensory cross-hatch of colour. Her process gestural and painterly but never painted, alternating from woodcut to thread, black and white to colour.
Caroline Achaintre, born in France currently lives and works in London. She has had solo shows at 'Mirko Mayer' Galerie in Cologne, Germany 2008 , 'Blow de la Barra', London 2008 and 'The Showroom', London 2005. Achaintre has exhibited internationally in group shows in New York, London, Shanghai and Paris. In 2009 she will take part in 'Freundeskreis' in Am Koppenplatz, Berlin.
Related press