BAG LADY!
curated Richard Priestley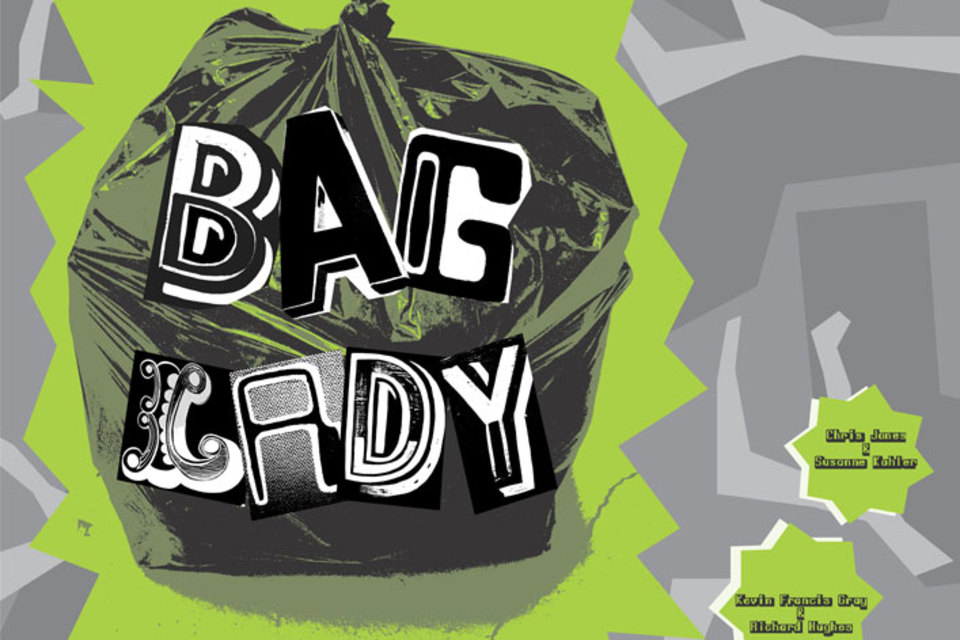 Sam Basu | Nigel Cooke | Sean Dawson | Luke Dowd | Simon Faithfull | Alison Gill | Kevin Francis Gray | Richard Hughes | Chris Jones | Susanne Kohler | Matt & Ross | Oliver Michaels | Ian Monroe | Milika Muritu | Norwegian Lady | Richard Priestley | Marcus Sendlinger | Edgar Schmitz | Bob & Roberta Smith Mark Titchner | Gavin Turk | Neil Zakiewicz
Norwegian Lady performance on the night Saturday 29th November 2003 7.00-10.00pm
To launch new Cell studios at this Bethnal Green site, Richard Priestley uses the factory as a location for a group exhibition inside this dilapidated warehouse, prior to commencing the building works. Following the organisation's ethic from their previous launch in Dalston 4 years ago the exhibition will present emerging alongside established artists, a generous cross-fertilisational dialogue which nurtures discussions between generations of artists.
If this dilapidated factory reminds us of a bag lady's  'bag', then the contents of the show would be it's precious, rare, revolting and wondrous contents.
Central to the title's meaning is the notion of the inevitability of transience, and many of the artists have been encouraged to present site-specific works which will be erased to be replaced by  new studios constructed after the exhibition. This approach reflects temporary treasure, which inevitably comments on the fragility of artists surviving in London today,
Enjoy this time for now! The  bag has split, and the weird and bizarre contents have splilt onto the oil stained floor. You are invited enjoy to this event with us, fleetingly,  before it is abandoned forever.