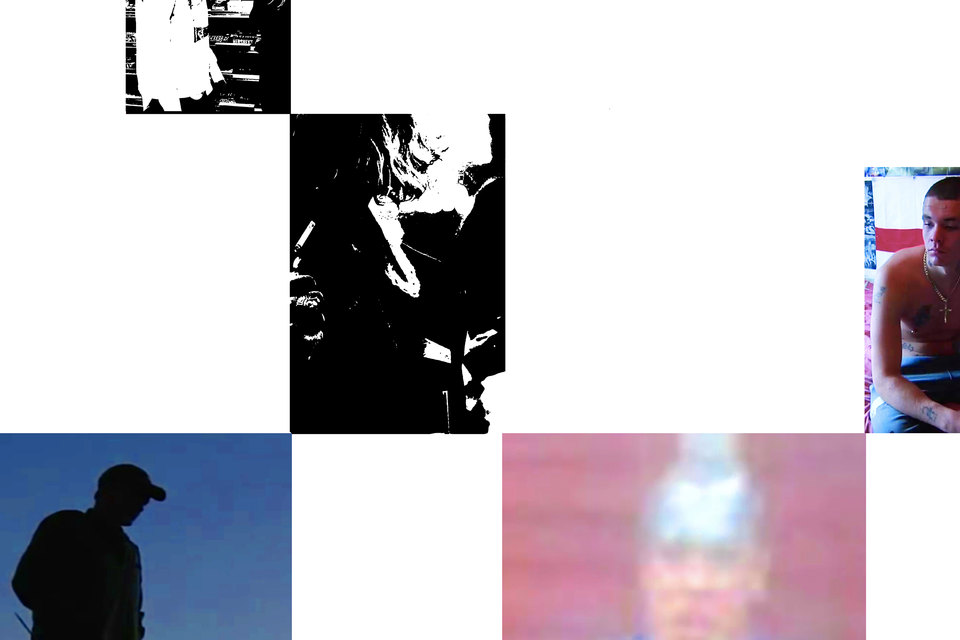 Open Thursday- Sunday 12-6pm
Astrology and the City is a solo exhibition by London-based artist Alan Michael. The exhibition presents a new series of paintings referencing street photography that look at displays of subjectivity, social value and processes of research.

The paintings are based on photographs of models hired from an agency who are documented wandering through central London, using clichéd formats of classical street-photography and fashion editorials as reference points. The arbitrary appearance of visual information within these genres functions like a psychoanalytic session of a city; disclosing its unconscious material without a filter. The process of research, display and exchange of source material is consciously represented back as an exercise through the series.

The situations appear plausible and imply a narrative thread but also pass as a generalised stand-in of a social scene, something akin to fashion editorials that utilise and document social environments as an established mode of image making. Servicing these generalised tropes for image production and through their rendering, the paintings prompt different ways to look at appropriation and image culture in contemporary consumer society.
Curator Tim Steer
Alan Michael (b. Glasgow) lives and works in London. Recent solo exhibitions include Jan Kaps, Cologne (2018); Tramway, Glasgow (2014); Vilma Gold, London (2014); HIGH ART, Paris (2013). Selected group exhibitions include Frans Hals Museum, Haarlem (upcoming); Rob Tufnell Gallery, Cologne (2017); CAC, Vilnius (2016); Galerie Micky Schubert, Berlin (2015); Nottingham Contemporary, Nottingham (2014); Cubitt, London (2013); Artist's Institute, New York City (2013); Tate Triennial, Tate Britain, London (2006).

Developed with the generous support of The Elephant Trust.
Related press