ARTSCHOOL/UK
Project initiated by John Reardon, Sabine Hagmann, Johannes Maier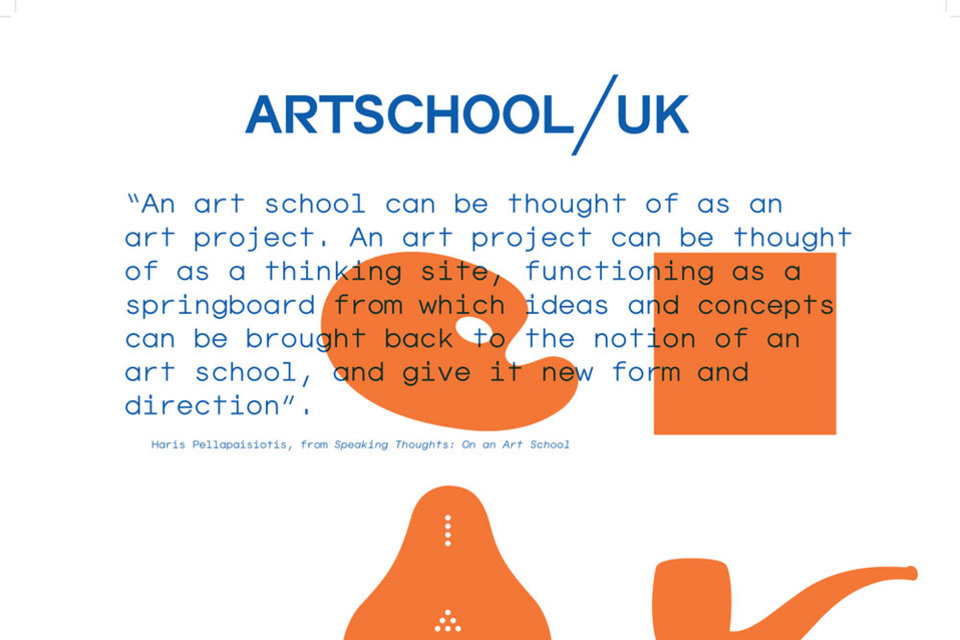 Public Event: Art & Labour Summit
Thursday April 22nd 2010, open 6pm-9pm
ARTSCHOOL/UK 's participants and contributors are now at work in Cell Project Space daily: 
Adam Knight, Alice Evans, Aliki Panagiotopoulau, Daniel Pasteiner, David Mollin, Elizabeth McAlpine, Habib Asal, Jedsada Tangtrakulwong, Kevin McPhee, Klára Orosz, Marijn van Kreij, Melanie Russell, Micha Patiniott, Michiel Ceulers, Min Joo. Rita Evans, Romeo Gongora, Ruth Höflich, Sibylle Feucht, Sissu Tarka, Vaishali Pathak, Alicia Paz, Andrew Hunt, Banu Cennetoğlu, Becky Beasley, Caroline Achaintre, Céline Condorelli, Christian Jankowski, Dan Perjovschi, Francis McKee, Gail Pickering, Hans Ulrich Obrist, Klega, Malin Stahl, Markus Vater, Matthew Poole, Michael Craig-Martin, Oliver Klimpel, Paul O'Neill, Pavel Büchler, Phyllida Barlow, Rainer Ganahl, Richard Wentworth, Rosalind Nashashibi, Ruti Sela / Maayan Amir, Sophie Hope.
Workshop images by Sabine Hagmann & Johannes Maier 
The becoming of ARTSCHOOL/UK is an ongoing and dynamic process. ARTSCHOOL/UK, founded in 2009 by John Reardon, in collaboration with Sabine Hagmann and Johannes Maier has developed a project, which begins from a place of not knowing what artists need to know to make what artists make as art. In this spirit of not knowing, we attempt to create an environment in which a range of interests and influences can be brought together.
This new project by John Reardon in collaboration with Johannes Maier and Sabine Hagmann begins with Phase I The Art School Phase at Cell Project Space London, from April 6th - 25th 2010, and continues during Phase II The Reflection and Publication Phase, with events scheduled in the Whitechapel Gallery and Tate Britain in October, 2010.
ARTSCHOOL/UK is supported by an extensive network of artists, curators, critics, galleries, architects and designers, who support or have agreed to participate directly to the project. Phase I is a three-week long event-based project, which offers participants the opportunity to explore their ideas and work through three weeks of critically engaged group and individual teaching, workshops, presentations and reading groups. A team of dedicated contributers will work with participants each day of the three weeks and while some parts of the project will include an invited public, the main focus of Phase I is on participants, their individual work and development. Phase II begins six months after Phase I and focuses on the publication and dissemination of the project with particular emphasis on work produced by participants during the intervening period or period of reflection between Phase I and II.
For more information visit the ARTSCHOOL/UK website
Contact 
Céline Condorelli has been invited by Cell Project Space and ARTSCHOOL/UK to design and build 'Revision Part II' which will create an architectural interface for the project. Revision Part II has been developed over a period of 3 months and is the culmination of a negotiated process with artschool uk's organisers and Cell Project Space. Housed inside the gallery at Cell Project Space it will play with collective and more individual forms of spectatorship, discussion and exchange, allowing a range of encounters to take place.
To read about this project and view the work visit :