The Twilight Of The Idols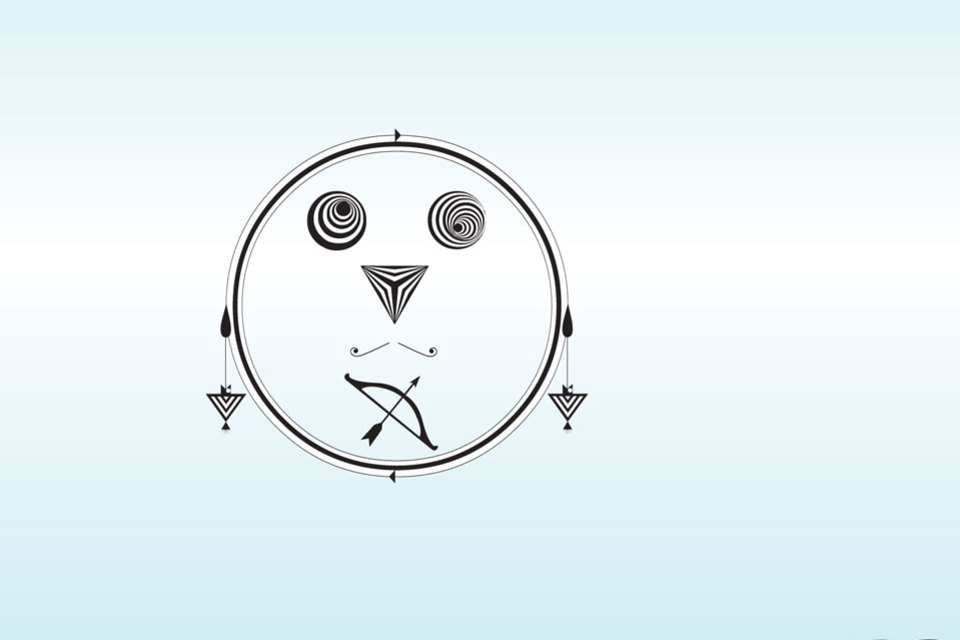 EVERY WEBSITE IS A MONUMENT
Cell Project Space presents a newly commissioned body of work by Angelo Plessas, in his first solo exhibition in the UK. The Twilight of the Idols is a presentation of the artists ongoing and adaptive project Every website is a Monument. The final episode of the CYcLORAMA programme, Plessas' work, although screen reliant, is a series of unique websites that present an interactive experience for the viewer with the moving image becoming a unique intimate artwork activated and played by the audience. Online works automatically have a greater and more immediate reach using the enormous speed of the Internet and creating a powerful social and what he describes as 'an open condition'. It's value never changes with scale – the same piece could be the size of a football pitch or fit onto the screen of a smart phone. Each work resists the concept of completion and its edges are ever elusive. His virtual world negates the pumped up hyperactivity of today's computer animated games technology to offer a more fragmented abstract experience. Utilising simple shape and subtle electronic sound to represent landscape and characters offers a more contemplative game play.
The Twilight of The Idols,'a title taken from a publication with the same name by philosopher Friedrich Nietzsche touches on the artist's working methods as much as the exhibition itself. Plessas finds inspiration from idleness and builds upon his experimentation with language and visual imagery from books to the vast landscape of online information. From his unconscious utopia to the everyday reality, reading, browsing, escaping, dreaming, and psychoanalysing he brings together philosophical and poetic themes, and combines them with an anthropomorphic fusion of computer animation and self-made percussive sound effects. The mathematical or physics based code which he either engineers or finds inside open-source websites is visualised with drawing techniques inspired by ancient, modern or post-modern iconography. A process of play by the audience is always needed to activate his works, however, for Plessas, audience participation touches on more urgent political themes of social engagement, which has the potential to subscribe into his own personalised brand of micro- utopianism.
Since the late 90's `he has extended his works beyond the boundaries of the computer screen and has, at times, presented them in physical forms becoming more interested in creating an inter-experiential process, a meta-perception of these works but retaining their origins from the internet. As a continuation of these methods Plessas is producing a series of new websites for London and Cell Project Space, continuing with his fascination with urban communication and its relationship to municipal visions of architecture Every Website is a Monument is part of an ongoing site-specific work, which attaches itself to cities across the globe. As with previous interventions the project starts with the artist encountering the city's urban sprawl via the Internet's Google Street View. Meandering aimlessly with his mouse Plessas explores a virtual landscape of streets, houses, buildings and monuments randomly selecting sites of interest for his website interventions. These are places that he often never visits in person, but each one is a very real physical space. On the Internet these spaces are already transformed by google maps into what Plessas describes as parallel cities that many more people can access due to the ease and casual nature of web browsing. Monopolising the enormous potential of the medium and its audience Plessas simultaneously focuses on the ambition and municipal fever generated by London for the Olympic Games. The exhibition will present site-specific works for selected locations across the city to be viewed via online links and Google Map. The websites will be projected in the gallery using elaborate 3 dimensional mouse mat consoles emulating the flat streamline virtual qualities of 'graphics remote software' with an aim to engage intimately with the public visitor in the gallery and globally to audiences outside into desk top and mobile devices. In some way this exhibition may reflect on the civil aspirations and large-scale folly, which is so evident in London's anticipation of The Games.
Angelo Plessas is an artist based in Athens, Greece In 2011 He exhibited 'Every Website is a Monument', solo exhibitions at Preteen Gallery, Mexico City and Gloria Maria Gallery, Milan. His work was shown at the National Museum of Contemporary Art, Athens, and the Triennial of Milan, Italy and in addition to this he participated in 3rd Thessaloniki Biennale and 3rd Athens Biennale.   Past exhibitions include, 'The Angelo Foundation Headquarters' (with Andreas Angelidakis), curated by Maria Ines Rodriguez, Jeu De Paume, Paris, April 2009 and 'All Day Doing Nothing', curated by Sylvia Kouvali, Yama project, Istanbul, Turkey. He will have a solo exhibition, The Temple Of Truth at Rebecca Camhi Gallery, Athens in May, 2012.

supported by The Arts Council Of England 
Related press