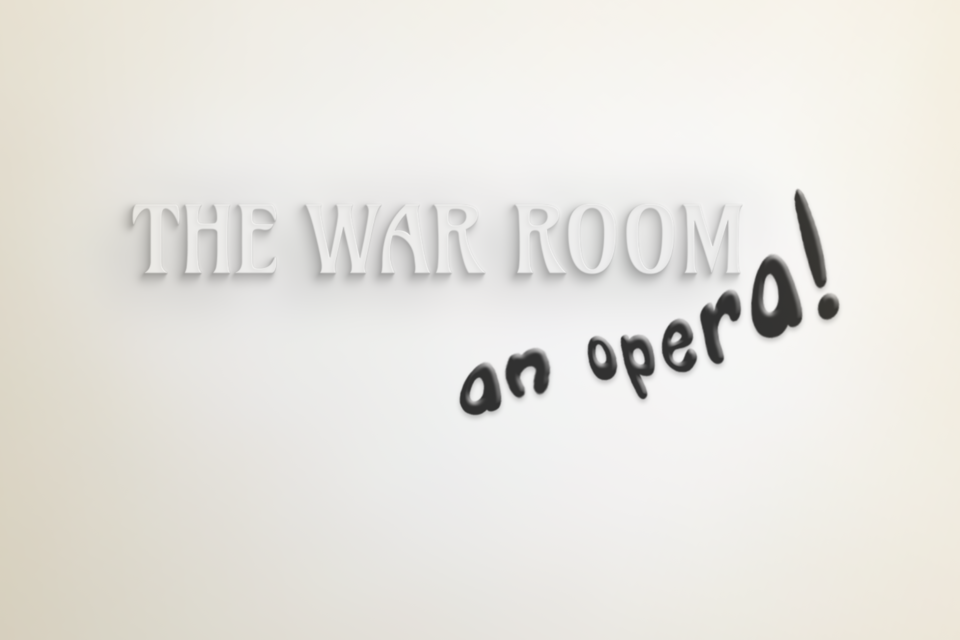 28th & 29th March, 7pm
To reserve your place please book 
HERE
In conjunction with the exhibition '
Hergest: Nant
' by Mathis Gasser and Angharad Williams, Cell Project Space invites Harriet Middleton-Baker to present 'The War Room, an Opera!,' a performance with dancers from Green Candle Senior Dance Company.
Working with performer/composer Helen Noir and duo dance company SISTA SISTA, 'The War Room, an Opera!' is the result of a long-term research project developed from Middleton-Baker's original, abstract opera, 'The Harlot's Progress: Proposal for a New Opera in the Sci-Fi Genre in Six Acts' shown at Guest Projects (2017).
Referencing blockchain technology and the possibility of a collective responsibility for power through hyper-visibility, 'The War Room, an Opera!' presents a challenge to the status quo: a dystopic utopian potential future for democracy, organisation and governance.
Harriet Middleton-Baker is an artist living and working in London. Recent projects include: 'Touch Sensitive' at Guest Projects, London (2017); 'Winter in America' at Mom's Favorite, Los Angeles (2017) and 'The Sit In' at The Depot, London (2016). Baker was artist-in-residence at The Koppel Project Hive in 2017. 
Helen Noir is a London-based singer, composer, DJ and producer. She writes and collates music for theatre and fashion shows and recently performed a live series of original full-length scores to films such as 'Salome' and 'Daughters of Darkness'. Noir is also a long-term member of the Theo Adams Company. 
Lydia Ella Buckler is an independent artist and choreographer. Recent projects include collaborations with Shelley Eva Haden (SEH Company) on the performance 'PINK'. She has also developed and performed a series of short dance films for Kein Magazine and The Roundhouse as well as collaborating with artists including Hannah Perry. Buckler is co-founder of the duo dance company SISTA SISTA with Madison Capel-Bird. The company has performed at: Birmingham Introducing, SASS Women's Event, Guest Projects and Stockholm Fringe Festival. 
Madison Capel-Bird is a London-based dance artist. Most recently she has worked with Joss Arnott Dance for his Autumn and Spring Tours. Other projects include working with Joseph Toonga on the anniversary of Benjamin Britten (2016) and  a project with music producer Makeness on his recent music video, which featured in FADER magazine. Capel-Bird is co-founder of the duo dance company SISTA SISTA with Lydia Buckler.
With thanks to dancers: Funmi Afuwape, Ludivia Garcia, Annie Garyga, Jean Muldoon and Val Nobbs from Green Candle Dance Company, London. 
Part of
Schema
, a series of commissions responding to the exhibitions programme. Generously supported by Arts Council England