Stories Under my Skin
Workshop with Ghost & John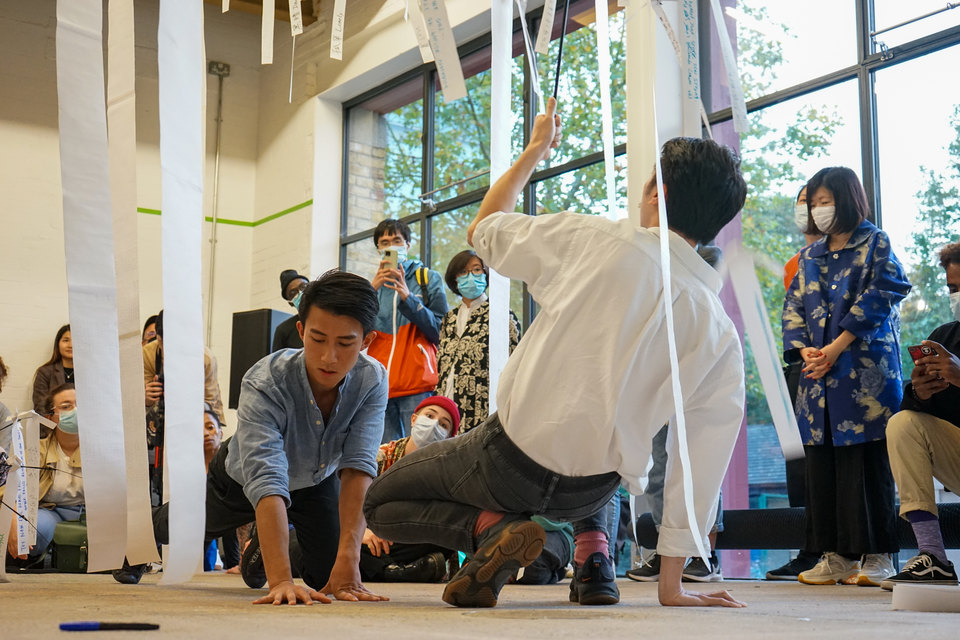 Sunday 12th June, 4:00 - 5.30pm
In response to Peng Zuqiang's solo exhibition at Cell Project Space, artist duo Ghost and John will present their new workshop Stories Under My Skin. In the exhibition space, Ghost and John will lead an intimate group in an exploration of personal histories and physical memories. Considering the somatic resonance between bodies and spaces, they will use drawing and movement to reflect on the scores our bodies keep as we navigate the (post)-pandemic cityscape. The gallery will be closed during the event. 
Please wear comfortable clothing and be ready to participate in movement exercises and activities involving physical touch between participants. To keep everyone safe, if you think you have COVID-19 symptoms or have tested positive, please stay at home and do not attend the workshop. 
For full details about access follow the link
here
. If you have any additional access needs or questions about the workshop please contact Jessie Krish:
jessie@cellprojects.org
.
Ghost and John are a Hong Kong multidisciplinary art duo best known for their innovative integration of performance and contemporary technologies; and collaborative approach to making socio-politically pertinent artworks. Drawing from their experiences of working in biology and computer science, they have developed a dynamic artistic practice that examines the intricacies of the body and nature, technological advances and folklore that accompany history. Their works have been presented internationally at Bloomsbury Festival and CCA Goldsmiths in London, ImPulsTanz in Vienna and Tai Kwun and Goethe-Institut in Hong Kong.  Ghost and John are co-founders of Hidden Keileon CIC - A multidisciplinary artist-led non-profit enterprise aiming at building inter-racial solidarity, creating the yet-to-exist and hard-to-imagine.
Made possible with generous support from Arts Council England