Matilda Tjäder
The Tamer, The Charmer, The Terraformer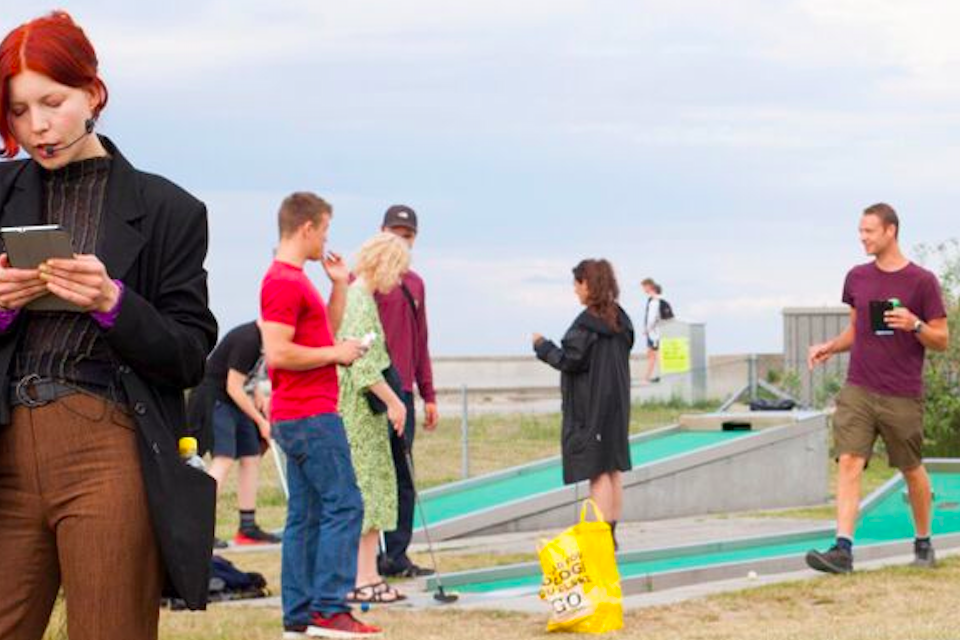 Performance inside the exhibition YGRG14X: reading with the single hand V, Weds. 4th July, 7pm promptly
The Tamer, The Charmer, The Terraformer is the second performance in the wishing for more cycle, first performed in the group exhibition Low Motion at Amager Strandminigolf, Copenhagen (May, 2018). 
Matilda Tjäder  works with text as material that is directed, performed, sounded and sculpted into varying forms of media. Observing the interval between the fictional and the real as source material, Tjäder often works in collaborative and conversational bodies as co-editor of the game-book project, The Key Cutters Series and co-founder of the artistic project Human Interference Task Force (HITF). Tjäder is currently based in London and was the curator of Minibar, Stockholm from 2014-2017.  
Recent and upcoming projects include LACA, Los Angeles (2019), Clearview ltd, London (2018), LUX, London (2018), Fotograf Festival, Prague (2017), 'Caderno Sesc_Videobrasil magazine',  São Paulo, Brasil (2017),  Jupiter Woods, London (2016), Index 19, Stockholm (2015), and HIAP, Helsinki (2015). Their debut novel 'Reprogramming Medusa' (working title) will be published in 2019.
Invited by Dorota Gawęda & Eglė Kulbokaitė, Matilda Tjäder will perform inside the current exhibition
YGRG14X: reading with the single hand V.
Extending across the seven-weeks of the exhibition the artists return to their previous ongoing collective activities that shape the Young Girl Reading Group's manifesto by hosting a programme of selected readings, contributed texts, workshops and performances 
Developed with the generous support of the Swiss Arts Council Pro Helvetia