Martina's Birthday
Performance by Christer Lundahl & Martina Seitl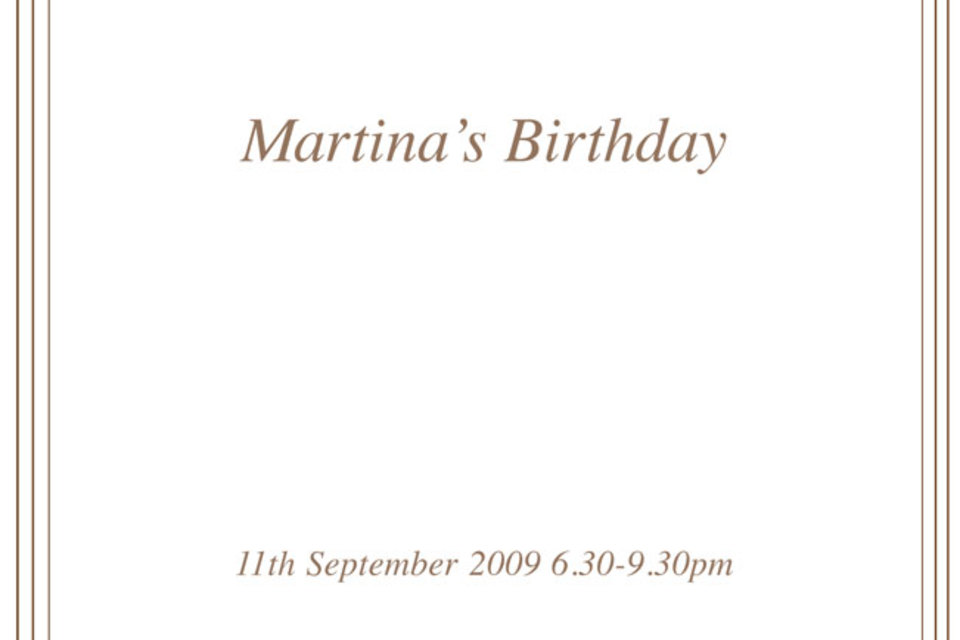 Strongly rooted in research and choreography, London based artists Lundahl & Seitl's work is a unique type of participatory performance often conceived in collaborations with other disciplines including: architects, cognitive neurologists, designers and musicians. This practice invites the visitors to physically and mentally immerse within the work, offering the possibility for the visitor to become experimenter and participator in stark contrast to the conventional and passive role of 'audience as voyeur'.
'Martina's Birthday' is a departure from the intimate and tactile performances for which Lundahl & Seitl are now recognised ie; 'My Voice Shall Now Come From The Other Side of The Room', A Foundation, London 2009. For this event at Cell Project Space, the artists invite visitors to freely navigate their way through an everyday social gathering; a birthday party, where drinks and food will be served as part of the usual conventions of the event. Within a constructed space various technological and physical elements will be inputted to lead up to a series of extraordinary encounters between the artists' work and the visitors. By incorporating feedback video and live enactment Lundahl & Seitl will create traversed virtual layers of the 'birthday' inviting its visitors to operate and command live avatars within the social schema of the space. Throughout the course of the evening the event will be broadcast live on pirate radio.
Originally from Sweden Lundahl & Seitl's most recent work has been shown at the 'A Foundation', in August this year, where the artists presented a unique one to one performance with the audience on the rooftop of 'The Rochelle School'. Past live projects have included Battersea Arts Centre, Whitechapel Gallery and Tate Britain, London. In autumn this year they will present their third work in a series of solo commissions by WELD, sited and co-produced by The National Museum, Stockholm.
Radio  broadcasting by Gerr Radio, Camera Couture by Jula Reindell