CEED Feminisms 2: Transnational Feminist Solidarity in War
Irina Zherebkina, Sergey Zherebkin, Victoria Larchenko & Feminist Duration Reading Group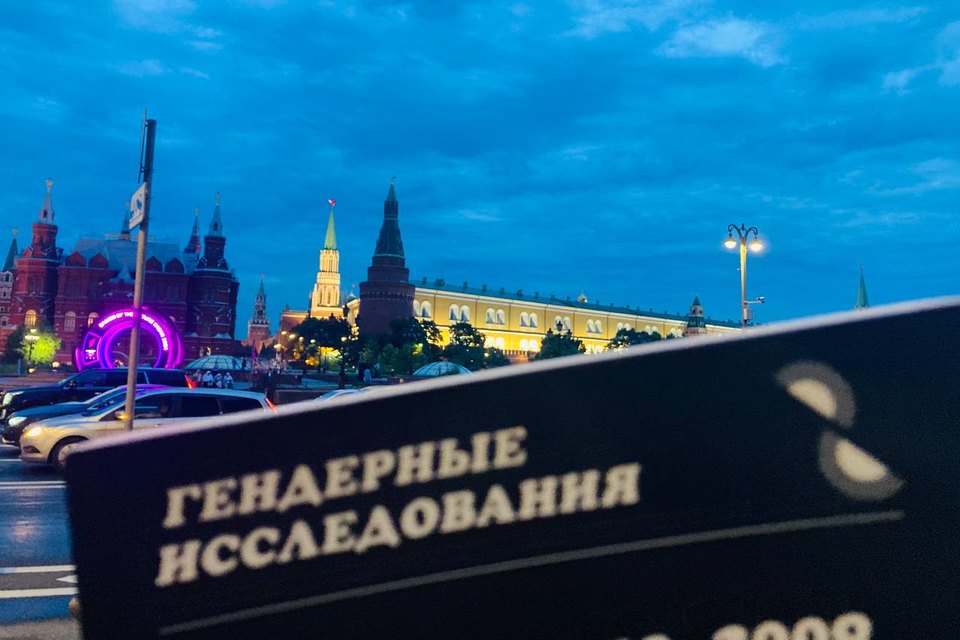 Wednesday 4th October, 6–8pm
Online
RSVP here for Zoom link
Please join us online along with Ukrainian scholars and activists Irina Zherebkina, Sergey Zherebkin and Victoria Larchenko, members of the editorial team of Gender Studies No. 26, on Wednesday 4th October, for the second reading group in the CEED Feminisms series exploring the dynamics and possibilities of transnational feminist solidarity in the face of Russia's war in Ukraine. 
Bringing together contributions from feminists based internationally, the journal Gender Studies No. 26 was published in dialogue with the conference Transnational Feminist Solidarity with Ukrainian Feminists, co-organised on 9 May 2022 by Irina Zherebkina with American philosopher and gender studies writer Judith Butler and German feminist and sociologist Sabine Hark, which called for 'transnational feminist analysis of unequal and unjust power relations, neocolonial and neoliberal extraction, militarization, senseless destruction, and displacement.'
Including introductions to texts by Victoria Larchenko and Sergey Zherebkin, the first half of the reading group session will focus three short texts from Gender Studies No. 26, including Agnieszka Graff's account of fleeting solidarity between Polish and Ukrainian mothers in the first weeks of the war, and Anna Hájková's short essay on new engagement from Western feminists with CEE feminist perspectives with the outbreak of war, which, as the author writes, caused CEE Feminists to start 'trending'. In the second half of the session we will turn to Zherebkina's recent e-flux Notes article 'Can the Oppressors Speak?', considering Zherebkina's nuanced perspective on the potential of feminist speech acts – writing, publishing or reading – made in solidarity, during war.
Together we will read:
- Irina Zherebkina, 'Editorial: Feminism, War, Solidarity',
Gender Studies No. 26
, pp. 1-3
- Agnieszka Graff, 'Solidarity with Ukraine, or: why East-West still Matters to Feminism', Gender Studies No. 26, pp.1-5
- Anna Hájková, 'The Crumbs from your table', Gender Studies No. 26, pp. 1-3
- Irina Zherebkina, 'Can the Oppressors Speak?', e-flux notes, 26 May 2023
There is no expectation to read the texts in advance, we will read out loud, one person and one paragraph at a time, together. Access to digital copies of texts will be granted upon RSVP. The session Zoom link will be sent 24 hours in advance of the reading group meeting. Please contact Jessie Krish for any access needs: jessie [at] cellprojects [dot] org.
Irina Zherebkina is Professor of the Philosophy Centre of Humanitarian Education, Branch in Kharkiv, National Academy of Sciences of Ukraine (Ukraine) and Director of the Kharkiv Centre for Gender Studies (since 1994); Editor-in-Chief of the Gender Studies Journal (since 1998), and, a Visiting Senior Fellow at the Department of Gender Studies, London School of Economics. Zherebkina's many books include Passion. Women's Sexuality in Russia in the Era of Modernism (St. Petersburg: Alethea, 2001, 2018);  Judith Butler's War and Peace (with Sergei Zherebkin) (St. Petersburg: Alethea, 2019), and Stalinist Antigone and Feminist Intervention in Stalinism (St. Petersburg: Alethea, 2019). Since the beginning of Russian aggression in Ukraine, Zherebkina has positioned herself as a strong critic of Putin's militaristic politics in her numerous journalist publications and interviews including: 'Can the Oppressors Speak?,' e-flux Notes, 2023; 'A Ukrainian Philosopher's Reluctant Departure from Kharkiv by Masha Gessen,' The New Yorker (2023), and 'Dispatch from Kharkiv National University,' Boston Review, 2022. Together with Judith Butler and Sabine Hark she was the organiser of the international conference 'Transnational Feminist Solidarity with Ukrainian Feminists,' on 9th May 2022. 
Sergey Zherebkin is Professor of Philosophy at the Center for Humanities Education, Kharkiv Branch, National Academy of Sciences of Ukraine. His books include Unstable Ontologies in Contemporary Philosophy (St. Petersburg: Aletheia, 2014); World and Peace by Judith Butler (with Irina Zherebkina) (St. Petersburg: Aletheia, 2018); Cyborg-Nationalism, or Ukrainian Nationalism in the Era of Post-Nationalism (with Irina Zherebkina) (St. Petersburg: Aletheia, 2019); Contemporary Western Philosophy Introduction (with Irina Zherebkina) (St.Petersburg: Aletheia, 2022). Zherebkin is currently affiliated at the London School of Economics and Political Science as a Visiting Senior Fellow in the Department of Sociology. 

Victoria Larchenko is Associate Professor, Cross-Cultural Communication and Foreign Languages Department at the National Technical University, Kharkiv, Ukraine. Her research interests include Gender studies, New Technologies, Pop Culture, Advertising, Media Communications, PR and Branding, English and Japanese. Larchenko is a member of the editorial team for Gender Studies 26, and has worked for the journal as a secretary for more than 10 years.
Feminist Duration Reading Group (FDRG) established in 2015, is a gathering focused on feminisms outside the dominant Anglo-American canon. It juxtaposes earlier moments of radical feminist thought, art, and collective practice with current urgencies. The group has developed a practice of reading out loud, together, one paragraph at a time, with the aim of creating a sense of connection and intimacy during meetings.
CEED (Central Eastern European and Diaspora) Feminisms, in collaboration with Feminist Duration Reading Group, was founded in May 2023, through an Open Call, have been engaging a network of practitioners based in the UK, Central Eastern Europe and beyond through a gathering of five reading groups from September 2023 – February 2024 to explore the role of current and historical feminist thinking in constructing cultural narratives about Central Eastern Europe and British Central Eastern European diaspora. The first three reading groups address decolonial Central 'Eastern' European feminisms; transnational feminist solidarity in war, and labour and 'East' to 'West' migration, as focus areas selected by an initial group of respondents to our Info Meeting in Spring 2023.
CEED Feminisms is facilitated by curators Jessie Krish and Adomas Narkevičius. 
CEED Feminisms is a Research Group of the British Art Network (BAN). BAN is a Subject Specialist Network supported by Tate and the Paul Mellon Centre for Studies in British Art, with additional public funding provided by the National Lottery through Arts Council England and additionally supported by Cockayne Foundation.