Info Meeting: CEED Feminisms
Feminist Duration Reading Group x Cell Project Space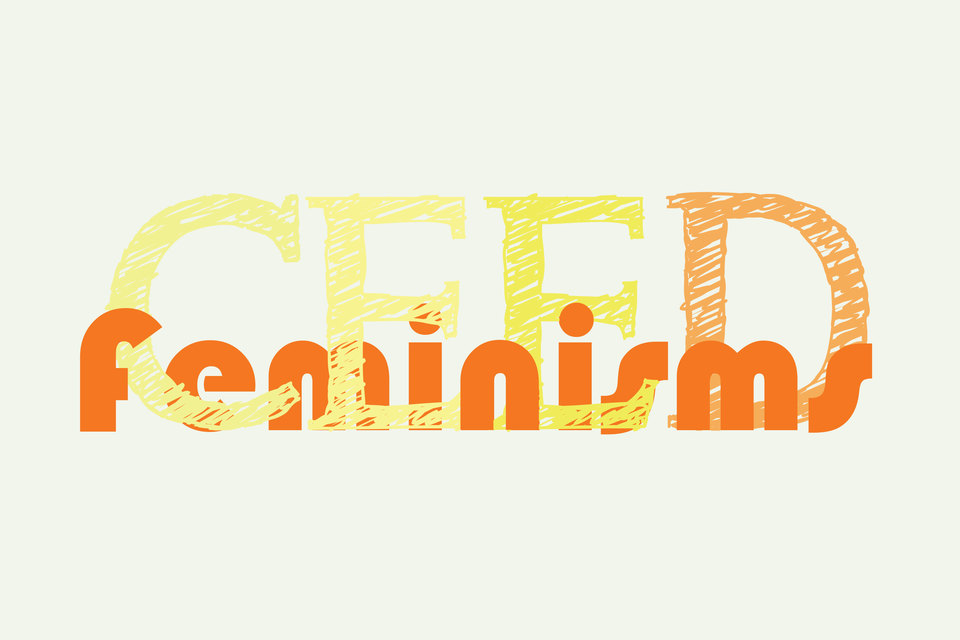 Call Out and Info Meeting:
Central Eastern European and Diasporic (CEED) Feminisms
Thursday 4th May, 6.30–8pm
Cell Project Space and Feminist Duration Reading Group are leading a
British Art Network research group
exploring the role of feminist thinking in constructing cultural narratives about Central Eastern Europe and British Central Eastern European diaspora. A programme of reading groups in Autumn 2023 will bring together a network of practitioners based in and beyond the UK and Central Eastern Europe.
Anyone interested in learning about the group, and collectively developing a series of reading groups and bibliography exploring intersectional feminisms past and present from the region, is invited to attend an information meeting at Cell Project Space, 6.30-8pm on Thursday 4th May. Please
RSVP via eventbrite
.
If you are interested in contributing to CEED Feminisms but are not able to attend (e.g. not currently based in the UK), or have any access needs, please reach out to Jessie Krish: jessie [at] cellprojects [dot] org
Creating spaces of mutual support, curiosity and learning that oppose the UK's hostile environment, the research group responds to cultural blind spots around prejudice and xenophobia in the UK towards the 'Eastern European' immigrant, sharpened by Russia's war in Ukraine, and by Brexit. 
The research group expands on practices and concerns platformed across Cell Project Space's 2022/3 programme. This includes Lithuanian artists Agnė Jokšė and Anastasia Sosunova's exhibition
Dance As You Wrestle
; live performances 
celebrating queer, 'Eastern' European solidarity
featuring Lithuanian bedroom pop collective Liudmila, alongside Polish artist spalarnia, and a major new solo exhibition by Ukrainian artist Ksenia Pedan.
Building on Feminist Duration Reading Group's tried and tested methodology of reading under-known and under-appreciated feminist texts from outside the Anglo-American canon out-loud, together, activities will be developed collaboratively, departing from the following questions: 
How can contemporary and historical Central Eastern European feminisms reorient contemporary British cultural discourses about CEE, including the figure of the CEE 'migrant' in Britain? 
What is the role of English language translation as a tool for the dissemination of contemporary and historical feminist thought between Central Eastern Europe and Britain, and feminist solidarity? How does this reproduce problematic power dynamics between 'East' and 'West'? 
How are artists changing narratives about the Central Eastern European diaspora in Britain and embracing intersectional CEE identities?  
The Art Practices and British Central Eastern European Diaspora Research Group is facilitated by Jessie Krish and Adomas Narkevičius (Cell Project Space), and Lina Dz̆uverović, Sabrina Fuller and Helena Reckitt (Feminist Duration Reading Group). All are welcome to contribute and participate.
The Art Practices and British Central Eastern European Diaspora Research Group is a Research Group of the British Art Network (BAN). BAN is a Subject Specialist Network supported by Tate and the Paul Mellon Centre for Studies in British Art, with additional public funding provided by the National Lottery through Arts Council England. The Network promotes curatorial research, practice and theory in the field of British Art. Its members include curators, academics, artist-researchers, conservators, producers and programmers at all stages of their professional lives.
Supported by Cockayne and the London Community Foundation