Artist Edition
In the city too, 2023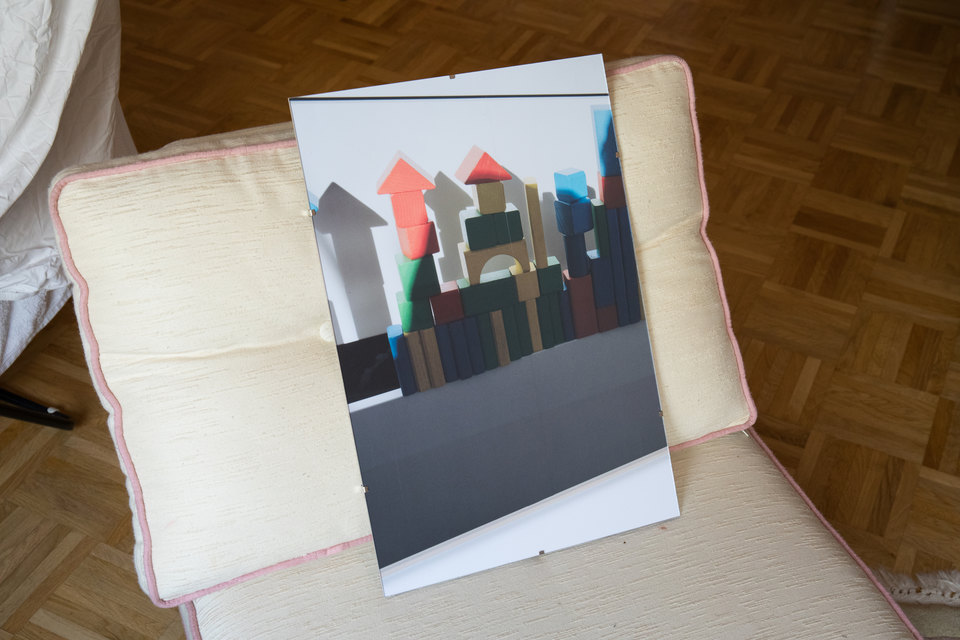 In the city too, 2023
Photographic print, custom-built clip frame
30 x 45 cm x 0.8 cm (variable)
Edition of 30
£350 float glass (excl. shipping fees)
£400 museum glass (excl. shipping fees)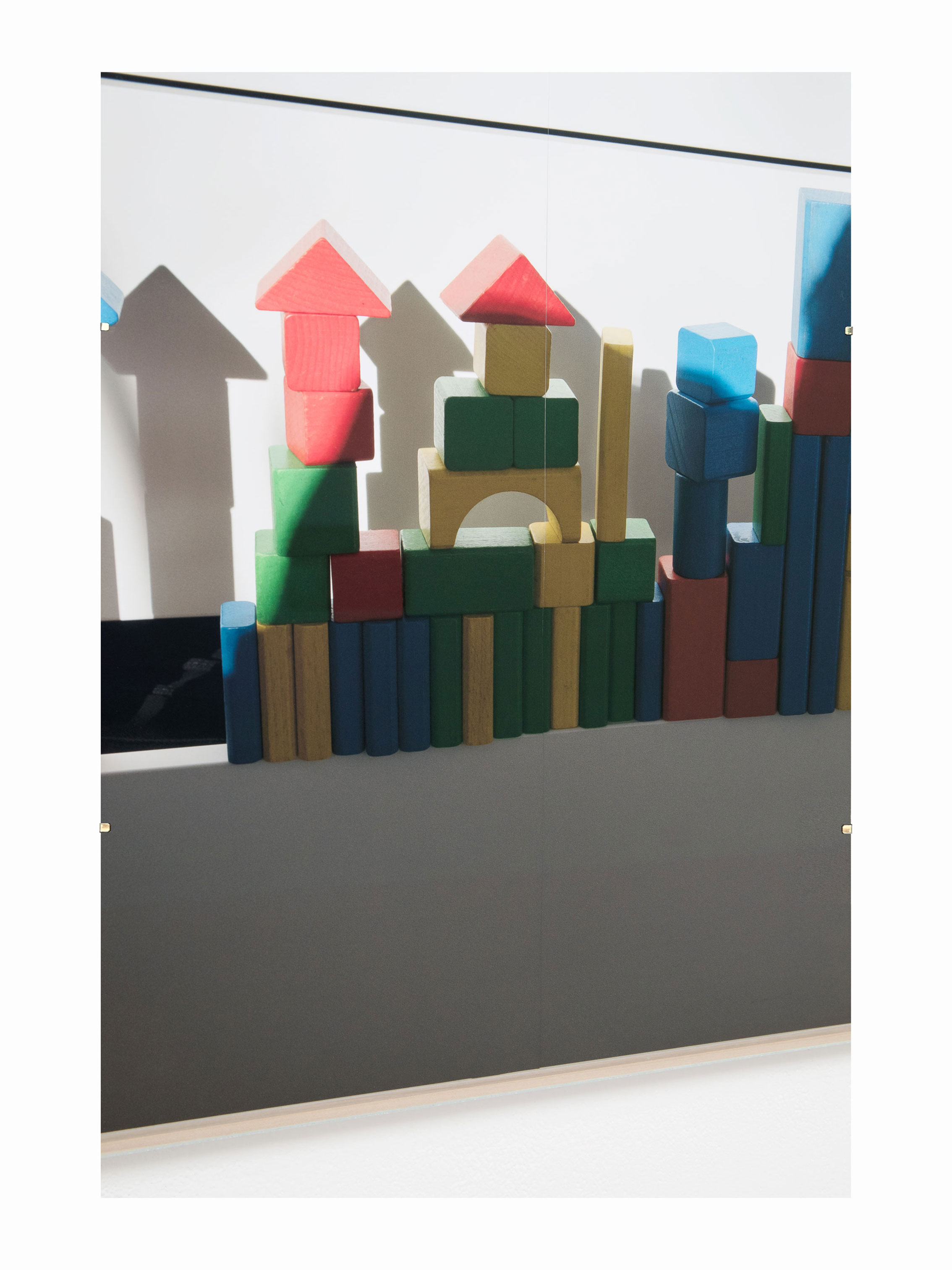 Cell Project Space is pleased to announce a new work by artist Niklas Taleb, In the city too, an exclusive limited edition of 30, as an extension to Solo Yolo, the artist's first solo exhibition in the United Kingdom. Niklas Taleb's artist edition is part of Cell's long-standing commitment to highlighting the work beyond the exhibition format by some of the most forward-thinking artists working today. It follows artist debut publications such as Hindsights by Peng Zuqiang; Partners by Ghislaine Leung, and an edition of temporary tattoos by Anastasia Sosunova. Artist edition proceeds directly contribute to supporting Cell's uncompromising exhibition & public programmes.
Based on In the city, an original work newly-commissioned for the exhibition, In the city too draws upon the various incidental formations, in this case – of wooden building blocks – which frequent a child-rearing home. Balanced precariously on the edge of a drawer, the grid-like city's shadows cast themselves as if graphs of stocks, pointing up forever. Standardised and modular, wooden toy building blocks first appeared in Fröbel's gift #3 in the 1850s, marking a shift towards a child-centric education model in 'the West'. Le Corbusier adored Fröbel's gifts, made to nurture the child's sense of form, structure, and proportion through imaginative play. And thus, he came up with 'Unité d'Habitation', standardised homes he coined 'the machines for living in'. 
In the city too, a new composition stemming from the In the city rephotographed whilst exhibited at Cell Project Space, nudges the defamiliarising effect further. The 'original' image is now vertically caught between what appears as if the whiteboard's edge at the top, and the wooden frame against the wall at a featureless white cube space, showcasing the artist's signature reality-framing compositional sense.
Niklas Taleb's photography extends from the inside out. The exact site of this interior is rigorously non-specific, an opening that encloses, conceals. Picking up spots and smudges of everyday life, the camera works from within it; from within the quite literal messiness of home, the almost inevitable circumstance of early parenthood, and from the messy, prescriptive nature of middle-class relations – familial, convivial, professional and incidental. 
Niklas Taleb (b. 1986, Munich) studied at the Folkwang University of the Arts in Essen, where he lives and works. He was founder and co-curator of the exhibition space Belle Air in Essen (2014–17) and is cofounder of the artist group New Bretagne. Taleb was awarded the Peter Mertes Scholarship of the Bonner Kunstverein in 2020. His first solo exhibition, 'Dream again of better Generationenvertrag', was held at Lucas Hirsch, Düsseldorf, in 2020. His recent solo and duo exhibitions include CAPC Musée d'Art Contemporain de Bordeaux (with Phung-Tien Phan) (2022); Edouard Montassut, Paris (2022); and 15 Orient, New York (2022). His work was further shown at Bonner Kunstverein (2021); Peach, Rotterdam (2021); Haus der Wig, Berlin (2021); Kunstverein Hamburger Bahnhof, Hamburg (2020); Neuer Essener Kunstverein (2020); Kunsthalle Düsseldorf (2020); and Vleeshal Center for Contemporary Art, Middelburg (2019).
For all queries regarding the artist edition, international shipping or local pick-up, please contact Jessie Krish; jessie [at] cellprojects.org
With thanks to Lucas Hirsch, Édouard Montassut and Niklas Taleb.