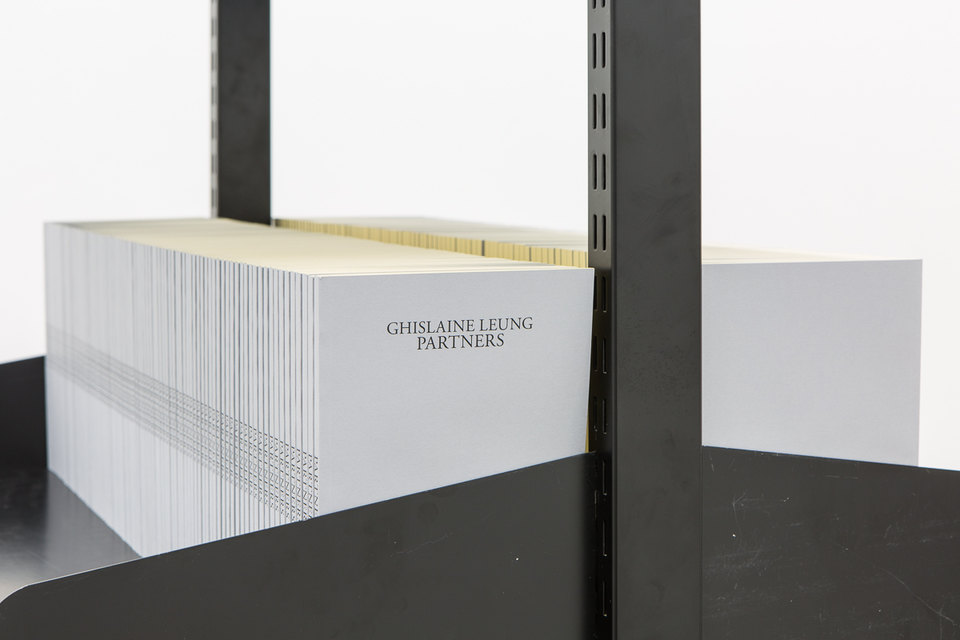 Partners by Ghislaine Leung
Softbound grey paper cover with black printed interior on uncoated, pale yellow, perfect bound, 70 gsm pages, text set in serif and sans serif throughout. Dimensions 138 x 208 mm closed and 276 x 208 mm opened, the publication runs to approximately 150 pages at time of press release. Black, top and centre-aligned text on grey uncoated 240 gsm paper cover reads 'Ghislaine Leung, Partners'. Contains texts such as 'Approximations', 'Complicity, Fetish, Agency', 'OUT', 'In Extrinsics', '29042017' amongst others, alongside detailed notes, colophon and end matter.
Documentation of the launch is available here: 
/events/partners
. 
Partners is also available at the ICA Bookstore, London and WIELS Bookshop, Brussels.

Artist and writer Ghislaine Leung, lives and works in London and Brussels. Recent solo projects include The Moves at Cell Project Space, London, 078746844 at WIELS, Brussels and group projects YOUR WORDS IN MY MOUTH | MY VOICE ON YOUR TONGUE at Künstlerhaus Stuttgart, Hollis & Money at ICA, London. 
Developed with the generous support of The Arts Council England.