Artist & Curator Tour | Sideways Looking
Peng Zuqiang & Adomas Narkevičius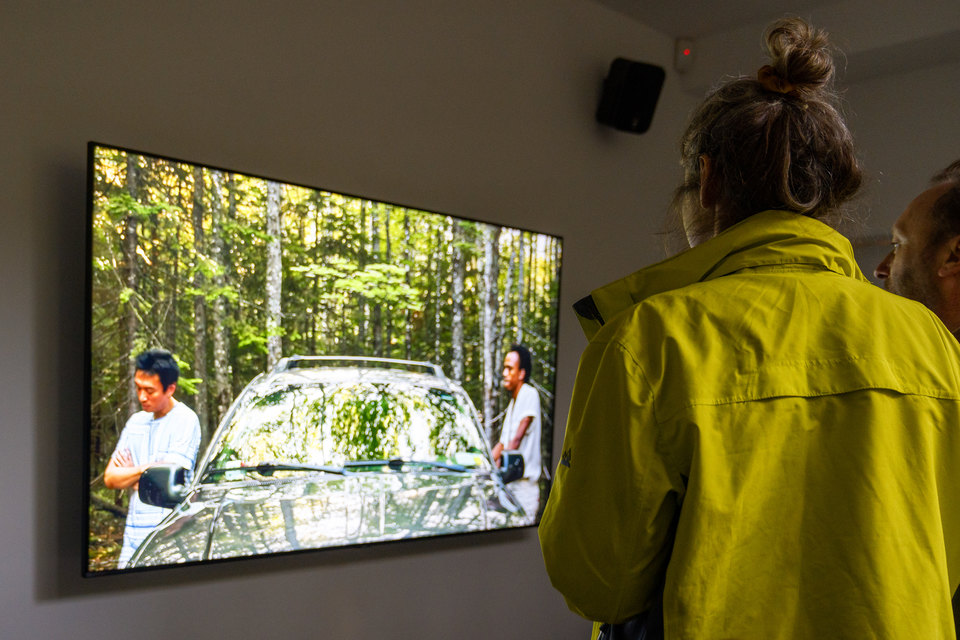 Saturday 11th June, 3pm
No booking required
Artist Peng Zuqiang will provide a tour of his solo exhibition Sideways Looking and discuss the research and process behind the exhibited works Sight Leak, The Cyan Garden, and keep in touch. In conversation with Cell's Associate Curator, Adomas Narkevičius, the artist will expand ideas in relation to the work including political and affective possibilities (and limitations) of touch and physical contact, as well as using a moving image practice to give form to a past which cannot cohere into memory. 
The tour will last 35-40 minutes, followed by an audience Q&A. For full details about access follow the link
here
. If you have any additional access needs or questions about the tour please contact Jessie Krish; jessie [at] cellprojects.org.
Peng Zuqiang makes moving images. His recent exhibitions and screenings include Times Art Center Berlin, Antenna-tenna, Antimatter, IDFA, UCCA Beijing, Open City Documentary Festival, and Museum of Fine Arts, Houston. He has received fellowships and residencies from the MacDowell, Skowhegan, OrganHaus and the Core Program. Peng is the recipient of the 'Jury Special Prize' from the 8th Huayu Youth Awards and a 'Special Mention' from Festival Film Dokumenter, Yogyakarta for his first feature film, Nan (2020). 
Made possible with generous support from Arts Council England and Antenna Space.