Thunderclap
Performance in collaboration with Morten Norbye Halvorsen.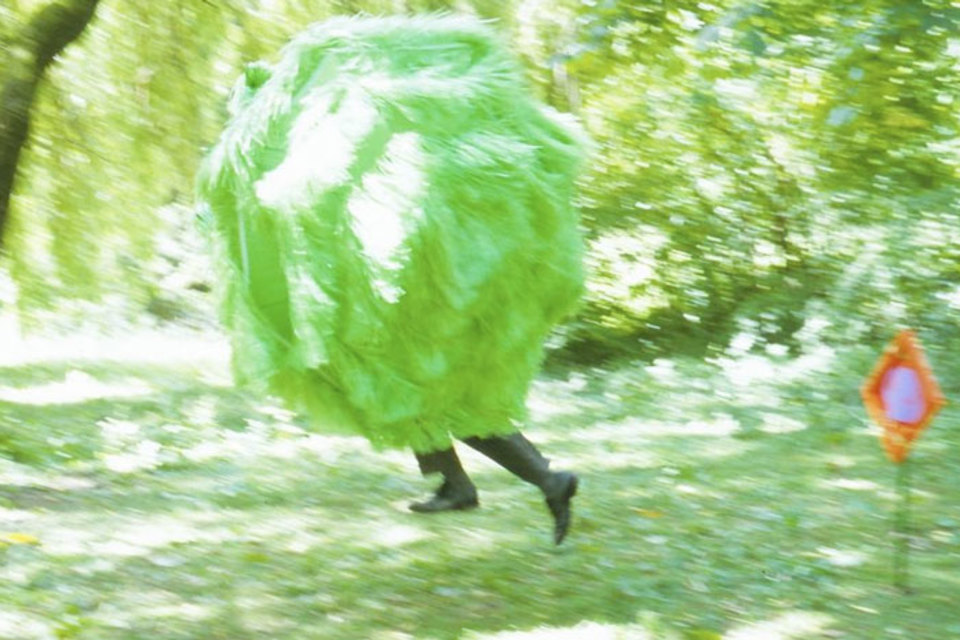 Saturday 23rd March, 2013
Doors open 6.30pm.
Performance starts promptly at 7pm
Jessica Warboys returns to Cell Project Space with an adaption of, 'Thunderclap', previously performed during DOCUMENTA 13, a performance woven into the artist's recent publication, 'Vanelephant'.
In 2010 Jessica Warboys discovered a collection of photographic portraits of the dancer Hélène Vanel in the disused Bibliothèque Smith-Lesouëf, Nogent-sur-Marne. Among these photographs were images of Vanel performing L'Acte manqué at the opening night of the Exposition Internationale du Surréalisme, Paris, 1938. Soon after, an unpublished manuscript by Vanel was found in the adjoining archives of the Maison Nationale des Artistes. Between 1984 and 1985 Vanel had collected and typed up her memories. Within 'Vanelephant' is a largely edited overview of Vanel's ten original chapters. Alongside the text are portraits of herself, interspersed with a selection of attributed images and text. Warboys translated texts condenses the drama, and thus Vanel's writings shift from manuscript to script. Using painting, sound and props, a chapter of the book is transformed into an evening of live performance, performed by Dan Davis and Henna Vainio with musical accompaniment by Morten Norbye Halvorsen.
'Vanelephant' will be launched at the event and available for sale at a special price of £10 for the evening: Published by Sternberg Press ISBN: 978-3-943365-12-2 retail price: £12
Jessica Warboys utilises a range of media within her practice, including: film, painting and performance. Landscape and memory become partners with which Warboys forges her visual language. The action of making work is closely linked to performance - revealing a simultaneous tension between circularity, repetition and compulsion the artist's work narrates the constant ambiguity and shifting status of objects.
Jessica Warboys lives and works in the UK and France. A forthcoming solo exhibition 'Ab Ovo', will be at Spike Island, Bristol, (2013) and she is currently showing the film 'Pageant Roll' in the auditorium at the Whitechapel Gallery, selected by 'Kirsty Ogg' for Artists Film International, this film was previously exhibited as part of a larger installation in DOCUMENTA 13, curated by Carolyn Christov-Bakargiev in 2012. Selected solo exhibitions include 'Panther Print', Gaudel de Stampa, (2012), 'Victory Park Tree Painting', Cell Project Space, London (2011), Le Crédac, Ivry-sur- Seine (2011), and 'Ballad of The Green Hoop ', curated by Anne-Sophie Dinant, South London Gallery (2010).