Pink Siifu and ConQuest Tony Phillips
LIVE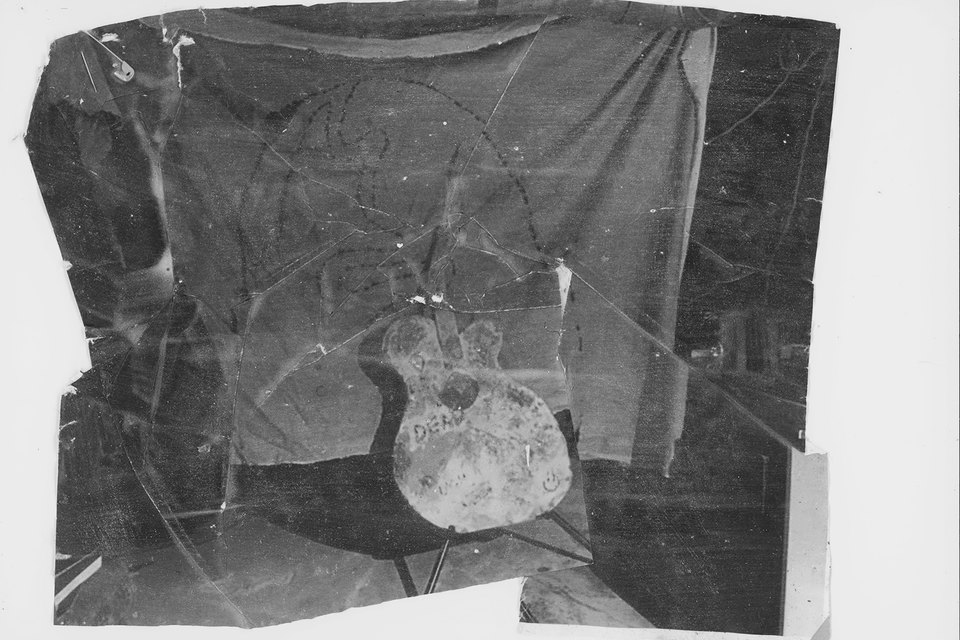 A collaboration with Cudelice Brazelton IV and the artist's solo exhibition Tensors
Saturday 12th November 2022
Doors from 7.30pm, last entry 9pm
For Cudelice Brazelton IV's solo exhibition 
Tensors
, genre-bending rapper, producer and singer Pink Siifu (Liv Matthews), and rapper and producer ConQuest Tony Phillips, will perform a live set at Cell Project Space. Warm up DJ set by grief eater (Musa Sesay). 
Phillips mixed and produced the audio component of Abrade, an artwork commissioned for Tensors, marking the latest project in a string of collaborations between Brazelton, Phillips and Matthews. All formerly based in Ohio, USA, the artists' endeavours together sought to emphasise experimental methods of black expression, including projects such as Sludge Jam (2014), at Skylab Gallery, Columbus – a mixed media environment bringing together emerging artists and musicians' performance and moving image work, with installation elements including a large fence sawed in half. Now refining their crafts in the music and contemporary art industries across North America and Germany, the artists reconvene for a performance event that seeks the intensification of visual and sonic mediums through their crossover, featuring a live set with installation elements by Brazelton.
Doors and the bar will open from 7:30pm. The exhibition will be open throughout the evening. For full details about access follow the link
here
. If you have any additional access needs or questions about the event please contact Jessie Krish; jessie [at] cellprojects.org.
Los Angeles-based rapper, producer and singer, Pink Siifu (born Livingston Matthews in Birmingham, Alabama) slides between hip-hop, soul, r&b, hardcore punk and free jazz. ensley (2018), his debut LP and most popular solo album to date, explores faith, family and community and was described by Jonah Bromwich for Pitchfork Magazine as: 'Pro-Black at every turn and implicitly anti-capitalist [...] a portrait of the artist in fragments that reflect Matthews's image, splitting and tossing it every which way.' Pink Siifu's latest release NEGRO (2020), which blends genres including free jazz and noise music, is a riotous call for black revolution. Releasing music under a number of monikers including 'iiye' and as a member of the duo B. Cool-Aid, Matthews has released a total of 46 EPs, albums, and mixtapes over the past decade.
ConQuest Tony Phillips is an underground industrial, funky, hiphop artist and beat maker born and raised in Cincinnati Ohio. Since the age of four he recalls picking up art and tunes and never putting them down. His releases include Album (2014), 2nd (2018) and Cerebellum (2019). Phillips is inspired by pioneers from different coasts such as Pharrell Williams, Dj Quik, E-40, Busta Rhymes, Mf Doom, Slick Rick, and others.
Musa Abubakar Sesay (aka grief eater) is a formerly Ohio-based DJ and organiser, who has performed and curated events in the Midwest for over 10 years. He performs music largely centered around the African diaspora of his upbringing in Freetown, Sierra Leone, and the American Midwest.
Cudelice Brazelton IV (b. Dallas, USA) lives and works in Frankfurt, and studied at Hochschule für Bildende Künste Städelschule, Germany. Selected solo and duo exhibitions include 'A Curve of Many' at Murmurs, Los Angeles (2022), 'Starter Kit' Galerie Barbara Weiss, Berlin (2021) and 'Bronzed from Silver' Galerie Sans titre (2016), Paris (2021). Brazelton's exhibitions in 2020 include 'Recoil' with Dozie Kanu at International Waters, NYC; 'Violent Groom' at Galeria Wschód in Warsaw, Poland and HEAVY-CIRCUIT at Ola Bunker, Frankfurt. In 2019 Brazelton presented 'Prune' at Shoot The Lobster, NYC, with Nicholas Grafia. Recent group exhibitions include 'Beneath Tongues' at Swiss Institute, curated by Sable Elyse Smith (2022) and 'Vigil' at Galeria Wschód and Emmanuel Layr, Warsaw (2021). In 2020 the artist exhibited in 'Cuerpos' at Lodos Gallery, Mexico City, and 'In Practice; Another Echo' at Sculpture Centre, NYC.
Generously supported by Henry Moore Foundation.