SO-LA: archaeological findings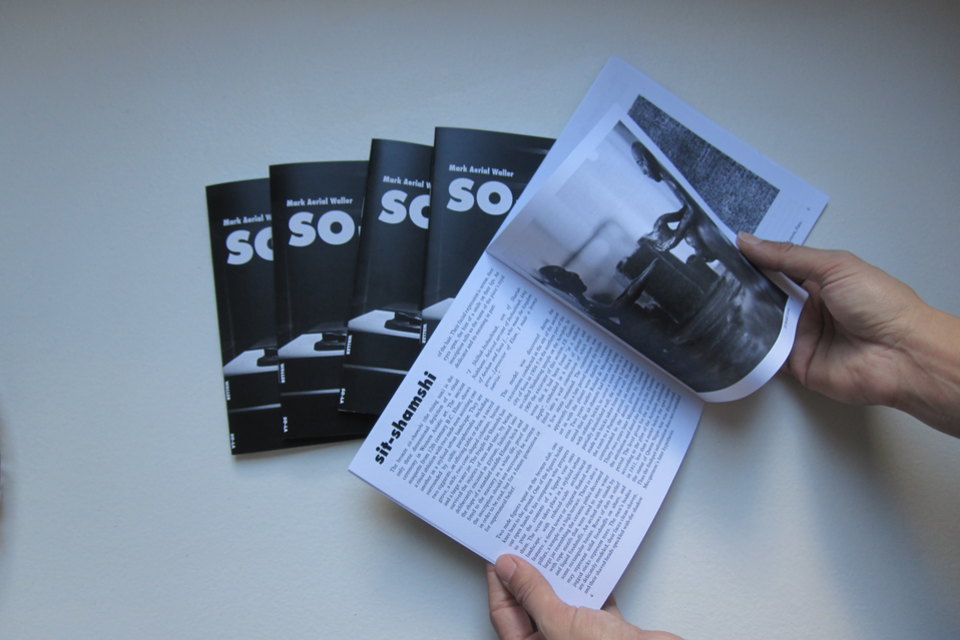 Saturday, 13th October 2012, 7-9pm
A rolling live event by the artist, Mark Aerial Waller
on the occasion of Frieze Art Fair's East End Night
To pause the continuity of the exhibition Mark Aerial Waller will present a rolling 15 minute historical insight into the archaeological significance of the ancient Elamite civilization in the form of a lecture series. In collaboration with Cell Project Space Waller has produced a comprehensive booklet to mark the event, to take away free of charge on the night. This event will run alongside the exhibition's usual presentation with an opportunity to view all the film works.
The gallery will be taking bookings for the first two lectures, one at 7pm and the second at 7.20pm. After this period visitors will be accepted to subsequent lectures on a first come basis.
SO-LA: Mark Aerial Waller's solo exhibition is open throughout Frieze Art Fair week
Weds.10th - Sun.14th October, 12-6pm.
Meditations on the cosmos have been a persistent concern for human kind since our emergence. Ritual events have been devised to heirarchically mediate between the universe, civilisation and the individual as a means to consider the position of our existence in relation to infinite time and space. This triad of universe / civilisation / individual is the tension for Waller's newly reconstructed video work, Time Together. Within a new period of research, incorporating work produced at CAC Vilnius for the Baltic Triennial, the artist merges the ancient past of Mesopotamia together with present day scientific observations of solar storms.
Supported by the Arts Council of England