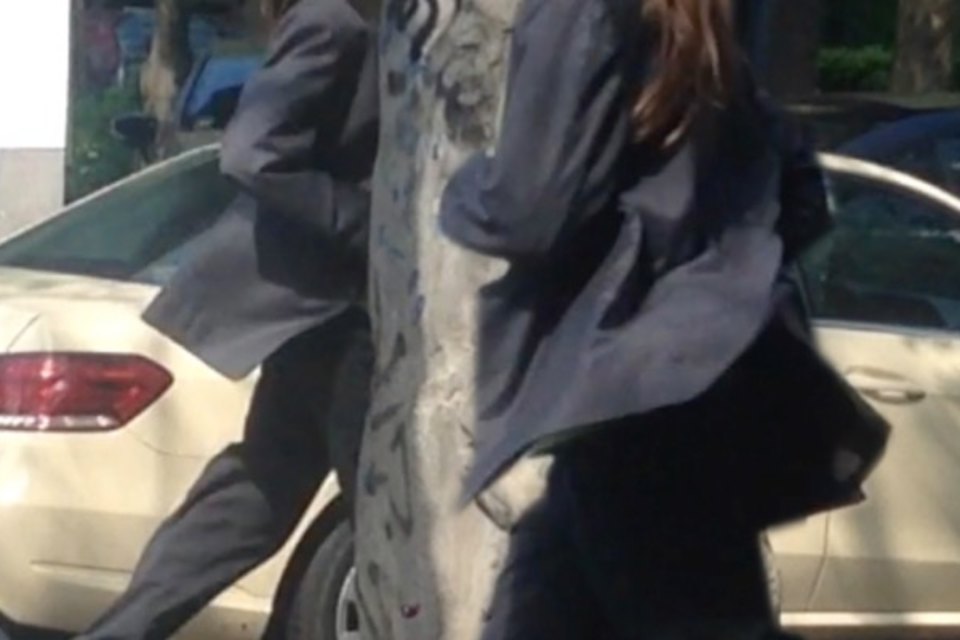 CANCELLED
Due to circumstances surrounding the COVID-19 virus and the urgent need to restrict social gatherings, we have decided to cancel our forthcoming performance by Sanna Helena Berger and Shade Théret, originally due to have taken place on Saturday 14th March 2020.
Responding to the current social context, Berger and Théret will go ahead with performing their work without an audience. To extend engagement beyond the gallery, video documentation will be made available for viewing online – via Cell Project Space's website – in the coming week.
--
Doors open at 7pm, performance starts at 7.30pm. 
Parallels, a referential archive of the third body that moves and the third voice which sounds as a result of a collaborative personal process. A series of acts as movements, sounds and sculptural gestures; interdependencies. Parallels is a development, exposing properties of the personal, the subjective circumstance; methods that change with motherhood and the process of making work as a matter of work. Collaboration is communication, a mercurial inconsistency, but even through wavering and oscillation, a rowing movement gradually speeds up and gains momentum.
The performative installation incorporates improvisational dance, sound and text and is a one night only live performance.
Sanna Helena Berger is an artist based in London, Berlin and Sweden. Working with installation, performance, text, sound and sculpture, Berger's practice operates on the axis of these definable mediums and resists commodification. Previous solo exhibitions include 'SALE', PS120, Berlin (2019); 'A stock-take', Super, Berlin (2019); 'Vienna', Cordova, Vienna / Barcelona (2017); 'Agency', Sorbus, Helsinki (2016) and 'A Range', Jupiter Woods, London (2015). Recent group exhibitions have been presented at 1.1, Basel, PiK, Cologne, Shore, Vienna and Le Bourgeois / 3236rls, London. Recent publications include 'Speed of Resin' (2019) published by Dispersed Holdings, New York and 'Domestic Manifesto' (2016) published by Las Injurias, Caracas. 
Shade Théret is a dancer and choreographer. Her work currently explores the relationship between movement and the everyday tactile musts we incorporate into our lives- the external landscape in which we find ourselves and how that impacts tertiary movement while also discovering how it shapes identities within movement. She explores movement through literal mimicry, figurative gestures, abstract and impulsive indications. Improvisational and scored methods of working are used to play with our notions of truth, time, and the in between. She has presented her choreographic work at Galerie Weisser Elefante, Berlin, 3hd Festival, Berlin, Pollution #4, Berlin, Odyssey Theatre, Los Angeles, among others.
Developed with the generous support of ArtFund, Cockayne & London Community Foundation, Arts Council England.