DAS HUND, NORMAL LOVE
Performance by Sam Levack and Jen Lewandowski for CHIMERA Q.T.E.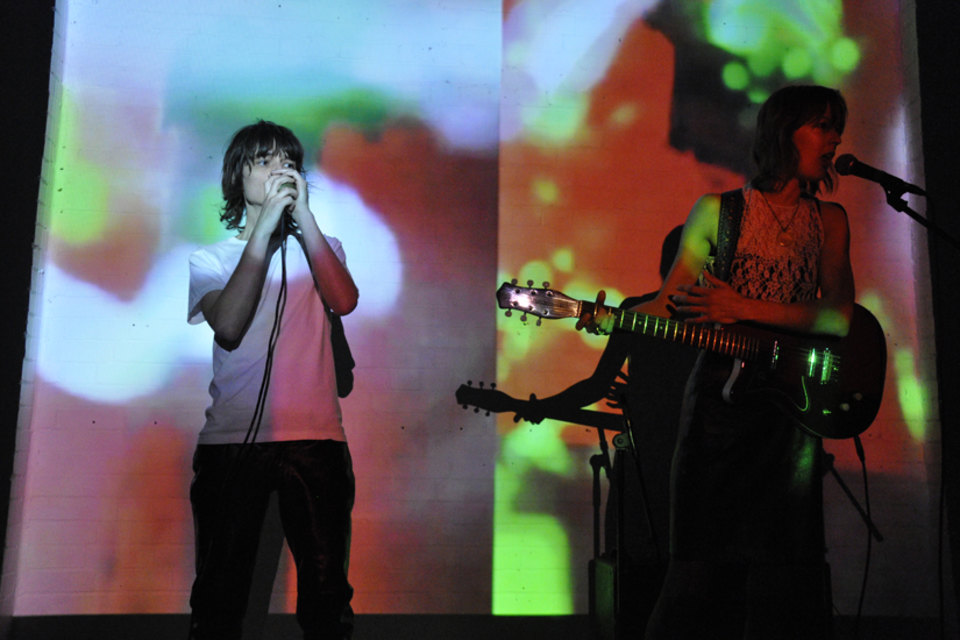 Thursday 17th January 2013, 7 - 9pm
Performance starts promptly at 7.30pm  
A psychedelic-infused live performance by Sam Levack and Jen Lewandowski layering film projections with experimental sound and music by Das Hund. This event completes the exhibition, CHIMERA Q.T.E,  curated by Attilia Fattori Franchini  and marks the end of the curator's eight week project in the gallery.
The  exhibition and series of events is accompanied by an online pdf publication with contributions by Rhys Coren, Marialaura Ghidini, Arcadia Missa & Paolo Ruffino.
It is advisable to arrive for this event at least 15 minutes early to avoid disappointment.