Artist & Curator Tour | Reversion
Ksenia Pedan with Adomas Narkevičius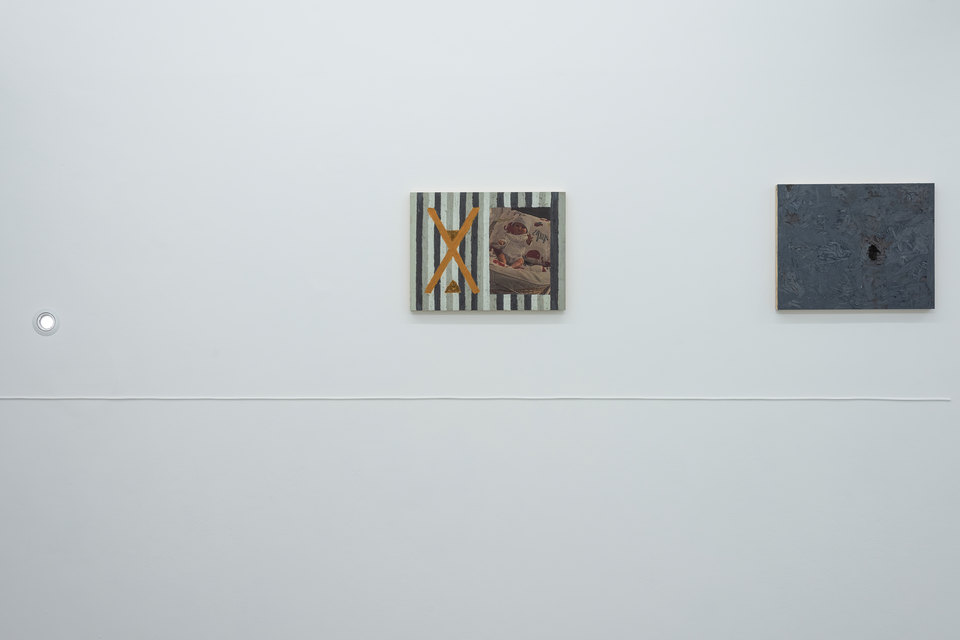 Saturday 21st October 2023, 2:30pm
Join artist Ksenia Pedan and the exhibition's curator Adomas Narkevičius for a tour of Reversion. Expanding on concerns at the heart of the exhibition: relationships between interior depth and interior decor; competing vernaculars of private language, public signage and art histories at the crossroads of artistic self-expression and a freelance 'gig', the artist and curator will open a discussion exploring the artistic, political and material stakes of Pedan's practice.
The tour will last 30-40 minutes, followed by an audience Q&A. For full details about access follow the link here. If you have any additional access needs or questions about the tour, please contact Jessie Krish: jessie [at] cellprojects [dot] org.
Ksenia Pedan (b. 1986, Ukraine) is an artist currently based in London and Stockholm, primarily working in sculpture and installation. She graduated from Goldsmiths, University of London, and has exhibited extensively as part of an artist duo with Ben Burgis. Pedan's installations constitute spatial contexts, with sculptural elements contributing to hybrid spaces of domesticity and publicity that often facilitate performative actions. These installations often function as stage sets for contextualised live performances, challenging the glossy perception of art spaces through their reference to the entropy and decay of environments, objects, and feelings. Selected solo/duo exhibitions include Forde, Geneva, 2019; Baltic Triennial 13, kim? Contemporary Art Centre, Riga, 2018; Dortmund Kustverein, 2017; Union Pacific, London, 2015. Among recent group exhibitions are CAC Brétigny, Brétigny-sur-Orge, 2022; Varberg Konsthall, Varberg, 2021; Drei, Cologne, 2018; Wschód Gallery, Warsaw; Raven Row, London, 2017
Generously supported by the Cockayne Foundation and the Henry Moore Foundation.