Artist & Curator Tour | Tensors
Cudelice Brazelton IV & Adomas Narkevičius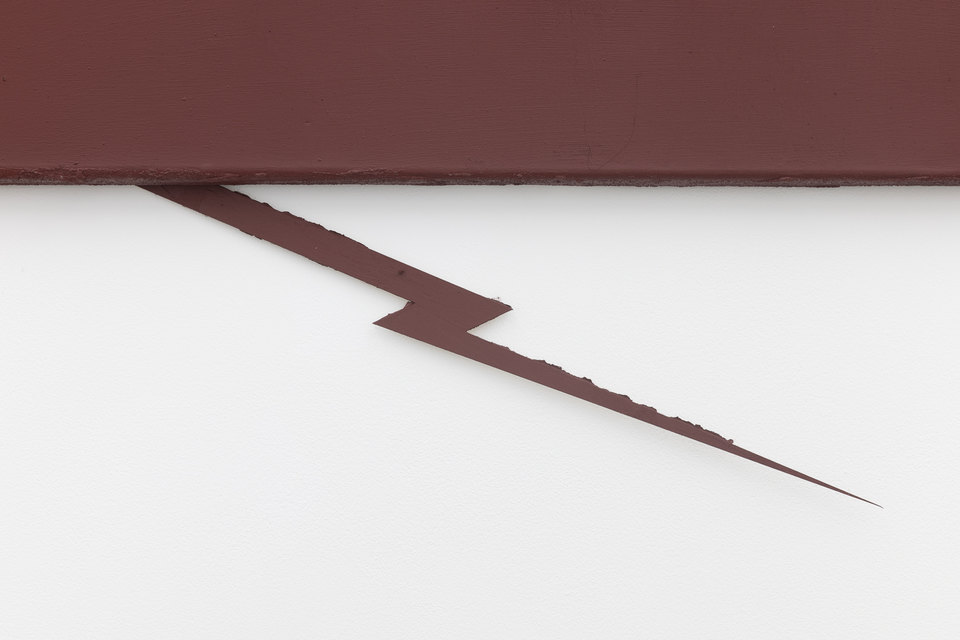 Sunday, 13th November, 2:30pm
No booking required
A tour of solo exhibition 
Tensors
with the artist, Cudelice Brazelton IV, and the exhibition's curator, Adomas Narkevičius, will provide insights into the artist's material vocabulary, the formal decisions and abstract operations in his work, and the artmaking processes behind exhibited artworks
Bricoleur
,
Bricoleur II
,
Dark Play
,
Auto Picture
and
Abrade
. In conversation with Cell's Associate Curator Adomas Narkevičius, Brazelton will elaborate on the motifs of tension and peripheral vision as points of departure for negotiating the residue of industrial modernity through his artistic sensibility.
The tour will last 30-40 minutes, followed by an audience Q&A. For full details about access follow the link
here
. If you have any additional access needs or questions about the tour, please contact Jessie Krish; jessie [at] cellprojects.org.
Cudelice Brazelton IV (b. Dallas, USA) lives and works in Frankfurt, and studied at Hochschule für Bildende Künste Städelschule, Germany. Selected solo and duo exhibitions include 'A Curve of Many' at Murmurs, Los Angeles (2022), 'Starter Kit' Galerie Barbara Weiss, Berlin (2021) and 'Bronzed from Silver' Galerie Sans titre (2016), Paris (2021). Brazelton's exhibitions in 2020 include 'Recoil' with Dozie Kanu at International Waters, NYC; 'Violent Groom' at Galeria Wschód in Warsaw, Poland and HEAVY-CIRCUIT at Ola Bunker, Frankfurt. In 2019 Brazelton presented 'Prune' at Shoot The Lobster, NYC, with Nicholas Grafia. Recent group exhibitions include 'Beneath Tongues' at Swiss Institute, curated by Sable Elyse Smith (2022) and 'Vigil' at Galeria Wschód and Emmanuel Layr, Warsaw (2021). In 2020 the artist exhibited in 'Cuerpos' at Lodos Gallery, Mexico City, and 'In Practice; Another Echo' at Sculpture Centre, NYC.
Generously supported by Henry Moore Foundation.