Curator's Tour | Ópera De Balcón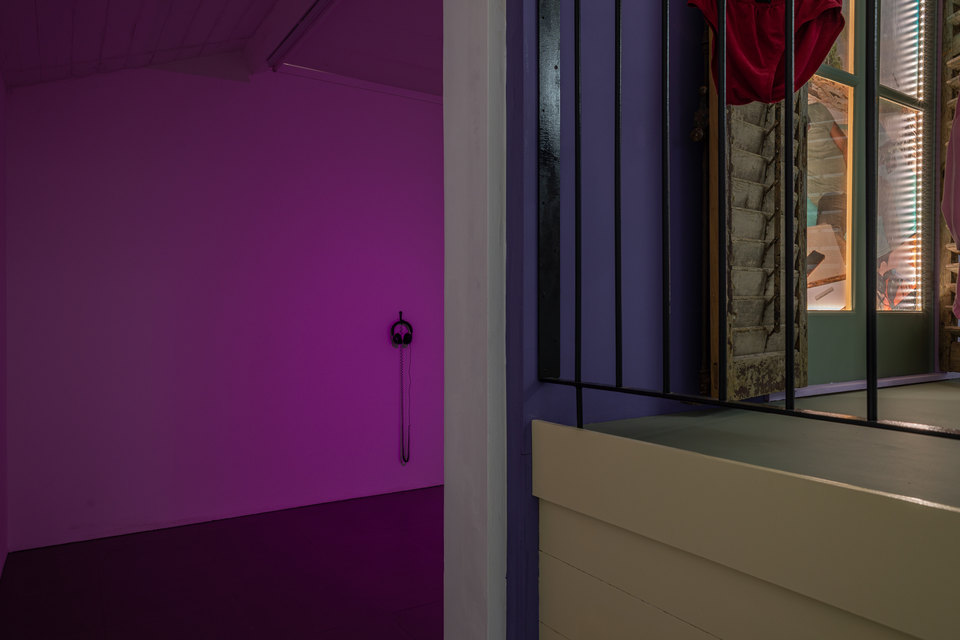 3pm Sunday 27th February 2022
Curator Arianna Mercado will provide a tour of Ópera de Balcón on Sunday 27th February 3pm. Mercado, having completed her 6 month curatorial fellowship and residency with the artist, Bryan Giuseppi Rodriguez Cambana, will discuss themes around the artist's research and the commissioning process for the exhibition, raising questions concerning modes of communication, personal entanglements, and the political framings of migration and diaspora.
The tour will start promptly at 3pm and last 35-40minutes with an additional Q & A with the audience
Arianna Mercado is a cultural worker from Manila, the Philippines, currently based in London. In 2018, she co-founded Kiat Kiat Projects, a nomadic curatorial initiative that focuses on alternative exhibition formats. Mercado's research has focused on informal networks, geopolitical entanglements, and historical materialism in the Global South, previously working on projects with Asia-Art-Activism, London; Calle Wright, Manila, and the Cultural Center of the Philippines. Mercado was a recipient of the Purita Kalaw-Ledesma Prize for Art Criticism and her writing has been published in Ocula, The Philippine Star, and Ctrl+P Journal of Contemporary Art. In 2021, she co-curated the Pigeon Pavilion with Izzy Waite as part of the Bangkok Biennial, London, where she collaborated with Bryan Giuseppi Rodriguez Cambana.
COVID SAFETY: We recommend that visitors wear a protective face mask indoors. Please do not attend the gallery if you believe you may be infected with COVID-19; have experienced symptoms in the last 10 days or have been instructed to self-isolate.
Made possible with generous support from Arts Council England