Screening and Talk: Agnė Jokšė, Anastasia Sosunova
moderated by Yates Norton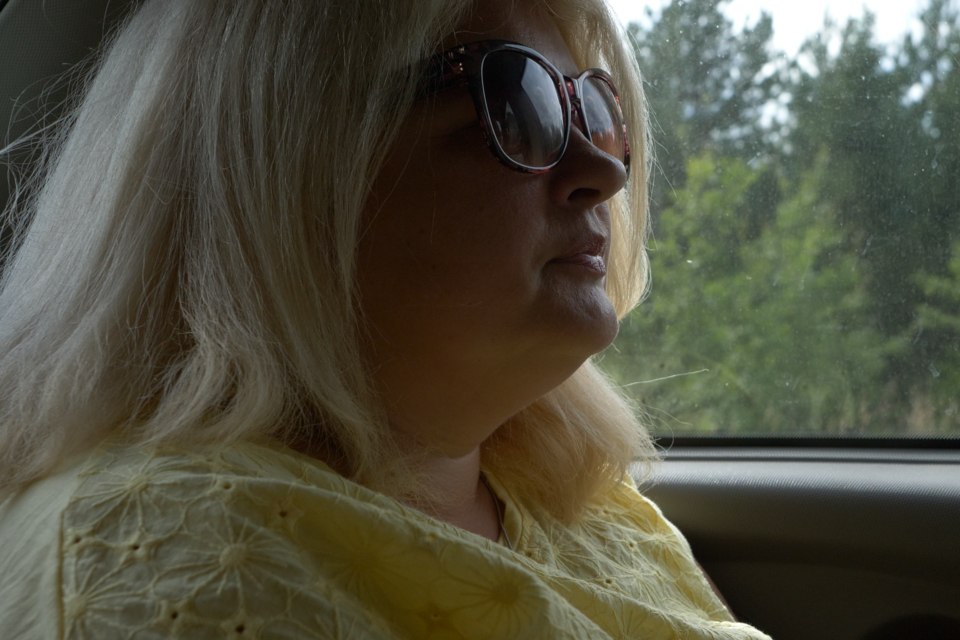 Wednesday 8th February 2023, 6.30pm
A screening of films by artists Agnė Jokšė and Anastasia Sosunova in conversation with curator and writer Yates Norton. Taking place in the context of the artists' first two-person exhibition Dance As You Wrestle in the UK, it featured Unconditional Love (Agnė Jokšė, 2021) and Demikhov Dog (Anastasia Sosunova, 2017). On the day of the event, the exhibition was open from 4.30pm to contextualise and accompany the screening. 
Expanding on the themes explored in the artists' first two-person exhibition Dance As You Wrestle, which are deeply embedded in the artists' moving image practices, the selected films grapple with 'apocalypses' of the present day and reflects on the difficulties of care and love between pre-independence and post-independence generations. 
Agnė Jokšė (b. 1993, Vilnius, LT) lives and works between Vilnius and Copenhagen, where she recently concluded her MA degree at the Royal Danish Academy of Visual Arts. She has shown work at Editorial, Vilnius (2022); the Artists' Film International, Whitechapel Gallery, London (2021); Swallow, Vilnius (2021); Baltic Triennial 14 (2021); Mimosa House, London (2020); Publics, Helsinki (2020); NAC, Nida (2020), and Contemporary Art Centre, Vilnius (2020). Jokšė's work 'Dear Friend,' was awarded the JCDecaux Emerging Artist Award in 2019.
Anastasia Sosunova (b. 1993, Ignalina, LT) graduated from the Vilnius Academy of Arts with BA in Graphic Arts and MA in Sculpture. Notable solo and two-person exhibitions have been presented at SixtyEight Art Institute, Copenhagen (2022), Britta Rettberg, Munich; Screens Series programme, New Museum, New York; Swallow, Vilnius (2021); Kogo, Tartu (2019) and Editorial, Vilnius (2018). She has exhibited work at the National Gallery of Art, Vilnius and Kunsthalle Osnabrück (2022), Prospectif Cinéma programme at Centre Pompidou, Paris; FUTURA Contemporary Art Centre, Prague; Baltic Triennial 14, Vilnius (2021). Sosunova won the JCDecaux Emerging Artist Award in 2018.
Yates Norton is a curator at the Roberts Institute of Art. He also works closely with his companion David Ruebain on disability justice work, and together they have presented at arts and educational settings, including at the ICA and the Serpentine, London. He often collaborates with artists and has been singing in Lina Lapelytė, Vaiva Grainytė and Rugilė Barzdžiukaitė's Golden Lion-awarded opera, 'Sun and Sea'. He regularly writes on artist's practices for a range of publications.
 
Generously supported by Lithuanian Culture Institute, Embassy of Lithuania in the UK & Danish Arts Foundation.