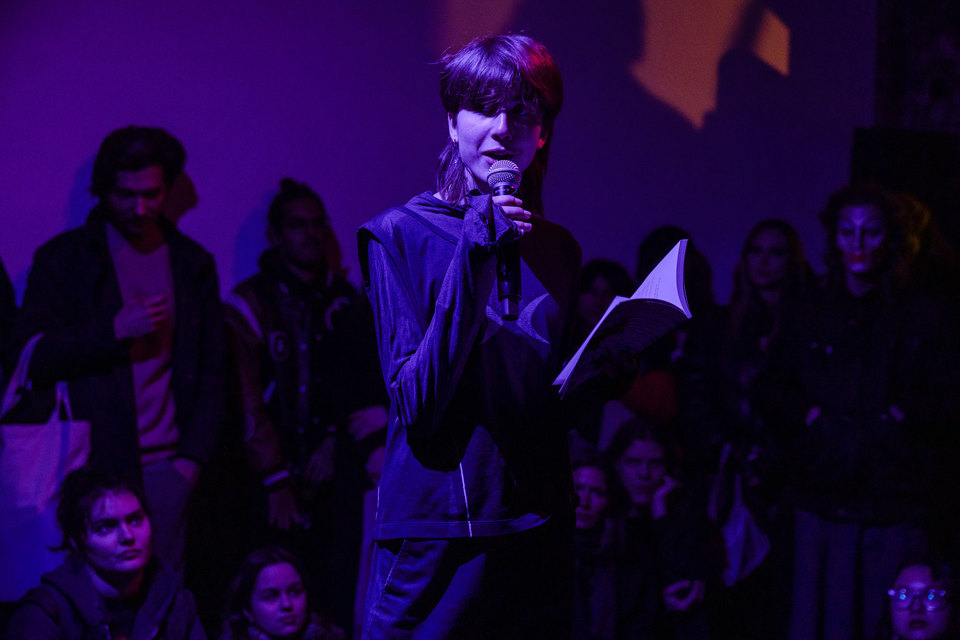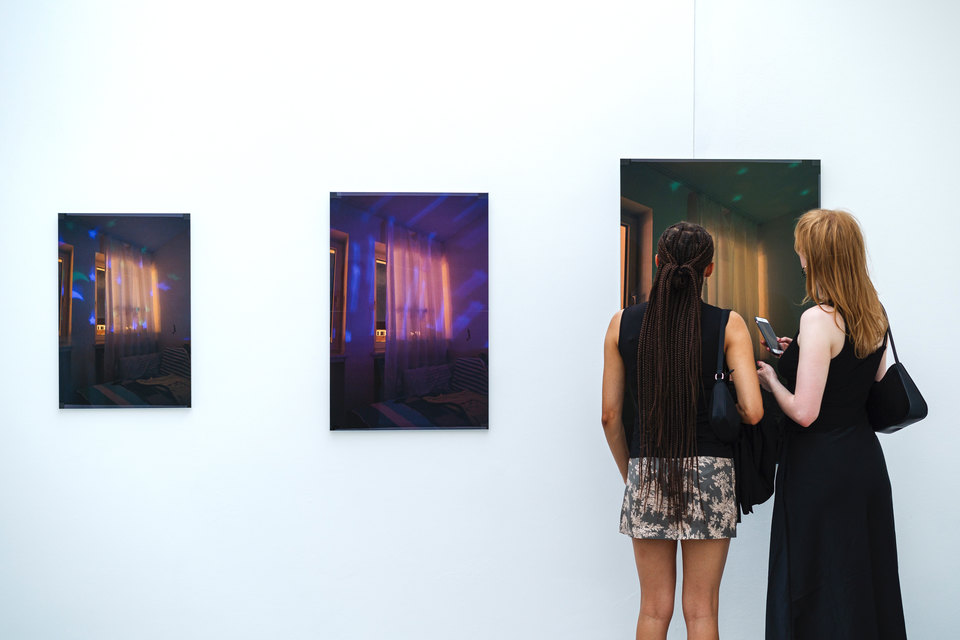 Paid Opportunity
Application deadline: 8th September 2023

If you're interested in a career as a researcher, artist or curator and would like to step behind-the-scenes to get hands-on experience of working with our team – apply to be one of Cell' Project Space's Fellow Trainees; details on how to apply are on the Student Art Pass website
Cell Project Space has teamed up with Art Fund and is seeking three early-career practitioners studying in full-time UK education to join our Trainee Fellowship. As a fellow you will be offered paid work for one day a week at the London Living wage, £11.95 p/hr. with an opportunity to gain hands on professional experience learning from a critically focused contemporary art organisation, to transform and situate your research interests into practical exhibitions and events production. Fellows will be offered insight into the permeability between creative disciplines, along with opportunities to actively contribute and provide new perspectives for our small team's decision-making processes that will shape our exhibitions and events programme.
Trainee fellows will be provided with opportunities to develop communication and administration skills, and learn about exhibitions production, which will develop and increase knowledge about roles within the arts sector whilst widening professional networks. An induction will be provided before fellows work at the gallery, with a final opportunity to support an intensive 8-day period of exhibition installation, supported by professional training in practical skills for many aspects of contemporary art production and presentation.
Programmed social events, discussion groups and curatorial meetings are embedded throughout the year to refine fellows' areas of interest; to exchange knowledge and to coproduce a live or online public event that will contribute to the gallery's end of year programme during the Summer 2024.
Training is provided in the following areas delivered by Cell Project Space's experienced gallery team
Visitor experience, liaising with audiences, partners and professionals at the gallery
Tailor made mentoring sessions using digital software, and content management systems
Marketing and communications in regards to generating effective and impactful writing for a range of media platforms
Health & Safety using basic manual and electrical tools and equipment for installation
Professional self-management, in regards to communication in the workplace and effective teamwork, planning, timekeeping
Governance and organisational policy related to equality, inclusion and diversity
A designated supervisor, and member of Cell's curatorial staff will explore career and progression routes into the sector during three designated days of formal appraisal and mentoring sessions for each fellow.

The programme commences on 4th October 2023 for a general induction period and to meet fellow trainees, which is followed by three separate 12 week term periods listed within the timeline below:

Autumn    October 7th 2023–16th December 2024
Spring    January 6th 2024–30th March 2024
Summer    April 6th 2024–18th June 2024

Three days of group work sessions are scheduled across the year for all fellows from September 2023-24. The ideal candidate should be available from 29th July – August 4th 2024 for the final 5-day project to stage an event for the gallery programme.
The ideal Candidate
Should be focused, practically minded, adaptable, open to a range of areas of research and show a willingness to communicate and articulate their ideas within group discussion.

Have a keen interest in contemporary art or a passion for transforming ideas into cultural projects that communicate effectively to an audience.

Must have attention to detail and be willing to work practically at many levels.

Should be a full-time UK-based student
Ethnically diverse, POC, BAME and LGBTQIA candidates particularly from low income backgrounds are encouraged to apply.
If you have any queries in relation to the role please contact jessie[at]cellprojects.org
Visit  

Student Art Pass page to apply