Queer Correspondence
A mail-art initiative
June - December 2020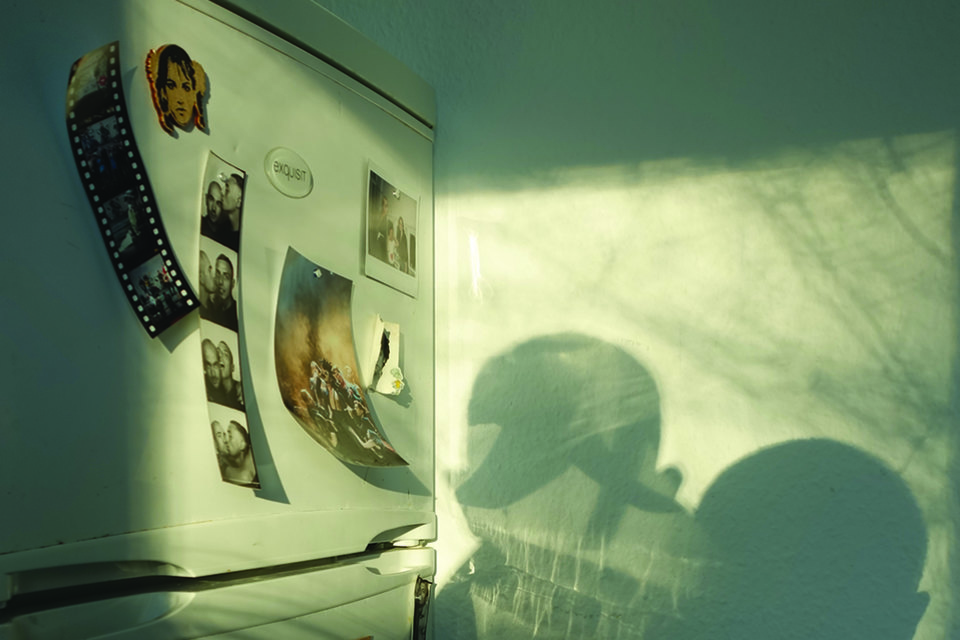 In the context of on-going uncertainty –a condition familiar to minority communities, though now made even more palpable to themselves and others by the arrival of Covid-19–, alternative forms of artistic production, distribution and reception are being developed. Cell Project Space presents Queer Correspondence: a mail-art initiative that seeks to nurture the indeterminate spaces of possibility that are put forward by subcultural lives.
Consisting of monthly commissions, between June and December 2020, artists and writers have been invited to begin correspondences that will establish connections between queer families: those who are already "in a queer time and place" (following the title of Jack Halberstam's seminal book). By exchanging with peers, friends, loved ones and close community members –as well as with themselves, nature and absent addressees–, through writing, poetry, photographs, and other 2D forms, these responses will hope to invoke the intimate and invisible gaps of this moment. 
In making their exchanges public, Queer Correspondence enacts a gesture of solidarity, one particular to queer communities. Letters, which today are shared in various forms via the internet, have historically served as a means for making connections when physical proximity was not possible; not just by geographical distance, but also by social and political imposition. At a time when manifold restrictions have ultimately changed the way we are able to be with one another, now and in the foreseeable future, the use of mail-art as an offline form of artistic and discursive production seeks to underscore, as much as to bridge, the distances between us; connecting us, while also disconnecting us. 
As each project is sent out, Queer Correspondence will make literal and symbolic physical journeys, moving across borders, transiting private and public spaces and inviting its recipients on a multiplicity of past, present and future temporalities of possibility. 
At Cell Project Space supporting artists continues to be at the forefront of our activity. All Queer Correspondence commissions have been conceived with artists and writers that were already invited to participate in our 2020/2021 programme and whose projects have been postponed due to the impact of Covid-19. Artists and some of their chosen pen-pals include: ⁠
June: Inspired by the methods of living history, artist Alex Margo Arden and artist and writer Caspar Heinemann will produce a multi-sensory experience invoking themes of trickery and trapping.
July: Artists Beatriz Cortez and Kang Seung Lee will continue an on-going conversation on "becoming atmosphere" as a metaphor for becoming undefined, malleable and porous. Engaging with histories of art production in times of the AIDS epidemic, war and migration, the artists will consider the current pandemic and its socio-political constructions as reminders "that we are breathing each other".
August: Writer Ezra Green and choreographer Martin Hansen will attempt to share a nakedness by shedding the fabrication that they know what they mean when they say the words "the world" and "the future".  
September: Artist Rafa Esparza will consider what correspondence can be as a queer form that extends beyond conversations between humans. Grounded within an indigenous perspective, Esparza will correspond with nature through routines and rituals, placing his relationship to the land as that of a steward.
October: In addition to exchanging with a pen-pal, artist, writer and filmmaker Gelare Khoshgozaran will design a stamping system for all Queer Correspondence commissions in collaboration with Nooshin Rostami.  
November: Artist Atiéna Riollet will explore correspondences with absent recipients; individuals and communities who are hidden or no longer there, who cannot or should not reciprocate.
December: Artist David Lindert will establish correspondence with himself, producing poems, diary entries and a series of photographs that will speak of self-decay, addiction and the upside downs of his romantic relationship in the times of "the virus". 
Made possible with the generous support of an Emergency Grant from Arts Council England.

Subscribe to Queer Correspondence
Queer Correspondence was launched with a free monthly distribution of 500 copies, with most editions being posted within the UK to sign-up subscribers and to households in the immediate locality of Cell Project Space, in the borough of Tower Hamlets, London. A number of editions are also being distributed to sign-up subscribers from the EU and worldwide*, based on the registered interest, demand and available funding. All subscriptions have been prioritised on a first-come-first-served basis.
After exceeding the full number of editions available for all commissions, we have released a total 150 additional editions, many of which have already been take up by a waiting list of subscribers. However, we do still have a few subscriptions left for some projects (except June, July and September). To sing-up, please select the projects that you would like to receive and submit your postal details via the subscription form. We will email you to confirm the mail-art projects that are available. 
*Though we aim to reach as many destinations as possible, some countries may currently be inaccessible because of very limited or no international post being delivered due to political and/or Covid-19 restrictions. If you subscribe and we find this to be the case, we will be in touch with you personally to let you know. 
Privacy Notice
Cell Project Space will be the Controller of your data, which is collected and processed for the purposed of delivering your chosen Queer Correspondence commissions. Your details are processed by Cell Project Space and stored safely, in accordance with EU General Data Protection Regulation.
No third parties have access to your personal data unless the law allows them to do so. The data we use for 
Queer Correspondence 
will be kept until the end of the project, or until you notify us that you no longer want to receive the commissions you have selected. If you have any questions, or if you would like to let us know about a change of address or details, please email
info@cellprojects.org
.